Everything We Know About Rihanna's Pregnancy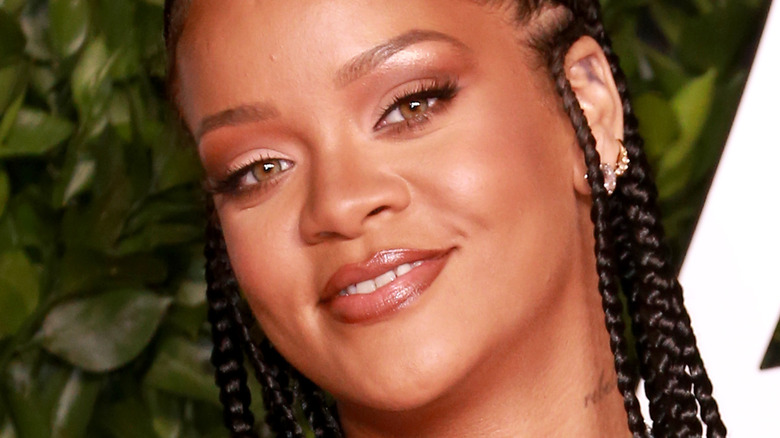 Cubankite/Shutterstock
Rihanna and A$AP Rocky's family is expanding! It's been quite the journey for the Barbados-born singer and the New York City native. The pair's first public appearance dates back to 2012 (can you believe it's been a decade?!) when they performed "Cockiness (Love It)" at the MTV Video Music Awards. The night before the event, Rocky — who was just emerging from the underground as a mainstream artist — was asked what it was like to work with Riri in the studio. After revealing he wasn't actually in the studio with her, reporters asked Rocky what the two were doing together. "We didn't do that," he laughingly stated, coyly adding, "Not yet." 
Fast-forward nearly a decade later, and it seems Rocky's charm and finesse paid off. In 2021, Rocky confirmed his relationship with Rihanna in an interview with GQ. And despite their relationship timeline being hazy, Rocky gushed about Rih as "The love of my life." When asked what it's like to be in a relationship, he stated, "​​So much better when you got the One. She amounts to probably, like, a million of the other ones." He further added, "I think when you know, you know. She's the One." 
Well, it looks like A$AP Rocky's dreams are coming full circle with Rihanna, as the two are headed for the next chapter in the relationship: parenthood!
Rihanna shows off baby bump in New York City appearance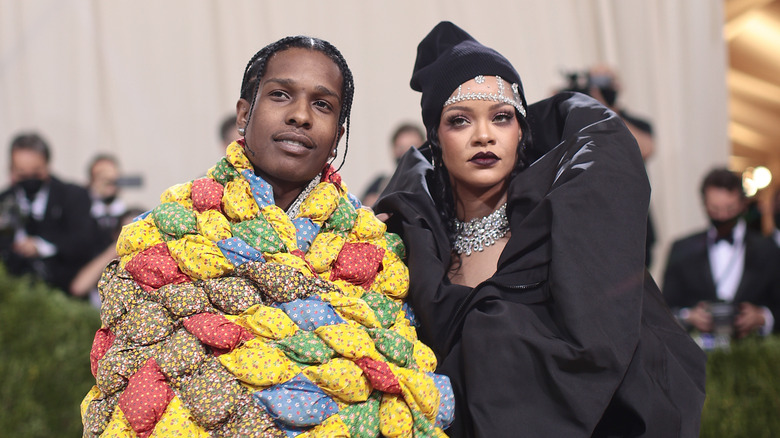 Dimitrios Kambouris/Getty Images
Despite the lousy weather in New York, the skies are shining brightly over soon-to-be-mama Rihanna! The "We Found Love" singer was recently captured showing off her baby bump in New York City alongside her boyfriend and Harlem-native A$AP Rocky. In a photograph shared by People, Riri dazzled in the snow with a bright-pink, ankle-length jacket and a swath of jewels adorning her baby bump.
Rocky, on the other hand, rocked a typical New York fit, consisting of a thick denim jacket, a sweater and white tee underneath, and a black beanie. He, of course, rounded out the outfit with his own flair — sporting leather pants and black boots. The rapper was seen holding hands and lovingly gazing towards Rihanna as they shared a candid smile together.
When asked about fatherhood, Rocky told GQ, "I think I'd be an incredible, remarkably, overall amazing dad. I would have a very fly child. Very." In 2020, Riri opened up to Vogue about wanting "3 or 4 kids" and revealed she'd do it herself if need be. "I feel like society makes me want to feel like, 'Oh, you got it wrong...' They diminish you as a mother if there's not a dad in your kids' lives," she stated. "But the only thing that matters is happiness, that's the only healthy relationship between a parent and a child. That's the only thing that can raise a child truly, is love."