What Country Is Rihanna From?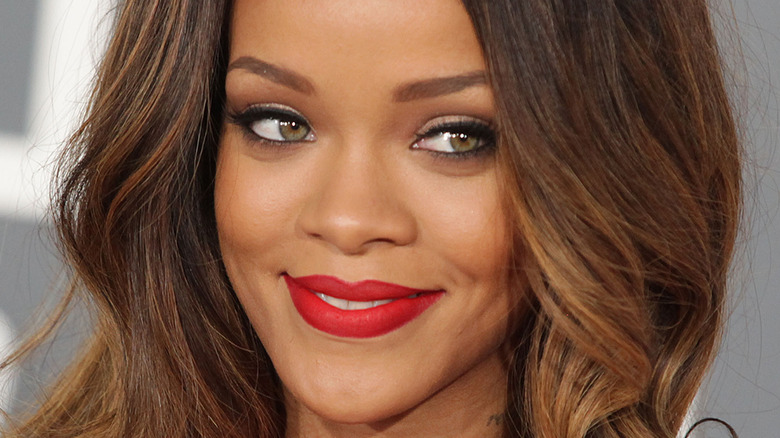 Shutterstock
Rihanna, you know her. Singer, designer, actor, business mogul, and now a billionaire! The "Don't Stop the Music" hitmaker first rose to fame as a teen pop star and has since morphed into a household name around the world. As of this writing, Rihanna has earned herself nine Grammy Awards out of her impressive 33 nominations. As noted by her IMDb page, she has won 12 American Music Awards and two BRIT Awards.
According to Hello Beautiful, Rihanna has spent her well-earned cash on some real estate. As reported by the outlet, the superstar has purchased 11 homes over the past few years that are located in various cities and countries. In March 2021, it was revealed that Rihanna had spent $13.8 million on a mansion in Beverly Hills, California, per The Real Deal. She previously rented a home in London for £18,000 ($25,000) per month, before putting it on the market for $41 million, per The Daily Mail. Another luxurious property Rihanna used to live in was her Mediterranean-style mansion in Hollywood Hills that was put up to rent for $35,000 a month, according to Variety.
With so many homes in different parts of the world, many must wonder where Rihanna was originally born. Keep reading to find out more.
Rihanna was born and raised in Barbados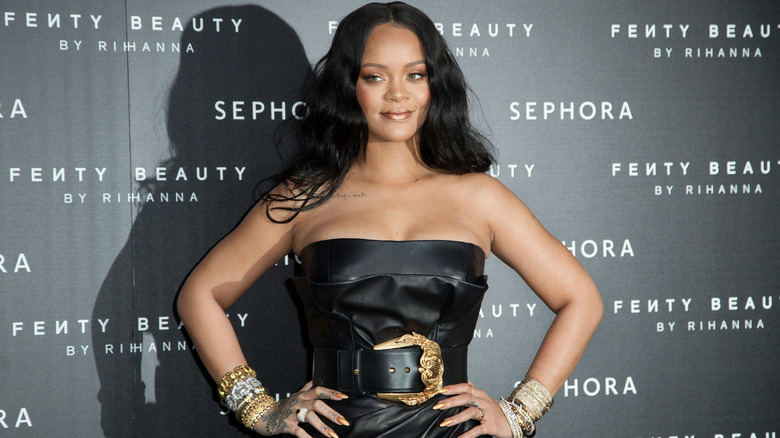 Shutterstock
With so much success in the US, it comes as no surprise that the public may have mistaken her for being American. However, the singer was born and raised in Barbados. According to CR Fashion Book, the "Love on the Brain" chart-topper was born in one of the 11 parishes of the country, Saint Michael, on February 20, 1988. Her mom, Monica Braithwaite, was an accountant while her father, Ronald Fenty, was a warehouse supervisor.
While she may have made a name for herself outside of her home country, that hasn't stopped her from living there. According to Hello Beautiful, Rihanna splashed out on a $21.8 million beachfront property at the Beachfront Condo, which is part of the luxury resort at One Sandy Lane in Paynes Bay.
There is no denying that Rihanna is a pop culture icon who has made a lot of impact on many. As previously reported by Her, she was appointed to a new government position in Barbados in 2019. Rihanna was given the title of Ambassador Extraordinary and Plenipotentiary, which means her responsibility is to promote education, tourism, and investment for the island. "I couldn't be more proud to take on such a prestigious title in my home country," Rihanna said, adding, "Every Barbadian is going to have to play their role in this current effort, and I'm ready and excited to take on the responsibility."
Rihanna's childhood home has become a tourist destination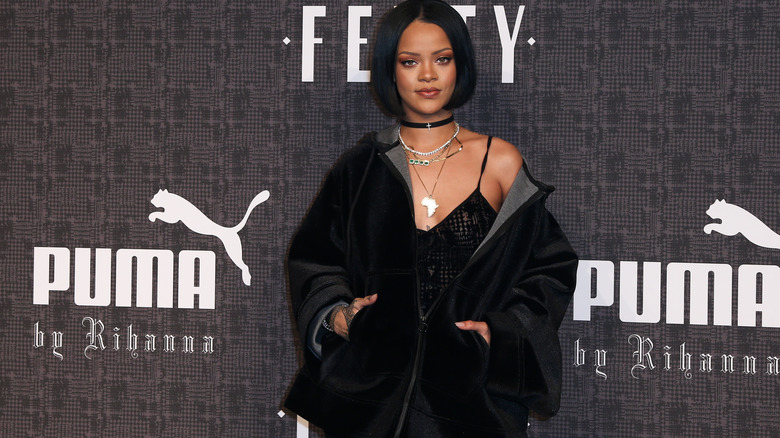 Shutterstock
Now that Rihanna has cemented herself as a legend, many want to visit her childhood home when visiting Barbados, including high-profile celebrities. During an episode of VH1's "Girl Cruise" in 2019, rapper Lil' Kim, Mya, and Chilli from TLC took a trip to the singer's old house with a bunch of friends.
When appearing on "Oprah's Next Chapter" in 2012, Rihanna took Oprah Winfrey to visit her childhood home, where she lived until she was 16. The singer proved to still be in touch with her humble roots as she still recognized and kept in touch with the families she grew up with. The house, which was stated to be a bungalow, has since been sold to a new family, who shared that people often visit to take a picture of the property. As seen in a photo shared on O. Christine, Rihanna's name is written on what looks to be a plaque that has been placed into the ground outside the bungalow.