Here's How Much Rihanna Is Really Worth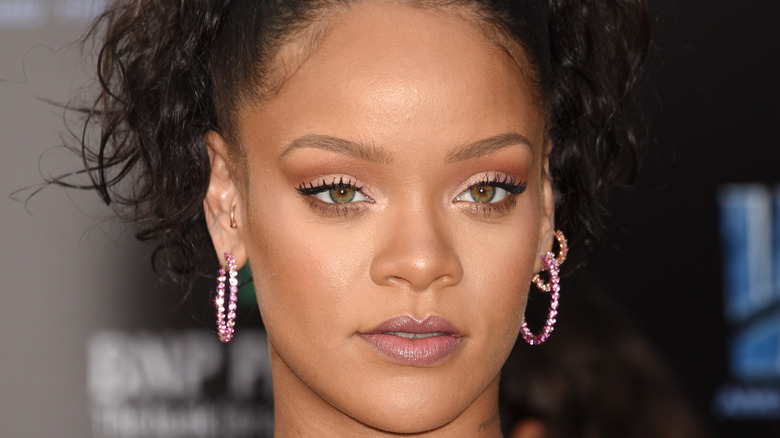 Shutterstock
Rihanna knows how to "work, work, work, work." The Barbados superstar may have started out as a singer and accumulated dozens of hits under her belt, but she's also an actor, an entrepreneur, a cosmetics company owner, and a fashion designer. In fact, Rihanna became the first singer-turned-designer and Black woman to build her own "Fenty" fashion luxury house from scratch with fashion conglomerate LVMH in 2019, according to Vanity Fair. Thanks to her ambition, Rihanna has built a multi-million empire before she turned 30, and continues to plan new collaborations and ventures. She's also active when it comes to giving back, particularly through her Clara Lionel Foundation, which "support[s] and fund[s] groundbreaking, effective education and emergency response programs around the world."
Rihanna's capital is so impressive that Forbes named her the "World's Richest Female Musician" in 2019, beating out Beyoncé and Lady Gaga. But contrary to what many believe, Rihanna's music only accounts for a small percentage of her wealth. She makes the most money through different business ventures and investments. Keep scrolling to find out how much the "Anti" singer and businesswoman is worth.
Rihanna runs multiple businesses — and makes a ton of money doing it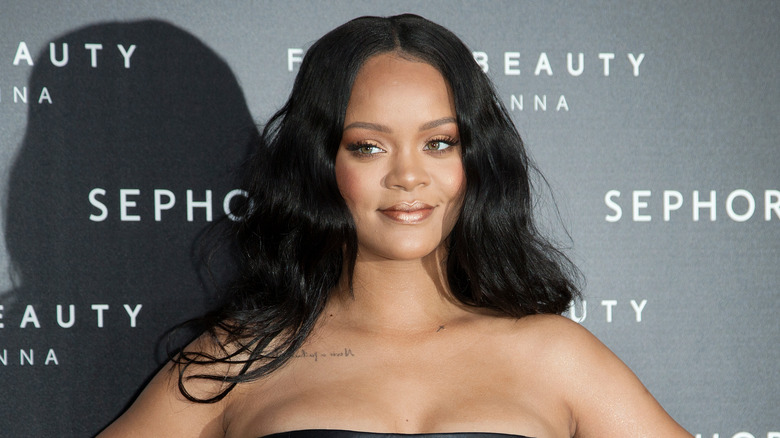 Shutterstock
Rihanna amassed her early fortune through record sales and touring revenue, but has since expanded her brand into beauty, skincare, and fashion. Her first major success in business was the launch of Fenty Beauty in 2017. The cosmetics brand was so popular amongst customers that it made $100 million sales in its first month, per Vogue. Fenty Beauty, per Forbes, is estimated to be valued at $3 billion.
Rihanna also made a name for herself in retail, launching Savage X Fenty in May 2018. The lingerie line has been praised for its inclusive sizing, and, as of February, is estimated to be worth $1 billion after it secured $115 million in new funding for retail expansion and market growth, per NME.
With her brands and record sales combined, Rihanna is worth $600 million, per Forbes. Meanwhile, Celebrity Net Worth estimates that she earns between $40 million to $80 million a year, noting that some of her wealth has been used to invest in millions of dollars worth of properties around the world.
While most people would gawk at Rihanna's massive fortune, she sees her wealth as a tool for helping others, telling T: The New York Times Style Magazine in 2019, "The money means that I can facilitate the businesses that I want to. I can create jobs for other people," adding, "My money is not for me; it's always the thought that I can help someone else."