The Tragic Death Of Walking Dead Star Moses J. Moseley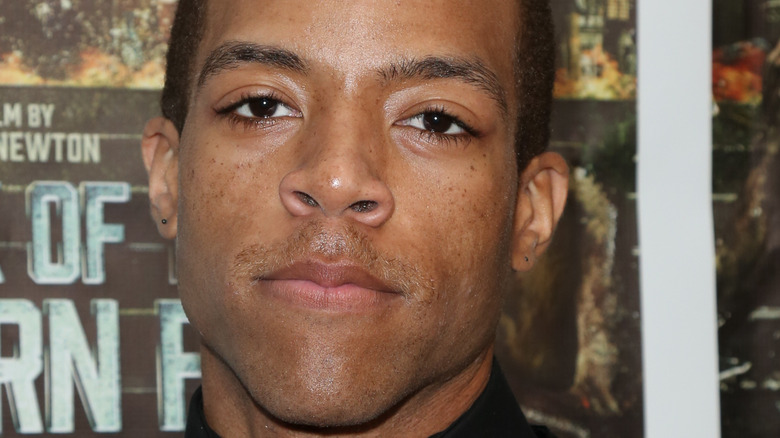 Paul Archuleta/Getty Images
Budding actor Moses J. Moseley, perhaps best known for his portrayal of a zombie in the horror series "The Walking Dead,"  has died. He was only 31 years old.
Moseley's manager, Tabatha Minchew, confirmed Moseley's death in a somber statement to People. "He was loved by everyone who met him. Such a bright light in everyone's eyes," Minchew began. "Moses was an amazing person and if you had the opportunity to meet him he would have made your day amazing. He was very talented, he was a great friend, the kind you could call for anything. He was always excited about life and working in the entertainment business," she continued.
As reported by TMZ, family members last heard from Moseley on January 23. On January 26 they filed a missing person's report and later his body was located in Stockbridge, Georgia through the use of the OnStar subscription on his vehicle. Moseley reportedly died of a gunshot wound and authorities have said they are investigating the death as a possible suicide.
Moses J. Moseley accomplished a lot in a short amount of time
Amid the tragic news of aspiring actor Moses J. Moseley's untimely death, it's important and worthwhile to look back on all that he accomplished in such a short time. 
According to Moseley, his foray into the world of acting all came to fruition by happenstance. "I got my first taste of acting while walking out of class at Georgia State University. A girl stopped me and asked me if I wanted to be in a movie. At first, I was suspicious and asked her what kind of movie and she explained it was a movie called 'Joyful Noise' and they were looking for extras for a club scene. Since I was done with class for the day I figured why not and after that, I was hooked," Moseley told GrueMonkey in 2019. Per IMDb, Moseley went on to rack up several acting credits in various projects including "The Lockhavens," "Dysfunctional 2014," "Loose Screws," "Doll Murder Spree," and "The Walking Dead."  Moseley said he drew some of his acting inspiration from heavy-hitter actors like legendary Denzel Washington, Al Pacino, Will Smith, Leonardo DiCaprio, Morgan Freeman, and even fellow "The Walking Dead" star, Danai Gurira. "She's so talented and down to Earth and really made my experience on set memorable," he gushed. 
RIP Moses J. Moseley.