DMX Breaks Silence Following Tax Evasion Arrest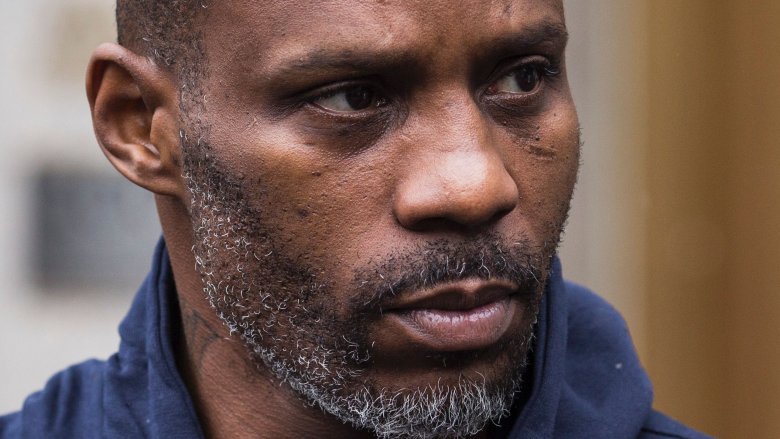 Getty Images
The rapper appeared in good spirits just days after being sent to jail.
Page Six shared a video of DMX (real name Earl Simmons) rapping outside of New York court on Monday, July 17, 2017. "We don't worry with Murray/He get you outta jail in a hurr-ay/When the government trying to bury you, you good/Early," the 46-year-old rhymed, referencing his attorney Murray Richman.
DMX added, "With Murray on the case, we're optimistic, that's all I'm saying."
Richman told Page Six that DMX plans to hire a larger legal team, which will include both tax accountants and lawyers who specialize in tax law.
DMX's next court hearing is scheduled for Sept. 6.
According to TMZ, DMX can now leave the local area for work purposes, as long as he files a formal request ahead of time.
As Nicki Swift previously reported, DMX was charged with tax evasion and fraud after allegedly withholding $1.7 million from the IRS. He faces 14 counts and could potentially spend more than 40 years in jail if found guilty of all charges.
The "X Gon' Give it to Ya" rapper surrendered to the authorities on July 13. He was later released after two co-signers helped him make bail. He's since pleaded not guilty to all counts.
Curious as to where the record producer's been in recent years? Here's why you haven't heard much from DMX lately.