Aaron Carter Accuses Commenters Of 'Male Body Shaming' Following Mugshot Release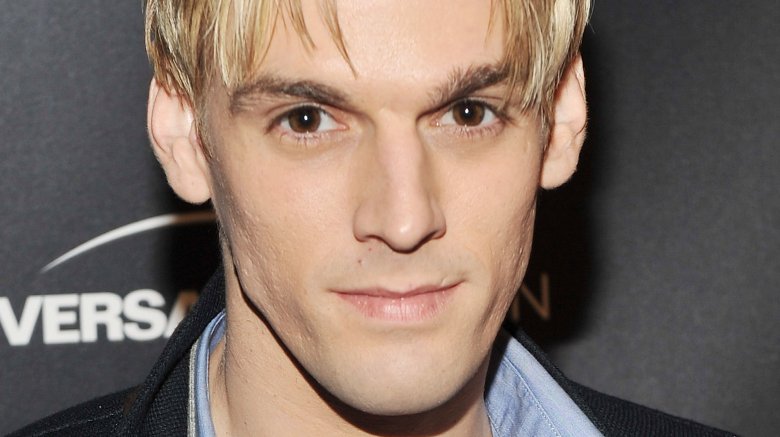 Getty Images
The "That's How I Beat Shaq" singer is not happy with some of the recent comments he's heard.
Since his arrest just days earlier, Aaron Carter is speaking out about some of the hate he's received about his looks—particularly regarding his recent mugshot. Sharing a video of Sharon Osbourne and Aisha Tyler discussing his arrest on The Talk, Carter tweeted, "Hey @MrsSOsbourne and @aishatyler on @TheTalkCBS I am not an 'addict' and not on 'crack.' To claim such derogatory statements is sick. #Sad."
Carter, 29, then went on a long Twitter rant, vehemently denying any recent drug use.
"I will NOT continue to tolerate such lies about me regarding drug use with alleged meth, heroine, crack," he wrote. "It's not funny!"
Carter, who previously contributed his small stature to a hiatal hernia diagnosis, continued, "This body shaming must end now! It's amazing how many of you who can hide behind your screens and type it, but wouldn't say it to my face."
He concluded, "Ending this with the fact that there are so many bullies out there and this male body shaming must continue to be addressed."
As Nicki Swift previously reported, Carter was arrested for allegedly driving under the influence and possessing marijuana and drug-related objects on July 15, 2017. After he was released on bail the next day, he claimed that police targeted his "celebrity" and denied being in a moving vehicle at the time of his arrest.