Joseph Sikora On Returning To His Native Chicago For Power Book IV: Force - Exclusive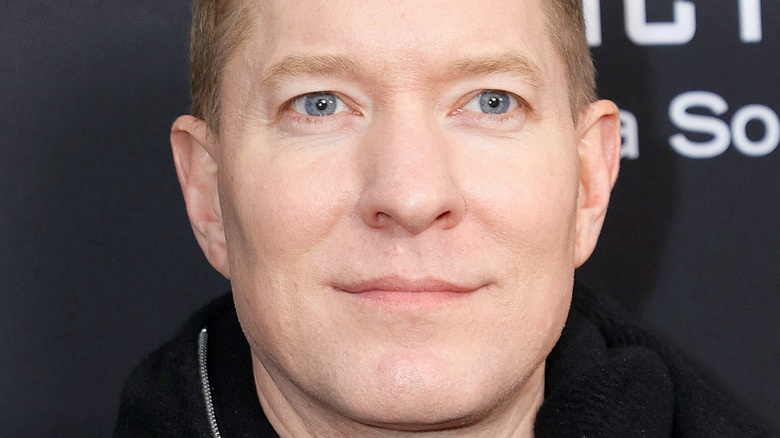 Michael Loccisano/Getty Images
After six seasons playing Tommy Egan, righthand man to Omari Hardwick's James "Ghost" St. Patrick in Starz hit "Power," Joseph Sikora is striking out on his own. 
Sikora is reviving his fan-favorite character for new spinoff, "Power Book IV: Force." The series follows Tommy as he makes the difficult decision to bid farewell to New York after the shocking events of the "Power" series finale. Planning to make a brief stop in Chicago to "close an old wound that's been haunting him for decades," according to Starz, what was meant to be a brief layover results in Tommy becoming enmeshed in the city's illegal drug trade. He decides to stick around when he senses an opportunity to rise to the top of Chicago's criminal underworld.
In an exclusive interview with Nick Swift, the Chicago native opens up about the experience of returning to his hometown for "Power Book IV: Force."
Chicago native Joseph Sikora had nothing to do with Power Book IV: Force being set in his hometown
For Joseph Sikora, ending up back in Chicago was something of a happy coincidence. "I didn't have any creative jurisdiction over the story, or bringing the show to Chicago, where I was born and raised and I haven't lived for many, many a moon," said Sikora. Returning to his hometown also proved to be an opportunity to grow. "I really had to relearn the city again, which was exciting for me, because one of the attractions for playing Tommy still, and going into the spinoff was finding Tommy at a place that we've never seen him in the 'Power' show, with nothing."
As Sikora pointed out, Tommy is now in unfamiliar territory — and not just geographically. "He's lost his family. He's lost his support system. He's lost his drug lines. Everybody's against him," said Sikora. "He's now made enemies of the Tejadas as we saw in 'Power Book II: Ghost.' He still has enemies with the Serbs and with the mafia, and all the street gangs that he's made enemies of by murdering a lot of their leaders." To hear Sikora tell it, that high-pressure environment has given both him and Tommy lots of room to explore. "Because of the uniqueness of that situation, a lot of interesting dynamic parts about Tommy are revealed," Sikora reflected. "Parts that we haven't seen before."
Joseph Sikora is seeing Chicago through 'new eyes'
Joseph Sikora is aware of the irony that his character, Tommy Egan, is a native New Yorker who moves to Chicago, while he himself was born and raised in Chicago but has called New York home for more than two decades. "Well, I think, like I was saying, I actually did see the city through different eyes because I hadn't lived there as a permanent resident since I was 21 years old," Sikora said. "And that's well over 20 years at this point. So New York is really home. I know New York in some ways better because I knew New York in real time. And Chicago, I would just go there to see my parents, or my cousin, or some friends from the neighborhood. And it was a rediscovery of the city."
Of course, Sikora wasn't returning to Chicago just to see friends and family, and arrived well ahead of production in order to immerse himself in the city. "I had the wherewithal to know that I needed to go to Chicago a month early and go on ride-alongs with the police," he said. "I knew I had to meet with gangbangers, and gangsters, and cops and robbers, and ask them all questions about how would Tommy survive in this city."
"Power Book IV: Force" premieres Sunday, February 6 on STARZ.