Abby Lee Miller Reveals She 'Probably Won't Survive' Prison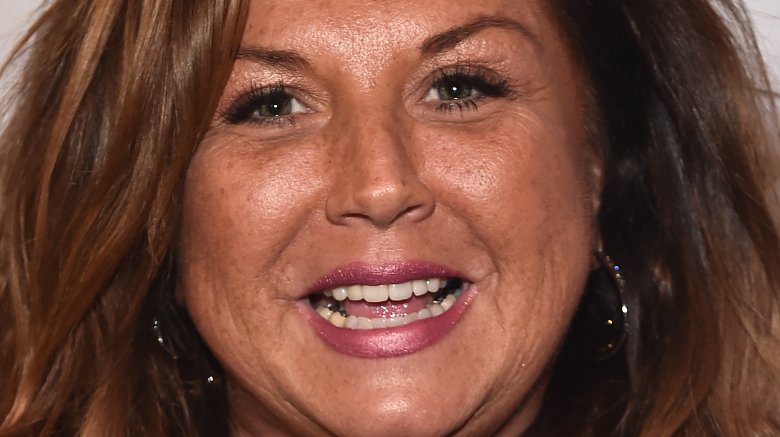 Getty Images
The former Dances Moms coach doesn't have a good feeling about prison.
In a snippet of an exclusive interview with The View's Jedediah Bila, Abby Lee Miller opened up about the prospect of spending time behind bars. "I made lots of mistakes," the 50-year-old said, holding back tears. "I probably won't survive."
"Oh, I panicked," she told Bila, presumably about the charges previously made against her. However, despite her prison sentence, Miller appears focused on the positives—namely, her legacy. "I gave kids a new life. No one can take that away from me. No one," she said.
"I'm doing the time," she concluded. "I'm taking the blame."
.@Abby_Lee_Miller gets candid with @TheView's @JedediahBila in an exclusive sit-down interview, next Tuesday at 8/7c on @Lifetimetv! pic.twitter.com/mSLUe4Lif7

— Dance Moms (@DanceMoms) July 18, 2017
As Nicki Swift previously reported, Miller recently surrendered to the authorities after being found guilty on fraud charges. According to reports, Miller falsely filed for bankruptcy, hiding hundreds of thousands of dollars in yearly earnings. She's to serve a 366-day sentence at the FCI Victorville facility, in addition to paying a $40,000 fine and a $120,000 judgement.
Miller reportedly hired a prison consultant for two months before heading to the big house to prepare her to do hard time.
The interview, called Dance Moms: Abby Tells All, is scheduled to air on Lifetime at 9 p.m. ET on July 25, 2017. The season premiere of Dance Moms will air the following week on Lifetime at 9 p.m. ET on August 1, 2017.