The Real Reason Eric Dane Barely Ever Watched Grey's Anatomy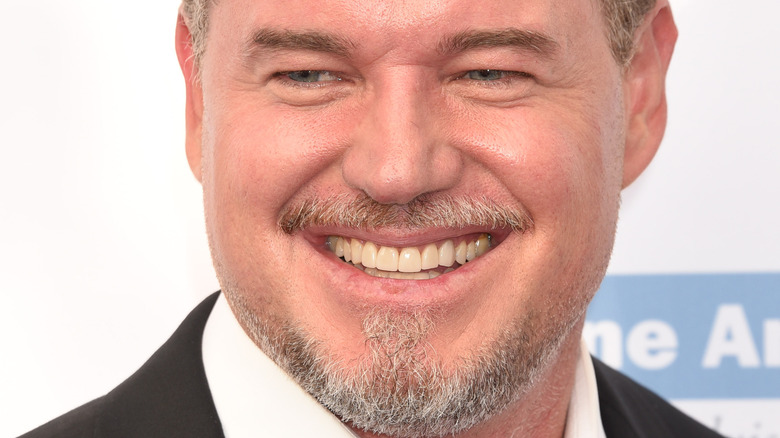 Ga Fullner/Shutterstock
Eric Dane may now be starring in the acclaimed HBO Max show "Euphoria," but the actor will certainly continue to live on in the minds of many as Dr. Mark Sloan from "Grey's Anatomy." During Season 2 in 2005, Dane introduced us to Mark, or "McSteamy," a role that was supposed to be temporary. But the audience couldn't get enough of the sexy plastic surgeon upon witnessing him emerge from the shower of Dr. Addison Montgomery, his best friend Derek Shepherd's wife. It was all too juicy to handle and exactly what fans wanted. 
By Season 3, Dane was promoted to a series regular when Mark moved to Seattle to try to make things right with Derek, as TVLine pointed out. Dane's McSteamy went on to become "one of the most beloved characters on 'Grey's Anatomy,'" as creator Shonda Rhimes told TVLine. After playing Mark for seven years, Dane left "Grey's Anatomy" in 2012 when he landed the leading role in TNT's "The Last Ship," as Entertainment Weekly reported. Dane never regretted the decision, judging it was time for him to branch out. "I loved doing 'Grey's Anatomy,'" he told the outlet. "I would have done it until the final episode, but this was something I couldn't pass up."
In 2021, nine years after leaving the ABC hit show, Dane reprised the role of McSteamy, as Deadline noted, showing he still cares for his old character. But despite his appreciation, Dane actually has barely even seen "Grey's Anatomy." 
Eric Dane didn't feel he needed to watch Grey's Anatomy
Eric Dane has built a successful television career, largely thanks to his portrayal of Dr. Mark Sloan on "Grey's Anatomy," but that doesn't mean he was on his couch every Thursday evening waiting for the latest episode to come on. In fact, Dane claimed he "never watched it" in an interview with Extra TV on January 19. Why? He didn't feel like he needed to. "Well, I was there when it happened," Dane said. The "Euphoria" star emphasized his preference wasn't a dismissal of the show. "It's very well done, and very well-written. You know, that's probably why people are still watching it," he added. 
In 2017, Dane admitted to seeing a big total of three episodes of "Grey's Anatomy" when he still worked on it and expanded a bit more on why he avoided it. "I'm not a big watcher of myself," he said on the BUILD Series. Dane, however, had a different approach with "The Last Ship," but that's because he had a more active behind-the-scenes role as a producer. He still didn't like it, though. "You start looking at things you shouldn't be looking at that have nothing to do, really, with anything of importance," he said. 
Dane may not have seen his 2021 reprisal of McSteamy, but fans everywhere certainly have. Unfortunately, they shouldn't expect another guest appearance anytime soon. "Mark Sloan is currently working on a show called 'Euphoria,'" he told Extra TV.
Eric Dane doesn't mind being associated with McSteamy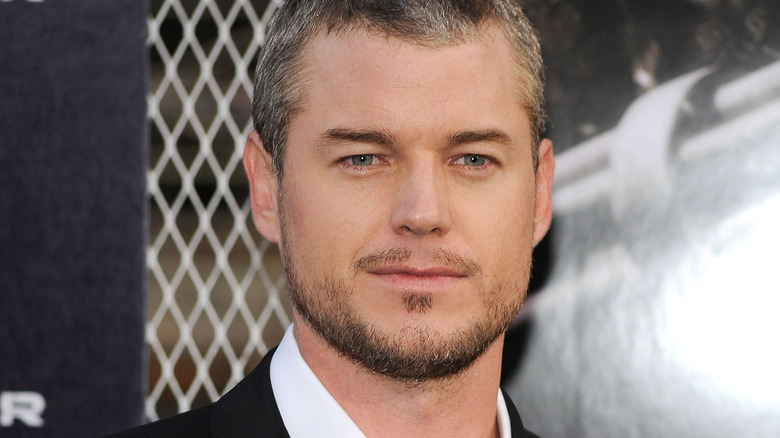 Frazer Harrison/Getty Images
Shooting to stardom thanks to a character known for his incredible looks can feel burdensome to some actors, but Eric Dane apparently never let it go to his head. In 2015, he joked that after leaving his role as McSteamy behind, he felt comfortable enough to "let it all go," as he told Conan O'Brien. "On the show I'm on now, within five seasons, I'll be 310 pounds with a meatball in one hand and a baguette in the other, sitting at the helm barking orders at people," he joked, referring to "The Last Ship." 
Dane often takes a jab at his sex symbol status on Instagram, as shown in a January 2016 snapshot of himself tugging at a T-shirt, which he paired with the snarky caption: "Excuse me while I casually pull on my collar. Who does that?" But he takes no major issues with the association between him and McSteamy. "I've been called a lot worse," he said on the BUILD Series in 2017. "It never did anything bad for me, that nickname, so I don't mind it." 
As Dane continues to push his boundaries, particularly with his daring role as Cal Jacobs in "Euphoria," he has proved he still has a soft spot for "Grey's Anatomy." After reprising Mark Sloan in early 2021, he posted a photo of himself and Ellen Pompeo to Instagram. "It was so great to be back with my people. Felt like I'd never left..." he wrote.