The Truth About David McCallum's Wife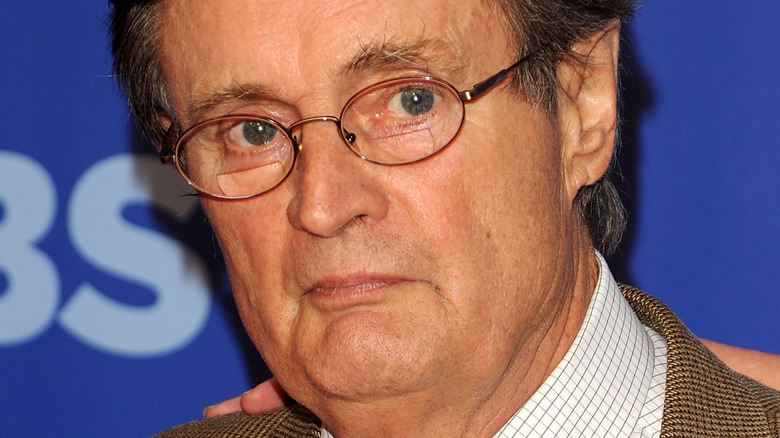 Andrew H. Walker/Getty Images
David McCallum has been a steady and mighty force on "NCIS" as seasoned lead medical examiner Dr. Donald "Ducky" Mallard for nearly two decades. While the Scottish actor's character retired from the team in 2019, he continues to bring his expertise to "NCIS" as a guest star. Even before that, McCallum negotiated a contract with CBS to work on a limited capacity in 2017, an agreement he renewed the following year, as he announced on Facebook in April 2018. While fans were certainly saddened to see less of Ducky, they also understood that the veteran actor deserved to enjoy some free time. After all, McCallum continued to portray the popular character on a full-time capacity well into his 80s.
McCallum's decision to limit his work schedule on the popular show was influenced by his desire to spend time with loved ones. While he wants to slow down so he can see his grandchildren grow up, the octogenarian dismisses that it has anything to do with age. "They call me grand-daddy. We don't like grandpa, because it sounds old — and I'm not old," he told the Belfast Telegraph in 2016.
McCallum has eight grandchildren — six boys who live in New York and two girls in California, he told the Los Angeles Times in 2015. "I keep the boys and the girls on different coasts so I can keep them straight," he joked. McCallum built such a strong family with wife Katherine Carpenter, who is a former artist in her own right.
David McCallum's wife is a former model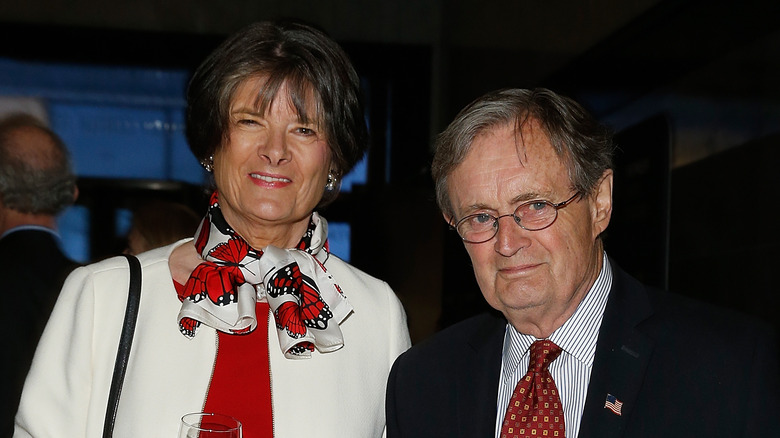 John Lamparski/Getty Images
Katherine Carpenter is a former model, a profession that was largely responsible for her crossing paths with David McCallum. Carpenter was one of the models involved with a photoshoot which was focused on McCallum and his "The Man from U.N.C.L.E." co-star Robert Vaughn, as Express detailed. In July 2015, McCallum celebrated the 50th anniversary of the event by posting side-by-side photos to Facebook. 
One showed Carpenter clad in a black polka-dot dress in front of the Flatiron Building in New York City. She held hands with Vaughn as they jumped onto a sidewalk on which McCallum lay. The other showed McCallum and Carpenter smiling in front of the iconic building in 2015, marking the exact location they became part of each other's lives. "What a wonderful warm welcome to Facebook," he wrote. Katherine was 21 in the old photo, while MCallum was 33, according to Express. 
After marrying McCallum in 1967, Carpenter appears to have made her career less of a priority. Instead, in addition to raising her and McCallum's two children, Sophie and Peter, Carpenter has dedicated her time to philanthropy. She and McCallum are longtime supporters of the U.S. Marine Corps, as both her father and brother served in combat, according to The Free Lance-Star. The Glasgow native often shows his support for the institution on Facebook. "When I met my wife Katherine, her brother George was in Vietnam," he detailed in one post, noting he dedicated his book, "Once a Crooked Man," to George.
David McCallum was married when he met Katherine Carpenter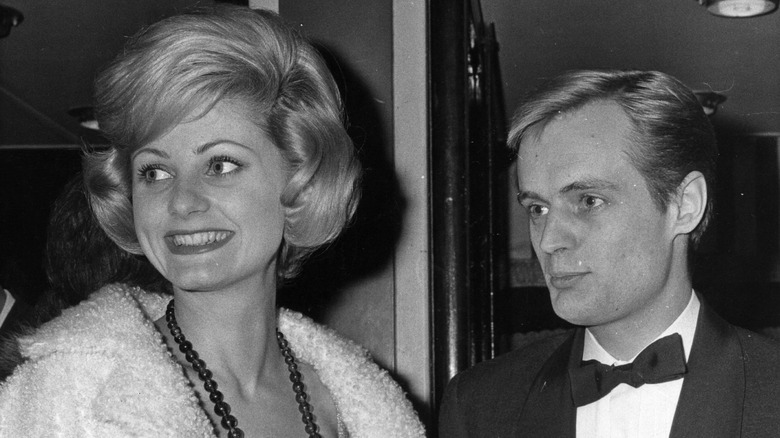 Evening Standard/Getty Images
In 1967, David McCallum married fellow actor Jill Ireland, whom he had met while working in "Hell Drivers," TV Trope noted. But his marriage began to fall apart when he co-starred with Charles Bronson in John Sturges's 1963 adventure film "The Great Escape." Ireland and Bronson fell in love and by 1968 they were married, according to Express.
Even though he was a married man with three sons, McCallum avoided being seen with Ireland publicly during their marriage. That's because his "The Man from U.N.C.L.E." character, Russian spy Illya Kuryakin, was a popular sex symbol in the late 1950s and 1960s, and producers believed he should seem available, according to Express. But after the public collapse of his marriage, McCallum opted to defy that norm when he began dating Katherine Carpenter, according to Express. 
During a trip to Japan to promote the show, McCallum surprised everyone by showing up hand-in-hand with Carpenter, the report detailed. While the move was unusual for McCallum, who'd always been careful of how he was perceived by the public, it marked a new chapter in his personal life. "This may have shocked the studio, but it was good news to those of us who love David ... For the first time in his life he's acting recklessly and impulsively," a close friend said, as quoted in a David McCallum Fans Online blog post. "But, in a way, it's a healthy change."