Joseph Baena Recalls The Pivotal Moment When News Broke About His True Paternity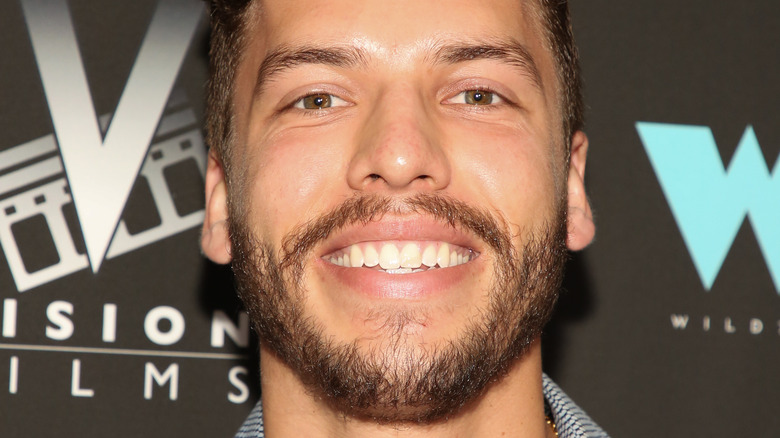 Paul Archuleta/Getty Images
Former California Gov. Arnold Schwarzenegger shocked the world in 2011 when news broke that he fathered a child years prior with his family maid. Schwarzenegger's marriage with Maria Shriver imploded, and the Kennedy family cut him off. ABC News reported in May 2011 that former California Gov. Arnold Schwarzenegger had an affair with housekeeper Patty Baena in 1997, resulting in a son, Joseph Baena. To add insult to injury, Joseph and Christopher Schwarzenegger, his youngest son with Shriver, were born within days of each other.  
"After leaving the governor's office I told my wife about this event, which occurred over a decade ago," the governor said in a statement, per MTV News. "I understand and deserve the feelings of anger and disappointment among my friends and family. There are no excuses and I take full responsibility for the hurt I have caused. I have apologized to Maria, my children and my family. I am truly sorry."
The "Terminator actor" stayed mum about the scandal until 2017, when Schwarzenegger finally talked about the situation with Men's Journal. The former California governor said he repaired the damage with his children and has a "healthy relationship" with his son Joseph. "I can beat myself up as much as I want — it's not gonna change the situation," he reflected. "So the key thing is, How do you move forward?"
Now Schwarzenegger's love child, Joseph, is stepping into the spotlight and talking about his life in a cover story for Men's Health.
Joseph Baena revealed his life changed after news broke he was Arnold Schwarzenegger's son
Arnold Schwarzenegger's son Joseph Baena finally opened up about his famous father and life in a cover story for Men's Health. These days, Baena is close with Schwarzenegger, and his relationship with his dad has come a long way. Recalling the day that news broke that he was the "Terminator" star's son, Baena said, "I was in the eighth grade. Fifth or sixth period. And I get called out of class to leave." He continued, "And my mom's there, and she's like, 'We gotta go—everyone is finding out about you and who your father is.'" The now-24-year-old recalled, "I'm 13. Your body's transforming; your mind is transforming. And now my life transformed before my eyes."
Baena's life today seems to be on track; he works in real estate sales and eventually bonded with his dad over a shared love of weight-lifting and fitness. The 24-year-old's relationship with his half-siblings is still a bit complicated. In 2019 an inside source told Page Six, "Eight years later, everyone is feeling their way out of a nightmare." But the Daily Mail reported in 2021 that Patrick Schwarzenegger and his half-brother were hiking together in Los Angeles and Baena's girlfriend Nicky Dodaj.
"I'm very motivated and driven. I'm happy about my relationship with my dad," Baena confessed to Men's Health. "But I'm more happy that I am finding joy in what I'm doing and that I'm doing exactly what I've always dreamed about."