Carmen Electra Granted Restraining Order Against Alleged Stalker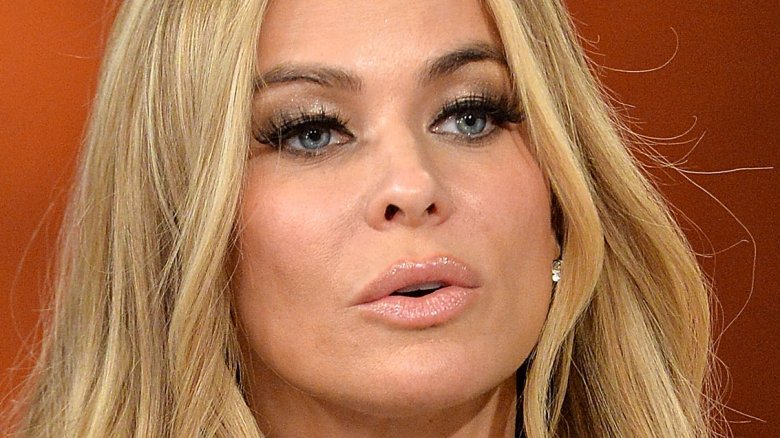 Getty Images
The former Baywatch star can breathe a sigh of relief after an obsessed fan was ordered to stay away.
TMZ reports that a man identified as Daniel Leblanc was sitting outside of Carmen Electra's home in June 2017. When approached by Electra's assistant, he asked if the house belonged to the actress. The assistant said no, reportedly hoping to get the man to leave. However, Leblanc allegedly creepily replied, "We'll see about that."
The police were then called, and Leblanc told them that he was Electra's husband, though he later changed his role to fiancé. But what may be most disturbing about the incident is that Leblanc carried with him a notebook filled with details about Electra, including phone numbers, addresses, and emails—not just for Electra but for her family, friends, and employees as well.
Leblanc allegedly told cops that he was "madly in love" with Electra and would come back to marry her. In response, police reportedly placed him on a 72-hour hold for psychiatric evaluation.
As could be expected, Electra, 45, filed for a restraining order against Leblanc, which was granted on July 20, 2017. Leblanc must now stay 100 yards away from the actress at all times and cease any form of contact.
Wonder where Electra's been in recent years? Here's the real reason we don't hear from her anymore.