The Tense Interview Wendy Williams Had With Whitney Houston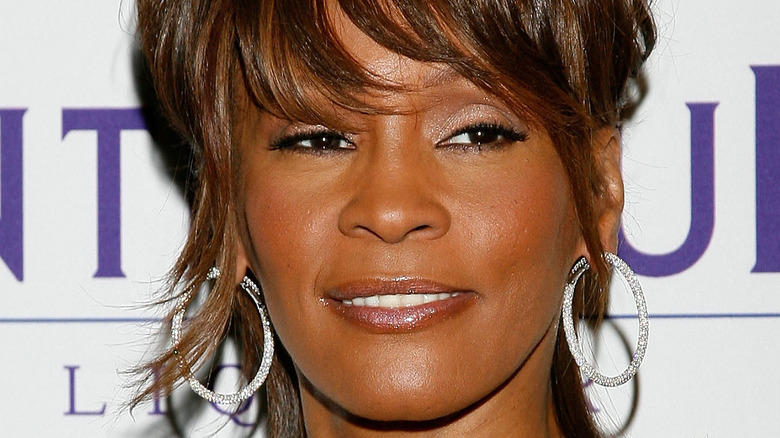 Vince Bucci/Getty Images
Wendy Williams is no stranger to speaking her mind and having her say about popular pop-culture figures. Whether it's on her old radio gig or her popular daytime television talk show, Williams has always had no chill.
During her "Hot Topics" segment on her talk show, Williams discussed Beyoncé's HBO documentary about the "Crazy In Love" hitmaker's life. While expressing she is a fan of the singer and revealing she was looking forward to watch the doc, Williams threw some major shade against the megastar. "Fortunately one of the TV's in our kitchen has close captioning so I'm going to be understanding what she says," Williams said, adding, "You know Beyoncé can't talk!" She even went as far to say that Beyoncé sounds like she has a "fifth-grade education." The audience immediately gasped, proceeding for Williams to shout, "I said I'm a fan but we have to call a spade a spade."
When reports suggested music icon Janet Jackson may be retiring from the entertainment scene to move to the Middle East with her ex-husband, Wissam Al Mana, Williams didn't think it was a terrible idea. She stated that "nobody buys" new music from Jackson anymore and claimed it "sits on the shelf and gets dusty," implying that fans didn't care for her anymore. While Williams has shaded many people during Hot Topics, she hasn't been shy about getting brutal during her interviews with stars too. When she spoke to Whitney Houston on her radio show, things got messy.
Wendy Williams acussed Whitney Houston of being defensive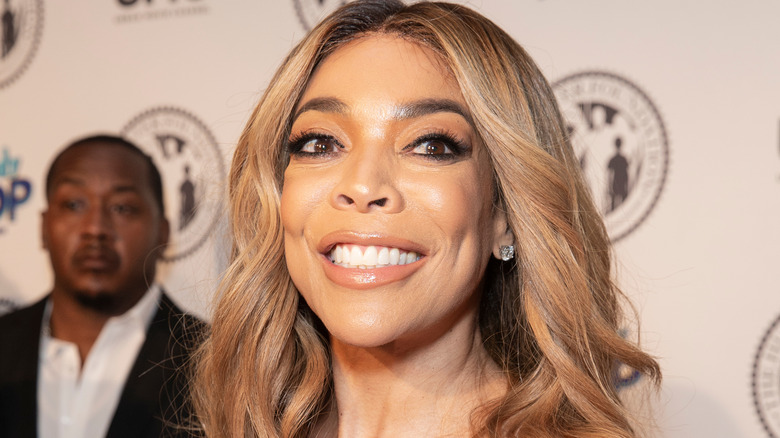 lev radin/Shutterstock
Wendy Williams first made a name for herself by becoming a radio host who said it how it was. Before venturing out and having her own talk show, she entertained the airwaves with interviews with Mariah Carey and Destiny's Child, to name a few. Some of the topics she regularly discussed included Whitney Houston's personal life surrounding her drug use, reportedly irregular behavior, and the rocky marriage to Bobby Brown. Despite constantly talking about her controversies, Williams still wanted to interview the superstar on-air.
In 2003, Houston agreed to chat to Williams on the phone during her radio days and things didn't go as smoothly as they possibly should have. Williams told Houston that her infamous Dianne Sawyer interview didn't portray her in "the best light," resulting in Houston to clap back saying that Williams doesn't either, and despite all of that, people still tune into her show. Williams didn't stop there, however. She boldly asked Houston if there was any drug use going on at that time, which led for the singer to get angry and swear. As Williams' questions proceeded, she accused Houston of being defensive. "I have to be Wendy, you talk about me every f**king day," she replied. Houston insisted Williams is the one keeping her in the headlines while she tries to mind her own business.
It wasn't all terrible. The pair ended their interview on a lighthearted note, saying they love each other. Williams also suggested Houston should drop by in the studio next time.
Whitney Houston's death had Wendy Williams very emotional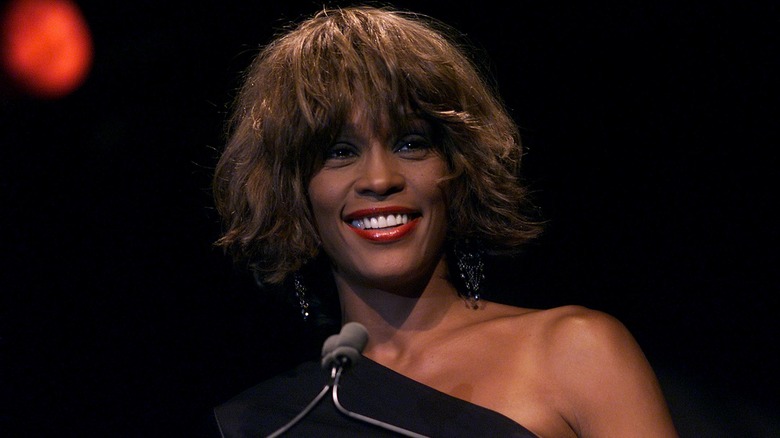 Scott Gries/Getty Images
In 2012, Whitney Houston died at age 48 after being found unconscious in a bathtub. Wendy Williams discussed the breaking news during "Hot Topics" on her talk show and paid her respects to the late singer. She explained after finding out, she stopped answering phone calls, turned the TV off, and "shut down." Williams started tearing up when talking about the details of her death and stated she won't be talking about it further after that segment.
"I felt very close to Whitney, even though this is a woman I've never met," she said. Williams revealed she and Houston had only been in the same room together once, which was at the beginning of the Grammy Award winner's career. While choking up, Wendy explained one of the things the duo had in common was that they had to deal with "the demons of substance abuse." She went on to say she always pictured the two meeting in their late 50s or 60s as sober, older women. Williams reminisced over their radio interview and remembered ending their chat where the two said they loved each other. In tribute to that, she ended her emotional speech with, "I love you Whitney."
During "Hot Topics" in February 2021, Williams told viewers she was included in Houston and her daughter Bobbi Kristina's 2021 Lifetime documentary, "Didn't We Almost Have It All," unexpectedly. The doc discussed the radio interview between Houston and Williams from 2003.
If you or anyone you know is struggling with addiction issues, help is available. Visit the Substance Abuse and Mental Health Services Administration website or contact SAMHSA's National Helpline at 1-800-662-HELP (4357).