The Tragic Death Of Ghostbusters Director Ivan Reitman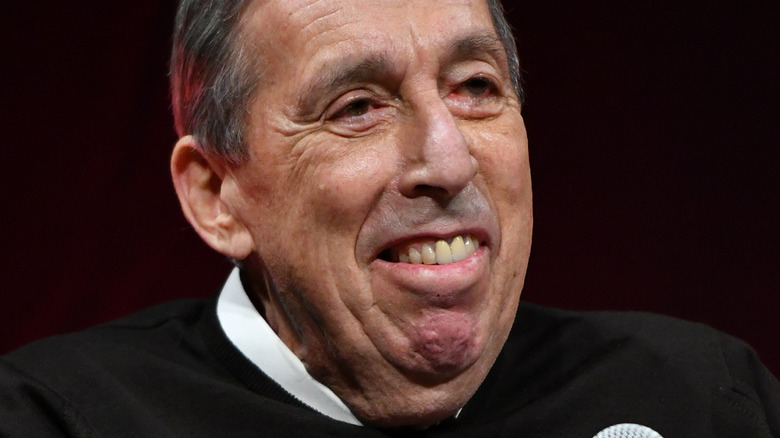 Craig Barritt/Getty Images
Legendary director and producer Ivan Reitman has died. He was 75 years old.
Reitman passed away in his sleep while at home in Montecito, California on the evening of February 12, as reported by The Associated Press. His death was confirmed by his adult children Jason Reitman, Catherine Reitman, and Caroline Reitman. "Our family is grieving the unexpected loss of a husband, father, and grandfather who taught us to always seek the magic in life," the joint statement read. "We take comfort that his work as a filmmaker brought laughter and happiness to countless others around the world. While we mourn privately, we hope those who knew him through his films will remember him always."
Reitman was perhaps best known for his work in the supernatural comedy film series, "Ghostbusters." During a 2007 interview with CBC, Reitman remembered the moment he first saw the film's stars in their iconic ghostbusting attire. "There was just something so extraordinary about that image," he revealed. "I turned to the script assistant next to me and said, 'I think this movie's gonna work.'" And that it did! But now on the heels of Reitman's death, many are left with only fond memories of the iconic movie mogul.
Ivan Reitman leaves behind a legacy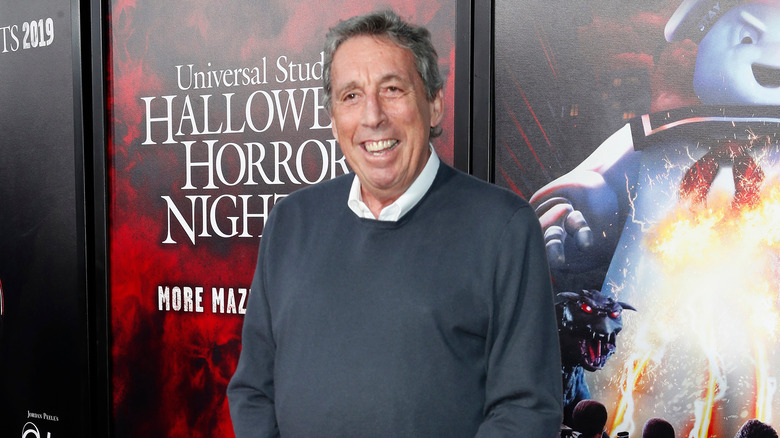 Kathy Hutchins/Shutterstock
Upon learning the news of famous filmmaker Ivan Reitman's death many took to social media to pay their respects.
"Tonight, the lady with the torch weeps, as do all of us at Columbia, and film lovers around the world. Ivan Reitman was an inseparable part of this studio's legacy, but more than that he was a friend," Sony Pictures CEO and Chairman Tom Rothman tweeted. "A great talent and an even finer man; he will be dearly missed. We send his family all our condolences," he continued. Meanwhile, actor and "Ghostbusters" star Ernie Hudson also penned a sentimental tribute in honor of the late director. "I am deeply saddened by the loss of Ivan' Reitman. Truly a great man and filmmaker who I had honor and privilege of knowing and working with. Deepest condolences to Jason and the entire family. May he RIP," he penned. Filmmaker John Hurwitz also remembered Reitman with his own somber tweet. "Animal House, Meatballs, Stripes, Ghostbusters, Twins, Kindergarten Cop, Beethoven, Dave, Space Jam, Private Parts, Road Trip, Old School. What a legacy of classics. Ivan Reitman was always kind and supportive when our paths crossed. My deepest condolences to his family," he wrote. 
RIP Ivan Reitman.