Camilla Parker Bowles Reportedly Had Harsh Words For Meghan Markle Behind The Scenes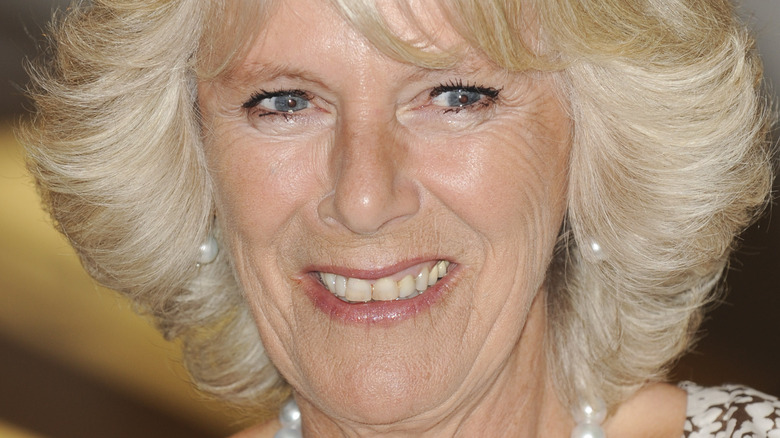 John Phillips/Getty Images
Camilla Parker Bowles tested positive for COVID-19 in February, just a few days after Prince Charles was diagnosed with the virus, according to Sky News. While this is the second time the Duke of Cornwall has been struck by the coronavirus, this is the first time Camilla has caught it. Clarence House confirmed, "Her Royal Highness The Duchess of Cornwall has tested positive for COVID-19 and is self-isolating," assuring the public that they would "continue to follow government guidelines."
The Duke and Duchess of Cornwall have been vocal about their stance on vaccinations. In December 2021, they received booster shots and encouraged UK citizens to do the same. BBC reports that they released an official statement warning, "People who are unvaccinated are at least 10 times more likely to be hospitalized or die than those who have had two vaccine doses." Now, Charles and Camilla will be absent from further engagements until their isolation period is complete and they test negative for the virus.
Prince Charles' endorsement of COVID vaccinations carries a lot of weight, and now that Queen Elizabeth II has confirmed that Camilla will one day be known as Queen Consort, it seems as if she has the monarch's blessing. Her future moniker proves she's in good standing with the queen, but it seems as if Camilla does not have the same grace for her own daughter-in-law. In fact, Camilla could allegedly have branded Meghan Markle with a rather derogatory name.
Camila Parker Bowles reportedly called Meghan Markle a 'minx'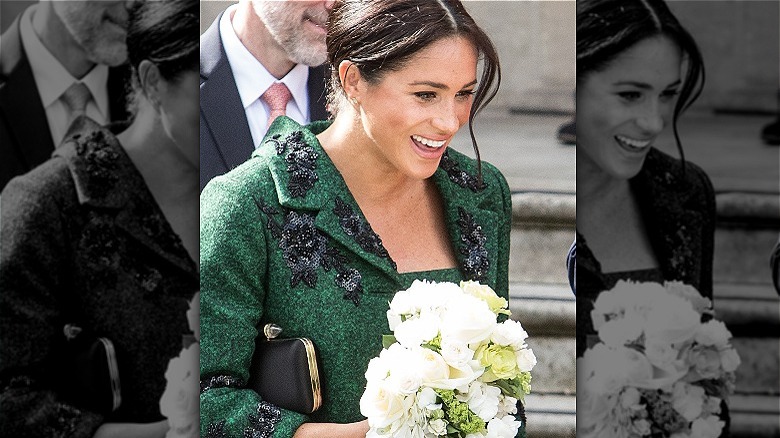 Mr Pics/Shutterstock
Camilla Parker Bowles has received her fair share of unsavory name-calling, especially after her affair with Prince Charles was exposed. Who could ever forget the name Princess Diana dubbed her husband's mistress? In her book "Diana: The Last Word," Simone Simmons wrote that Diana called Camilla "the Rottweiler." As excerpted by Express, Simmons noted the reasoning behind Diana's name-calling in her book, writing, "Because she looks like a dog — and because once she has got her teeth into someone she won't let go."
Per The Sun, Camilla may have a choice term to refer to her step-daughter-in-law. Royal biographer Tom Bowers said that Camilla "found it hard to believe that Meghan would sacrifice her career and independence to serve silently as a team player devoted to the monarchy." Although Camilla has never spoken out against Meghan, the expert believes that she comforted Charles privately after Prince Harry "was intent on publicly humiliating him" in 2021. Bowers alleges that Camilla "provided the comfort and good advice to reassure her husband that he had done the best he could." The writer told the outlet, "During those inevitably endless, tortured and inconclusive conversations, Camilla is the sort who would refer to Meghan as 'that minx,'" adding that Meghan was "the self-seeking trouble-maker whose antics will always end in tears." Of course, Bowers is only speculating and Camilla could also be Meghan's biggest supporter as she, too, is a divorcee who married into the royal family.