How Camilla Parker Bowles Felt After Princess Diana's Tell-All Interview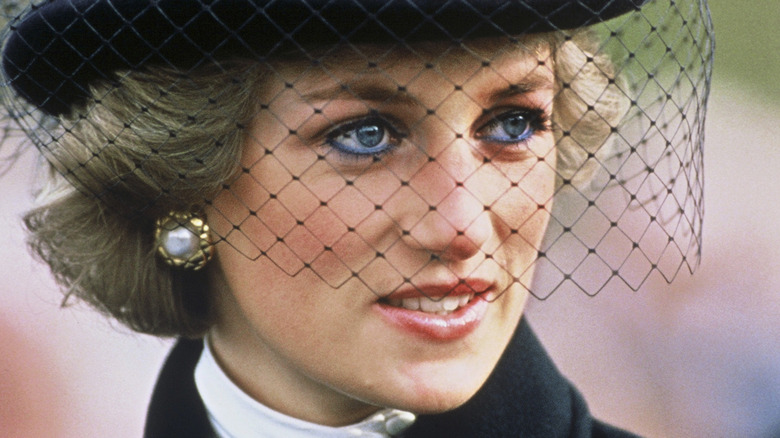 Anwar Hussein/Getty Images
Princess Diana's November 1995 interview with Martin Bashir for BBC1 Panorama "changed the course of royal history," as ITV News put it. More than 23 million people around the world tuned in to watch Lady Di spill the beans about the breakdown of her marriage to Prince Charles amid his involvement with Camilla Parker-Bowles, per ITV News. Diana didn't disappoint — the public, that is. The British royal family, unsurprisingly, is said to have been furious at the Princess of Wales for breaking Queen Elizabeth II's unspoken rule to "never complain, never explain," the Independent noted. 
The interview was groundbreaking not only because a member of the royal family agreed to discuss internal matters, but also because Diana embraced even the most personal questions. When Bashir asked her if she suffered from an eating disorder, she went into the details of her struggle with bulimia, even linking it to her unhappiness with Charles. "It was a symptom of what was going on in my marriage," she said.
When Bashir asked Diana if she had had an affair with Major James Hewitt, she answered in the affirmative and exposed her feelings for him. She spoke of her ambitions of being an ambassador for the U.K. and how she hoped the "privileged position" would help her achieve it. Diana, of course, also discussed her marriage to Charles at length, delivering the famous quip about Camilla crowding up the marriage. The duchess' reaction to the interview, however, wasn't like the rest of the family's.
Camilla Parker-Bowles reportedly found Diana's interview amusing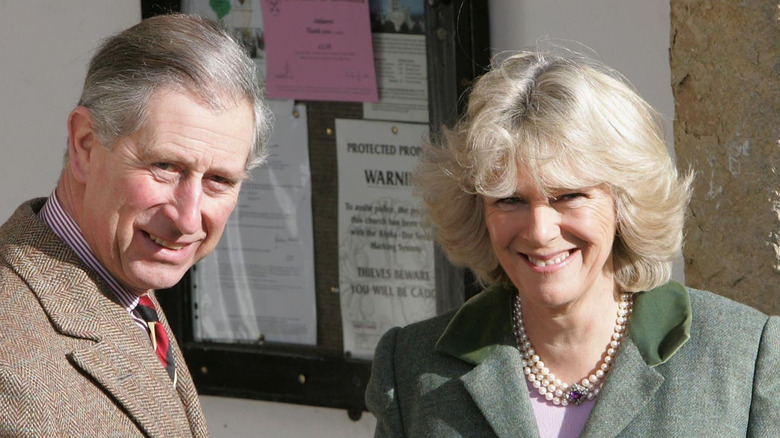 Anwar Hussein/Getty Images
The most infamous portion of Princess Diana's BBC1 Panorama centered on the highly publicized affair between Prince Charles and his former girlfriend, Camilla Parker-Bowles. "Well, there were three of us in this marriage, so it was a bit crowded," Diana said when Martin Bashir asked her if Camilla had been "a factor in the breakdown" of her marriage. The quote was immediately famous. Parker-Bowles watched the interview on TV, and, apparently, her immediate reaction was to laugh. According to Vanity Fair royal correspondent Penny Junor (via International Business Times), Camilla was amused by the "sheer theatricality" of it all. 
The affair had been public knowledge since 1994, when Charles admitted to his involvement with Camilla on a documentary, as The New York Times reported at the time. In the footage, Charles said he had remained faithful to Diana "until it became irretrievably broken down, us both having tried," per the NYT. But Camilla had never addressed it. Even after Diana's interview, Camilla continued to follow the rules promoted by the royal family, even if her reputation had been deeply damaged. 
"Silence and discretion are Camilla's trademarks. This is a woman who has endured without a whisper an avalanche of public insults after Prince Charles told millions about their affair on television," journalist Mary Braid said after the Diana interview went live (via Express). Camilla and Charles began to make public appearances as a couple in 1999, an event known as Operation Ritz, per ITV.
This is who may have convinced Princess Diana to speak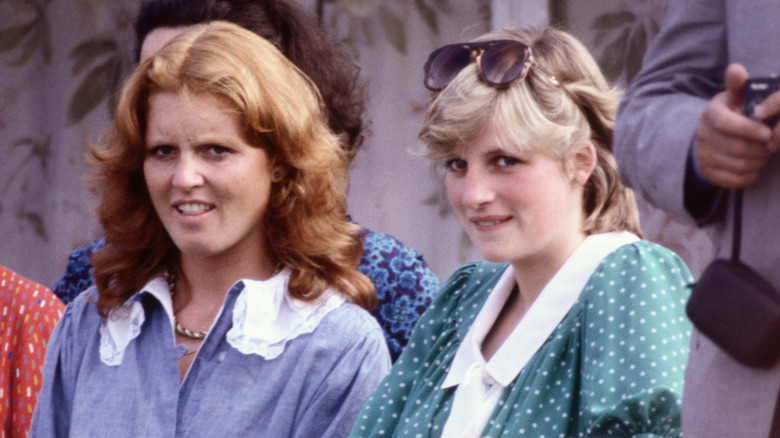 David Levenson/Getty Images
While a probe found that BBC journalist Martin Bashir used "deceitful" tactics to secure the tell-all interview with Princess Diana, it also found that she agreed to it despite of Bashir's methods, Reuters reported in May. "By his deceitful behaviour ... Mr Bashir succeeded in engineering the meeting that led to the interview. But it is important to add that Princess Diana would probably have agreed to be interviewed," the report concluded. 
In the Amazon Prime documentary "Diana: The Woman Inside" (via International Business Times), a friend of Diana's, Simone Simmons, said it was Sarah Ferguson, Duchess of York, who convinced Diana to speak out. According to Simmons, Diana told her about the interview after it had been recorded. When Simmons asked her who had given her the idea, she said it was Ferguson and Ruby Wax. "I said, 'Yeah the brains of Britain! Oh my God!'" Simmons recalled. 
Speaking to British presenter Lorraine Kelly, Diana's former butler, Paul Burrell, said Bashir acted without regard for the consequences, but added that Diana wanted her story told. "They were her words. It's what she wanted to say. That interview would have happened no matter what, without Martin Bashir. And she would have had her words out there in the public," Burrell said. "She was hurt; she was vulnerable; she was paranoid," he added. Patrick Jephson, Diana's former private secretary, however, said she "deeply regretted" the interview even before it aired, per the Daily Mail.