This Is Why Filming Ridiculousness Makes Chanel West Coast Nervous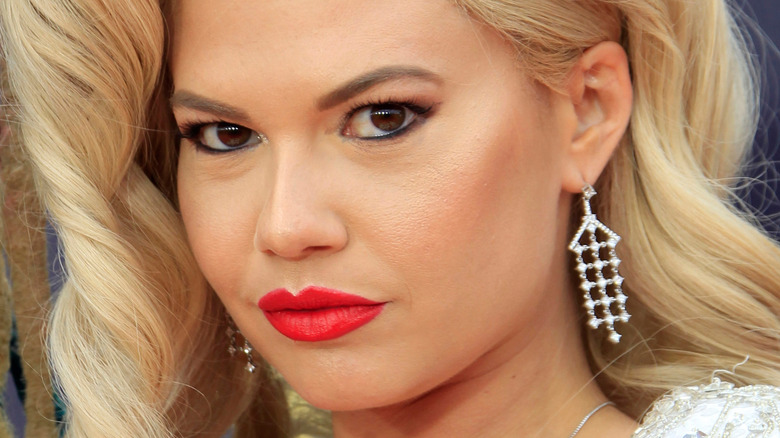 Kathy Hutchins/Shutterstock
Chanel West Coast, real name Chelsea Chanel Dudley, is most known for her role as the blonde-haired receptionist on the reality series "Rob Dyrdek's Fantasy Factory."  After a successful seven-season run, the hit series finally came to an end in March 2015, per MTV. Fans fell in love with Chanel and wanted to see more of her vibrant personality, so she scored the role as the bubbly co-host on "Ridiculousness" back in 2011. Even though it's more than a decade and 22 seasons later, she is still making a statement with her sassy attitude and memorable laugh.
The Los Angeles native has not only made a name for herself in reality television, but also in the music industry. The rising star has an impressive résumé and has worked with artists like Snoop Dogg, French Montana, and YG. And in 2012, her talent caught the attention of legendary rapper Lil Wayne, per the bio on her official site.
Although Chanel has been in front of the camera for over 10 years and performed with some of the biggest artists, there's only one thing that seems to make her nervous. 
Chanel admits talking in front of people isn't her forte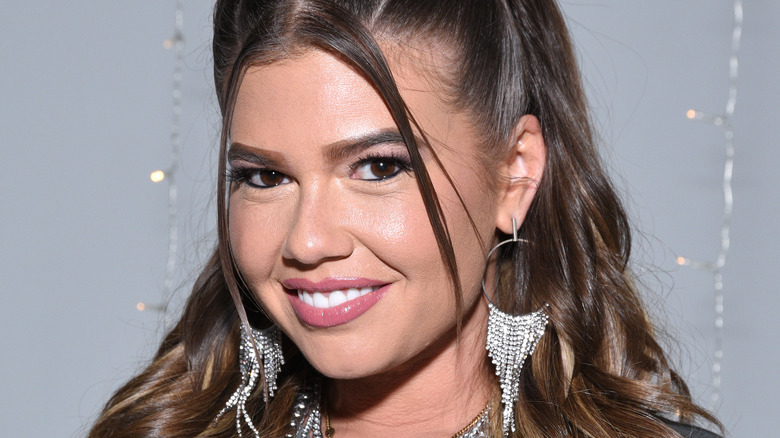 Michael Tullberg/Getty Images
During a June 2021 episode of "Shirley's Temple," Chanel West Coast opened up to host Shirley Ju about what makes her nervous when it comes to performing and being on the big screen. "You know, I'm not nervous at all performing. I get more nervous doing this type of stuff," she said with a laugh. "I get more nervous talking in front of people." The rapper added that she feels the same way when she's filming. "I'm more nervous doing 'Ridiculousness' and talking in front of an audience than I am to perform on stage."
Chanel also shared how she feels about doing interviews and how doing music is completely different. "Whenever you have to do something like this [an interview], it's like talking in front of the class," she said. "When you're performing, you can't focus on anything else. You're in the music." 
The rapper revealed that despite having a "mature audience" when it comes to her music, she tries her best to remember a younger audience tunes in to watch her on "Ridiculousness." "I've realized I'm on a TV show that kids watch too," she said. "Parents watch it with their kids!" Chanel also explained how hard it is to be a role model. "I'm scared to be a bad influence on everybody." 
Chanel West Coast latest venture is more behind-the-scenes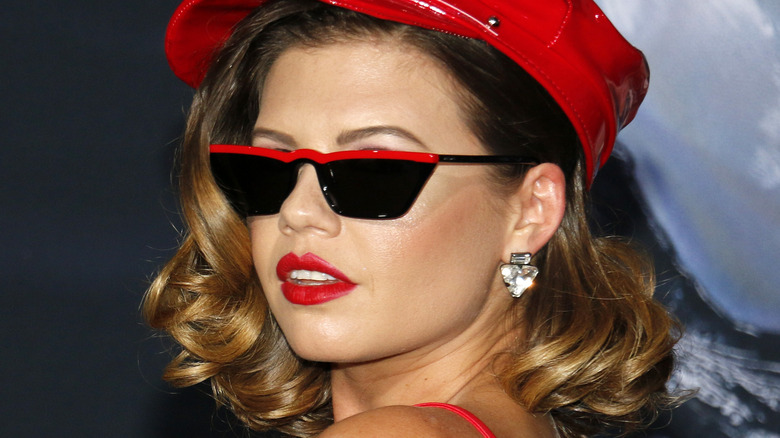 Tinseltown/Shutterstock
Chanel West Coast wears many hats. Aside from being a model, host, and rapper, she now owns a clothing line — LOL Cartel. The 20-piece unisex collection dropped on September 20, 2021 and features a variety of colorful t-shirts, sweatpants, joggers, sweatshirts, and bucket hats that reflect the California style, per The Source.
"I've been working hard on this collection for a long time — as someone who's always moving around and hanging out with friends, I wanted something that would feel comfortable and cozy, but still chic," she explained. Chanel also added how thrilled she was to finally show the world what she had been working on. "This is definitely my favorite drop to date, and I'm excited for my fans to enjoy it." Plus, with a clothing line, she doesn't have to get nervous talking in front of a crowd — it's more of a behind-the-scenes endeavor.
Although LOL Cartel is Chanel's latest venture and the streetwear brand has been gaining momentum since its release, she is still a co-host on the MTV hit show "Ridiculousness," which is currently in its 24th season and airing new weekly episodes, per MTV.