The Real Reason Chanel West Coast Thinks Ridiculousness Has Changed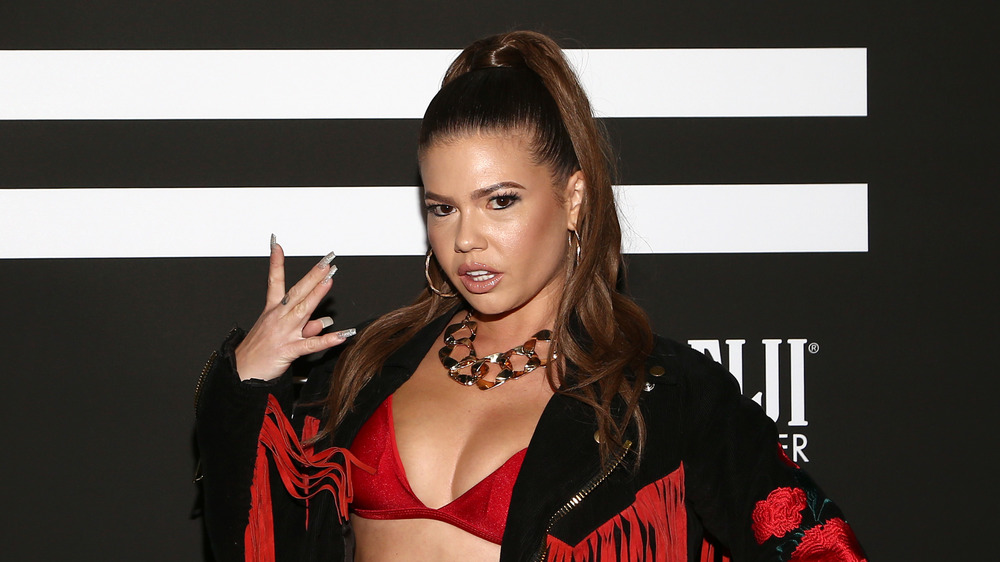 Tommaso Boddi/Getty Images
Comedy clip show Ridiculousness has been a hit for MTV for almost the past decade, but of course, over time the show has changed. The show features host and former pro-skateboarder Rob Dyrdek showcasing viral videos with co-hosts Sterling "Steelo" Brim and Chanel West Coast commenting — or in West Coast's case, laughing — as they watch. The series even includes a celebrity guest who acts as a co-host along with the three.
And over the course of 18 seasons, the guests have been countless stars from the sports, TV, modeling, and music worlds. This has included Justin Bieber, Kylie and Kendall Jenner, the Bella twins, and the late Mac Miller. However, due to the pandemic, guests are currently no longer allowed on the Ridiculousness set — a change West Coast thinks fans may like better.
West Coast told PeopleTV's Reality Check (via KPTV) that initially the show was supposed to be more focused on the celebrity appearances, but that fans have reacted differently. She explained, "I think at first they thought it was going to be more of a thing about the guests and stuff, but I think that over time the fans really do love the episodes where it's us three."
Chanel West Coast says 'Ridiculousness' is more about the hosts' dynamic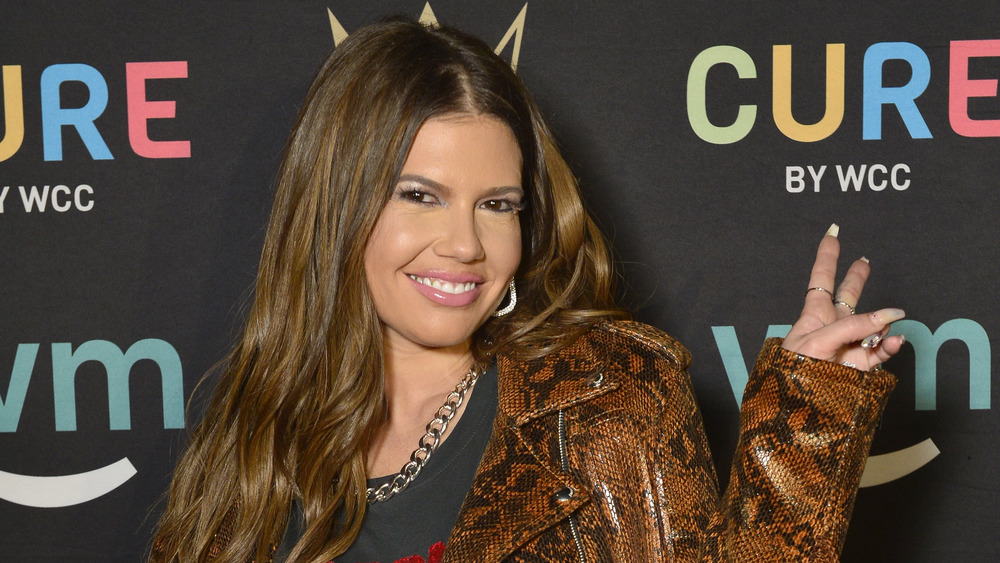 Jerod Harris/Getty Images
Chanel West Coast opened up about how Ridiculousness has switched from being more about the celebrity guests to focusing back on the hosts, which include Rob Dyrdek, Sterling "Steelo" Brim, and herself. The rapper even compared this shift to another one Dyrdek's previous MTV reality shows, Fantasy Factory, where West Coast first appeared with him and Brim before starring in Ridiculousness.
She discussed the response to the change from fans, telling PeopleTV's Reality Check (via KPTV), "They love the dynamic we have as a family, us three, and I think that it's really grown to be just kinda like Fantasy Factory was. We had this little family setting at Fantasy Factory, where we were like brothers and sisters and that's kind of what it's become on Ridiculousness."
West Coast added that the pandemic also changed how the show is filmed. She told In Touch Weekly in July 2020 that they were filming six episodes a day without an audience present. While it might be more difficult to keep up their energy without the audience, West Coast believes not having the guests has allowed the show to change for the better. She explained to PeopleTV's Reality Check, "It really was a time for us three to grow and thrive as the main characters of the show."
Ridiculousness may have changed since it began in 2011, but West Coast believes that the fans are still here for it.