The Real Reason Tony Turbo From Fantasy Factory Was Always Blurred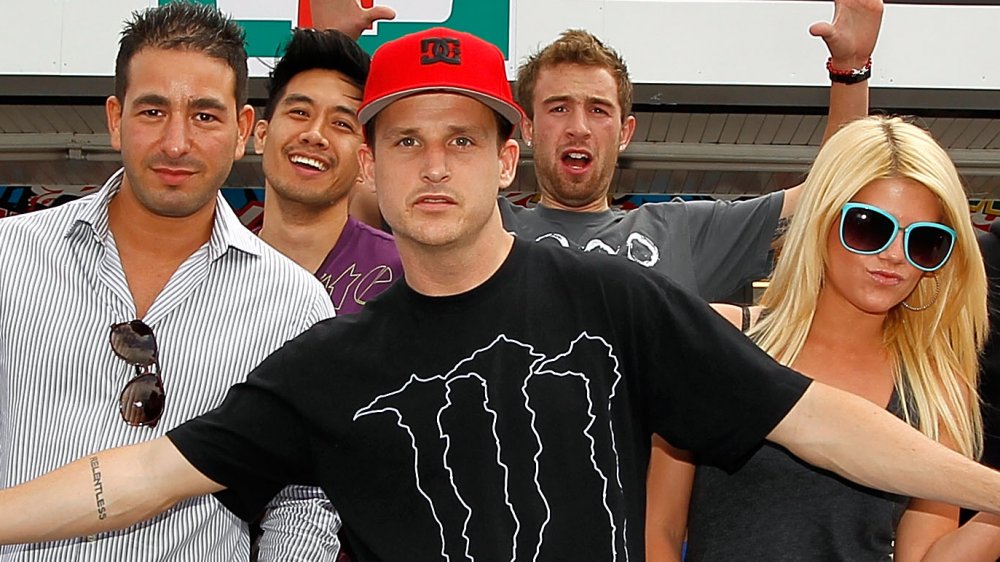 Christopher Polk/Getty Images
Rob Dyrdek has made a fortune off of his MTV success. The former professional skateboarder-turned-reality-TV star began his rise to celeb superstardom on his debut show, Rob & Big, which ran for three seasons from 2006 to 2008. From there, he truly gained notoriety as the head honcho on Rob Dyrdek's Fantasy Factory, another MTV venture that lasted seven seasons.
So, how did Dyrdek's second show come to be? "I was working on developing a new show ... I went to a giant warehouse and it hit me as a ton of bricks how I was going to do everything," the skateboarder dished to Paper. "I demanded that we call it the Fantasy Factory because this is some Willy Wonka s**t. Now it makes sense. I am on some Willy Wonka s**t right now."
Sure enough, Fantasy Factory was anything but dull. As Paper put it, the set was "equipped with a skate park, foam pit and his adorable bulldogs Meaty and Beefy. Dyrdek also ventures out of the office to fight sharks, break land and speed records, and ride the world's largest skateboard." Other perks of the show included his rapping secretary-turned-Ridiculousness co-host Chanel West Coast, and Tony "Turbo" — a mysterious maintenance man with a face blurred for the cameras. Turbo became an enigma among fans, and Dyrdek refused to give away his co-star's identity. But why?
Witness protection? Contract negotiations? A big zit? Here's the real reason Tony Turbo (aka Blurry) from Fantasy Factory was, well, always blurred.
Rob Dyrdek loves giving everyone a hard time
One of the allures of Rob Dyrdek's Fantasy Factory was watching the eponymous pro boarder razz his employees — something he continues to do with Chanel West Coast on Ridiculousness. When he's not making fun of his amateur skateboarding secretary, Dyrdek's other target is Tony Turbo. Viewers get a good look at Chanel West Coast, so why is the maintenance man's face always blurred? 
As it turns out, the answer is quite simple: Dyrdek just loves messing with him. "He is someone that works for me that just wants to be on TV so bad. He is constantly interjecting his way into scenes," the MTV star dished to Paper. "It just led all the way to this. It ultimately led to him just being blurred. He likes it. I offered Turbo to be unblurred forever if he would lick Kenny, the test dummy, from his crack to his belly button. But he wouldn't do it."
Turbo isn't the only celeb on the show that the Fantasy Factory boss has blurred in the past. In one particular episode of the MTV series, Dyrdek went completely crazy as the censorship czar. "It's like this incredible power ... I can blur anyone," he boasts as he waved his hands in front of his dog, then in front of his secretary.
At the end of the day, we're assuming Turbo doesn't mind, considering @Turbo_akaBlurry is his Twitter handle.
Rob Dyrdek just wants what's best for Chanel West Coast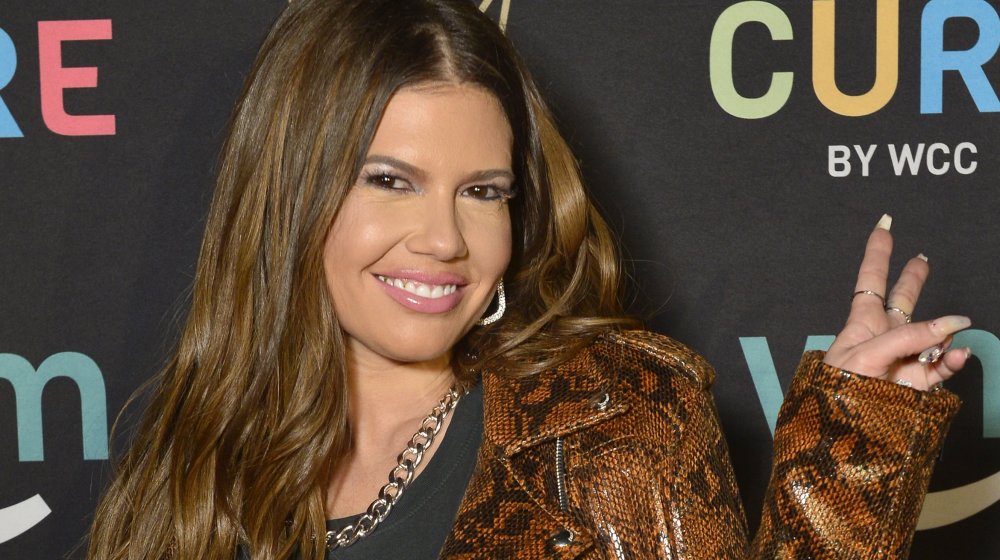 Jerod Harris/Getty Images
Now that he's a married man and father, Rob Dyrdek seems to have calmed down and relaxed his pranking ways. Once in a while, he's also revealed a softer side on Rob Dyrdek's Fantasy Factory.
Dyrdek's chivalrous nature came to light during one episode involving a particular rumor that was spreading in the office. "We are all friends here down at the Fantasy Factory," he says. "There have been certain times where Blurry has gone out on the limb and made out with some girls. One of them just happened to be our beautiful rapping receptionist ... Chanel [West Coast]." After egging both the "Anchors" singer and Tony Turbo, Dyrdek finally gets the confirmation he's after. Addressing the cameras, Dyrdek quips, "That'll give you a clear indication of why our good friend Turbo has been blurred. It's a safety issue for America's female population."
While that scene was just another case of Dyrdek's razzing, he really does care for West Coast. In fact, he's one of the reasons she's famous today. Speaking to Medium about how their relationship came to be, Dyrdek revealed, "She had ... on Myspace, talked to my cousins and they were like, 'She's so dumb, she thinks she's a rapper.' And then when I met her, I was like, 'She doesn't just think it, she really believes it, and she's actually good at it.'"