The Truth About Chanel West Coast And Steelo Brim's Relationship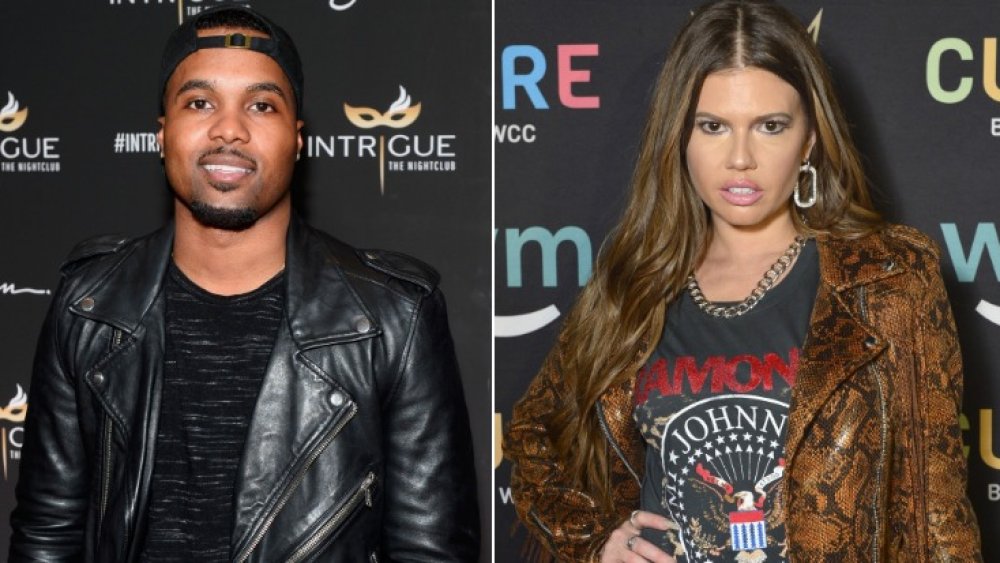 Bryan Steffy & Jerod Harris
Is there anything better than watching Sterling "Steelo" Brim and Chanel "West Coast" Dudley laugh their heads off on Ridiculousness? The two seriously have the greatest vibe and have given off contagious energy since the show's premiere in 2011. And considering how perfect they are as hosts on MTV, it's understandable some fans are wondering whether they're dating or have ever dated.
But first, let's rewind. Chanel West Coast has been linked to a few different famous men in her past. From April 2014 to July 2017, Chanel dated Scottish rapper Liam Horne, per Life & Style. Following her split from Horne, Chanel was linked to musician Solo Lucci, but their love affair was brief, supposedly lasting from July to October 2017, the outlet noted. Chanel has even been linked to Rob Dyrdek because they have such great on-screen chemistry. However, Dyrdek has been married to model Bryiana Flores since 2015, according to Life & Style.
Meanwhile, Steelo Brim is supposedly romancing fashion house owner Conna Walker, as his posts on Instagram suggest. "Such much love in one place. My surprise 30th bday party. I was genuinely surprised," he captioned a post from June 2018. "My baby @connawalker did an amazing job of hiding this from me and me brought a huge smile to my face knowing so many people care about little ole me."
So with little evidence of a dating history between Chanel and Steelo, what's the true nature of their relationship? 
Steelo Brim has Chanel West Coast's back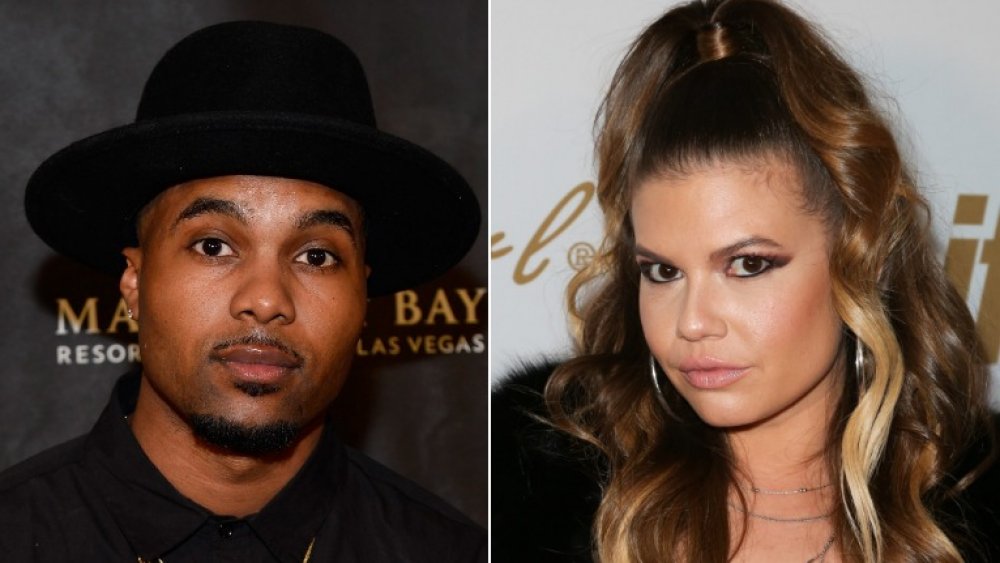 Bryan Steffy, Paul Archuleta/Getty Images
In a 2015 radio interview with Hot 97's Laura Stylez, Steelo Brim totally had Chanel West Coast's back even though the bubbly MTV host wasn't there. The cute moment went down when Stylez was jokingly talking about the MTV show Ridiculousness and said of Chanel, "How the f**k did this girl get this job? The best job ever?" Steelo was quick to shut the dig down shut that down, quipping, "You wanted the job. That was the hatin' you brought." Stylez laughed and said, "Of course!"
Later in the interview, when the host asked about the time Chanel allegedly got kicked out of Coachella, as TMZ reported, Steelo laughed and said, "That's my little sister." But the television personality's biggest defense came when Stylez dared make fun of Chanel's rap career, asking him if he ever "checked" her on it. He snapped back, "You know who checked her? Lil Wayne, cuz he signed her. He gave her that check... she's on Young Money." Dang! You go, Steelo! No one's coming for Chanel when he's around.
So even if Steelo and Chanel never dated, it's clear he's a great ally and friend to Chanel.
Steelo Brim values love above all else
Bryan Steffy/Getty Images
As we noted above, Steelo Brim has reportedly dated fashion designer Conna Walker for at least a few years. The rising mogul confirmed this tidbit in a May 2019 interview with the Evening Standard, and it was revealed Steelo first approached her "through social media." However, it's not clear whether the two are together as of this writing.
Although we're not sure where the couple stands now, it's apparent Steelo is a guy who gravitates toward relationships. "I'm a very loving person," he told Edge Magazine in 2012 (via MTV). "My parents have been married for 31 years, so I do value loyalty and genuine love."
The TV star also revealed his secret for attracting romance, telling Edge, "I just work hard every day to try to get things that they like, you know, so that they can be with me," he says.
Yep, it sounds like Steelo loves his friends and the special women in his life.