Why Keshia Knight Pulliam Turned Down Real Housewives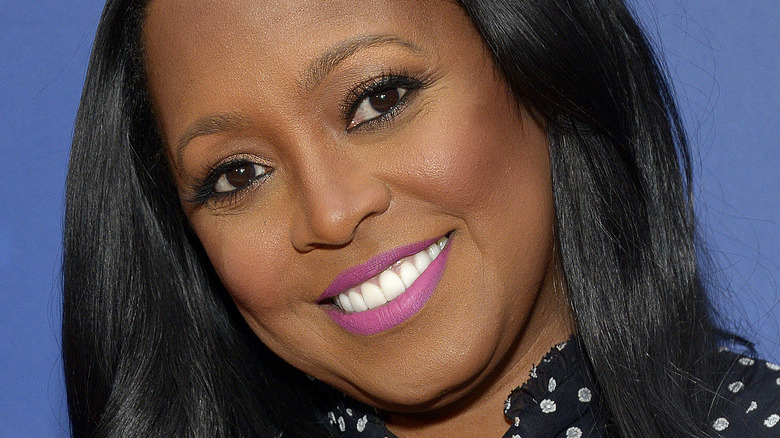 Michael Tullberg/Getty Images
Keisha Knight Pulliam has been deemed as one of the greatest child stars of all time, as she's best known for playing the adorable Rudy Huxtable on "The Cosby Show," one of only two American shows to top the Nielsen ratings for five consecutive seasons, winning six Emmy awards out of its 29 total nominations. Making entertainment history, she also became the youngest person ever to be nominated for an Emmy at the age of 6, according to USA Today. 
Proving her mark on the industry and fans' hearts decades after "The Cosby Show" ended in 1992, Pulliam ranked No. 19 among Hollywood's elite, like Drew Barrymore at No. 5, and "Sex and the City" star Sarah Jessica Parker, who came in at No. 39 on VH1's list of the "100 Greatest Kid Stars," released in 2007. From being a child star throughout her formative years to becoming a new mom herself, Pulliam's now more careful about the characters she chooses to play and takes the intent of her roles more seriously, according to Entertainment Tonight. The actor has even turned down multiple offers to turn her career to reality television and become a full-time housewife.
Why Keisha Knight Pulliam wants to stay a real-life 'housewife'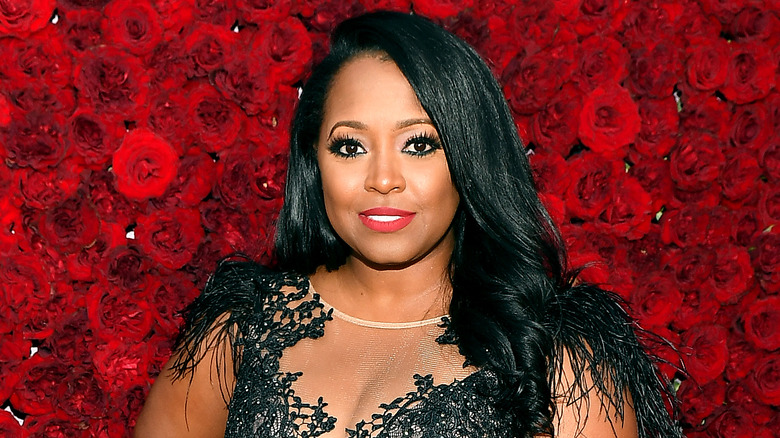 Paras Griffin/Getty Images
In 2020, the multi-talented Keisha Knight Pulliam told Entertainment Tonight in an exclusive, on-camera interview that she has been asked to be a reality television personality, but explained that, at this point in her life, "it's not her ministry." She said "The Real Housewives of Atlanta" reality TV series on Bravo has reached out to her with an offer to join the show, but Pulliam said she turned the opportunity down not just once, but multiple times. The child star and "The Cosby Show" actor explained that she did not want to join the dramatic reality series because "it's just not the right fit for her," largely for one specific reason. 
In September 2021, Pulliam married fellow actor Brad James. Three years prior, she finalized her divorce with former NFL player Ed Hartwell, with whom she shares a daughter, according to Page Six. Because her main priority — and the actor's entire world — remains her daughter Ella, Pulliam wants to make it clear that the only "housewife" title she wants is that of real-life housewife. And we can gather a few reasons as to why the child star wishes to stay clear of reality TV for now.
Why Keshia Knight Pulliam has stayed clear of reality TV and the RHOA
Paras Griffin/Getty Images
Rumors first started flying that "House of Payne" actor Keisha Knight Pulliam was turning to reality TV and might be joining "The Real Housewives of Atlanta" alongside celebrities like NeNe Leakes and Kim Zolciak in 2012, but that didn't sit well with her. The former "The Cosby Show" star tried shutting down lies on Twitter and defending her mostly drama-free career by telling fans, "I am NOT joining the cast of RHOA this season... Next season or any season. I honestly don't know where this rumor is coming from!" She further asked her fans to share that she wasn't interested in joining Bravo's series and, according to the Atlanta Black Star, it was fueled by additional speculation that she was spotted filming with the cast. 
At this time in her life, it's clear the actor wants nothing to do with the housewives or the bad reputation that can come from being associated with reality television, telling Entertainment Tonight, "it's a good fit for them, but not for me." In fact, since becoming a mom, she's notoriously picky about the roles she takes on, saying she has a passion for when her character can represent diversity and inclusivity because she knows how important it is for young children to see a reflection of themselves on-screen after being a child star herself.