Michele Tafoya Has A Surprising New Job After Leaving NBC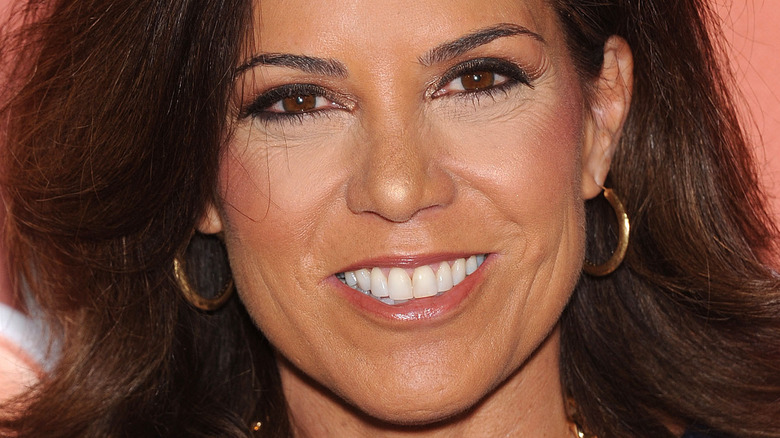 DFree/Shutterstock
Michele Tafoya made the somewhat surprising decision to leave behind her prestigious gig as NBC's sidelines reporter behind, marking her final Super Bowl as a sportscaster for NBC on February 13. 
Tafoya first landed her gig on the network all the way back in 2011 and was a regular on the network's "Sunday Night Football" coverage from 2017, which came after an already impressive career in the sports journalism world. Before that, she appeared on several other big time shows in the football world, including ESPN's "NFL Monday Night Football" from 2005 until 2008 and CBS's "The NFL on CBS" in the late 1990s.
But all those loving seeing the star explaining the latest goings-on in the football world will have to get used to sports coverage without her, as Tafoya has announced a brand new venture that's very much away from the sports field. "I got to a point in my life where I wanted to try other things, and there are some things that are really important to me," Tafoya told The Athletic one day after the 2022 Super Bowl.
But what exactly is her unexpected next career move?
Michele Tafoya the politician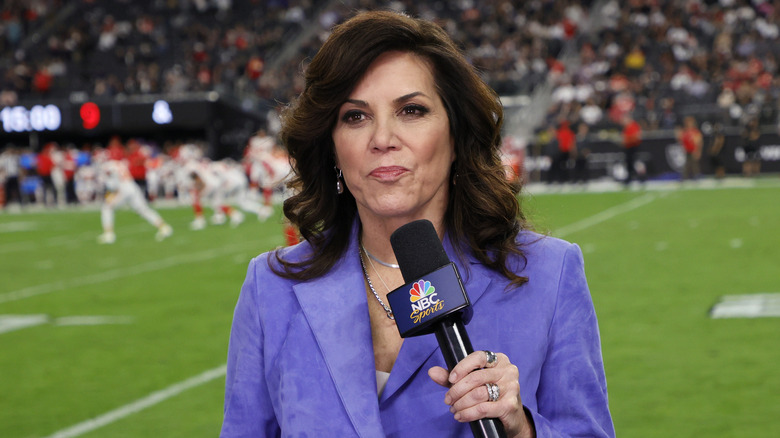 Ethan Miller/Getty Images
Say hello to seeing Michele Tafoya away from sports arenas across the country and instead in the political arena instead. 
Tafoya revealed that she'll be waving bye bye to her NBC sportcasting role to instead co-chair the campaign of political helpful Kendall Qualls, the Republican candidate running for governor of Minnesota. She explained she wanted to take on something more "important," telling The Athletic, "This is not to say that sports isn't an important field, that my job isn't an important job. But in my position, I was not as free to be as vocal about world events that I'm concerned about."
The star also made it clear it was her decision to leave NBC, noting, "It's not because I was told to shut up. I want to be very clear about that. But look, if you're on a show like 'Sunday Night Football,' which is the No. 1 show in prime time for 11 straight years, unprecedented, the last thing they want to do is invite controversy."
Tafoya explained, as part of her new role, she will make appearances on shows that tackle issues relating to politics and social problems and will also attend the CPAC convention, taking place the same month as her announcement.
As for her final moments on the field, per Deadline, Tafoya signed off when NBC's Al Michaels told her on February 13, "We love you — you've been so much fun," while she blew one last kiss to the camera.