The Truth About Lamar Odom Cheating On His SATs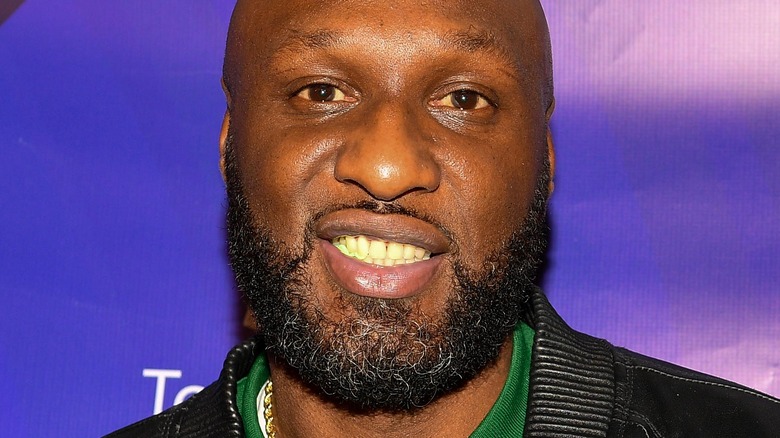 Allen Berezovsky/Getty Images
News broke in 2019 that Lori Loughlin and Mossimo Giannulli paid $500,000 to get their children into the University of Southern California, per The New York Times. The college admissions scandal, dubbed Operation Varsity Blues, involved multiple other celebrity and influential stars and their children — including actors Felicity Huffman and William H. Macy.
With the scandal eventually unveiled, at the center of it all was "admissions consultant" Rick Singer. Using his "side door" policy — which encompassed bribing top universities with fake athletic profiles — parents would pay Singer to make their child an athletic recruit, for a sport they either didn't play or were unqualified for, to get them into prestigious schools. Those universities were not only elite but incredibly exclusive to most of the population — making them sought after by celebrities and their children.
When Operation Varsity Blues came to light, people were shocked, upset, and angry that admission spots were taken away from deserving students. Former NBA star Lamar Odom, who was involved in a separate admissions incident, even chimed in — letting everyone know just how pervasive these scandals are.
Lamar Odom was admitted to college through false test scores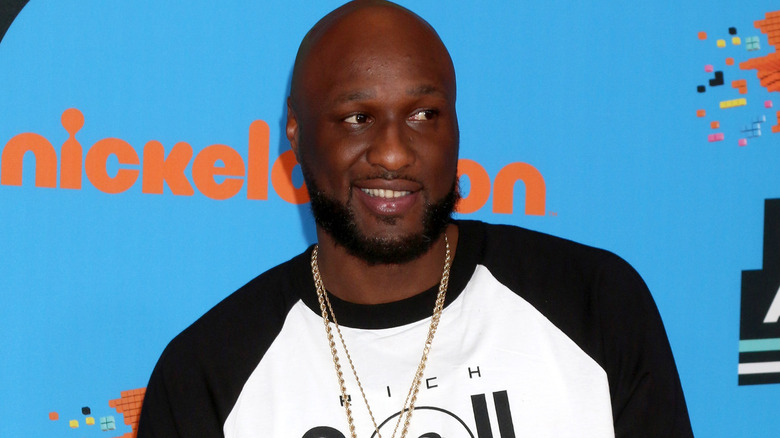 Kathy Hutchins/Shutterstock
In Lamar Odom's memoir "Darkness to Light," Odom reveals he too was a part of a college bribery scam back in the day. "There was a time in high school where they just kind of swept it under the rug when I failed something. I failed, like, four classes my freshman year," Odom explained, per Us Weekly. But because he was a talented, nice kid, teachers and administrators cut him some slack. Yet, it wasn't just his classes that were altered to look better. In fact, Odom revealed someone else took the SATs for him.
"I think I was betrayed by the adults who kind of just put me in that position because I didn't even try. I think if I would have tried, I would have done all right on the test. To just not give me a chance almost called me dumb," he said. With Odom's SAT scores being suspiciously high, it signaled a "red flag" with the NCAA — leaving him to sit out his first year of college basketball.
Interestingly enough, while Odom was initially pegged to play basketball at the University of Las Vegas, a bombshell report from Sports Illustrated (via the Los Angeles Times) also called his ACT scores into question. And though he was a top prospect for the college, he was ultimately given his future endeavors. Odom, however, would bounce back — playing ball for the University of Rhode Island.
Odom says parents took 'the wrong route' in college admissions scandal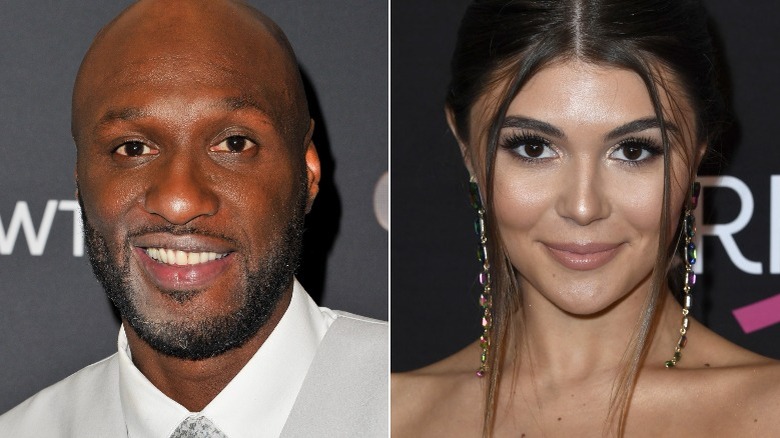 Allen Berezovsky & Frazer Harrison/Getty
Based partially on his own experience, Lamar Odom revealed what he thinks about Operation Varsity Blues. While Odom was a part of the college bribery ring himself, he told Us Weekly the parents must have "taken the wrong route" in getting their children into school. In an interview with Graham Bensinger, Odom said looking back on the experience in his own life, it felt like a "slap in the face" — but at the time he didn't see it.
And for many involved in the recent college admissions scandal, it felt like that, too. Back in 2020, Olivia Jade Giannulli broke her silence on her part in the scandal, after her parents Lori Loughlin and Mossimo Giannulli spent $500,000 to get her and her sister into the University of Southern California. "I didn't really 100 percent understand what just had happened," she explained on "Red Table Talk" (via The New York Times). "Because there was a lot that, when I was applying, I was not fully aware of what was going on."
"I was definitely confused when this all came out," she continued. Yet, since the scandal, it appears everyone is working to move beyond it. In October 2021, Loughlin paid $500,000 in college tuition for two students — seemingly owning up and looking back on her mistake, just like Odom has.