Angelina Jolie Reveals Family Is Still 'Healing' After Brad Pitt Divorce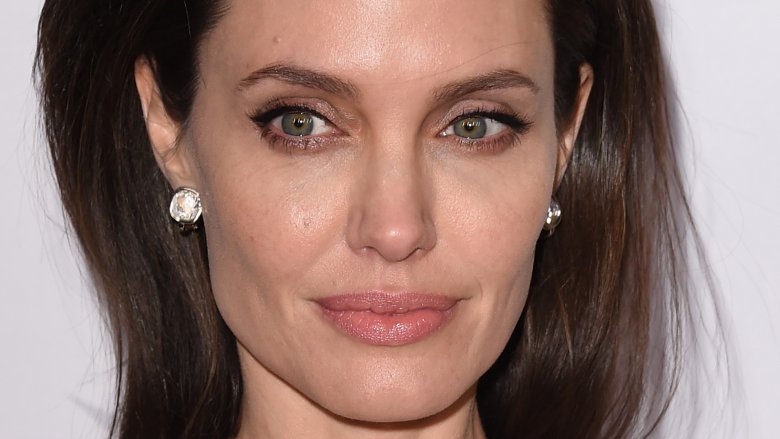 Getty Images
Moving on after splitting from husband Brad Pitt hasn't exactly been easy for the Maleficent star.
In an interview with Vanity Fair, Angelina Jolie opened up about life post-Pitt and revealed that it's been jam-packed—from morning to night, partially because she's now caring for her six children practically on her own. And, of course, the whole family, who recently moved house, had to take time to heal.
"It's just been the hardest time, and we're just kind of coming up for air. [This house] is a big jump forward for us, and we're all trying to do our best to heal our family," the 42-year-old said.
Telling the magazine that "things got bad" with Pitt after her film First They Killed My Father went into post-production, Jolie later retracted her choice of words, saying, "I didn't want to use that word. . . . Things became 'difficult.'"
But Jolie wants people to know that her lifestyle with Pitt wasn't negative. "That was not the problem. That is and will remain one of the wonderful opportunities we are able to give our children," she said. "They're six very strong-minded, thoughtful, worldly individuals. I'm very proud of them."
Speaking of her children, Jolie, who revealed a recent Bell's Palsy diagnosis, added, "They've been very brave. They were very brave."
She continued, "We're all just healing from the events that led to the filing . . . They're not healing from divorce. They're healing from some . . . from life, from things in life."
From her interview, it's clear that Jolie and Pitt want only the best for her kids, even if their separation may make things difficult. "We care for each other and care about our family, and we are both working towards the same goal," she said, admitting that she hides her tears from her children to avoid causing them any worry.
"They need to know that everything's going to be all right even when you're not sure it is," she explained.
Jolie filed for divorce from Pitt in September 2016 after Pitt's infamous on-flight argument with their son Maddox, which prompted an FBI investigation. They'd previously been together since 2004, getting married ten years later.
Want more details about Brangelina's failed relationship? Here's the real reason why Jolie and Pitt got a divorce.