Legal Expert Weighs In On Brad Pitt's Chances Of Winning His New Lawsuit Against Angelina Jolie - Exclusive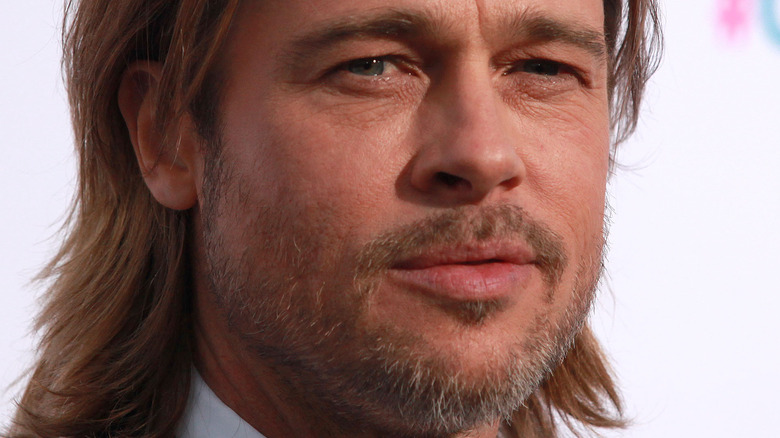 DFree/Shutterstock
Things appear to have gotten pretty contentious between Brad Pitt and Angelina Jolie. As celebrity news fans will probably already know, Pitt hit out at his former wife in a lawsuit in February, suing the mother of his children over a sale involving their French estate.
Pitt is unhappy that his "Mr. and Mrs. Smith" co-star sold their joint stake in the property, named Château Miraval, to Russian businessman Yuri Shefler, according to Page Six. The property is actually where the once golden couple of Hollywood got married back in 2014 and legal documents alleged that both had an understanding that they wouldn't sell it without the other's consent.
Pitt claimed in the papers that he has "poured money and sweat equity" into the property, which boats a very impressive winery, per Sky News. The documents claimed the actor had made it "into a multimillion-dollar international success story and one of the world's most highly regarded producers of rosé wine," with Jolie's decision to sell up causing him "gratuitous harm."
It's thought the couple bought the property for around $25.7 million, with Daily Mail reporting back in 2011 that Pitt in particular had put a lot of work into it as they made big renovations. Amongst the reported A-List upgrades? Hot tubs, a spa, a new gym, and an even bigger wine cellar than it already boasted.
But what are Pitt's actual chances of winning his lawsuit against his ex?
Pitt's paper trail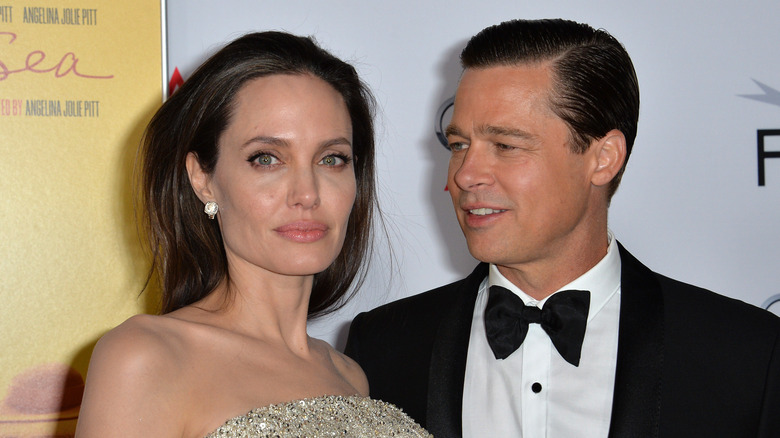 Jaguar PS/Shutterstock
While no one wins when things get litigious between parents, Nicki Swift spoke to Holly Davis, the founding partner of Austin-based law firm Kirker Davis LLP, about the chances of Brad Pitt coming out on top while taking Angelina Jolie to court.
Davis explained Pitt will need to produce "a paper trail leading directly from the prohibition against selling the interest" which proves Jolie didn't have his consent, noting, "In these types of cases there cannot typically be a sale of a person's interest in a marital asset without Court approval or the approval by the other party."
She explained that Pitt "can sue for damages," but it "will have to be determined whether or not [his] consent was somehow either perceived to be obtained, or partially obtained" by Jolie. "Because these transactions require the contracts and sale to be in writing, and because an Order prohibiting the sale of each other's interest is likely in writing, this will be a case based on the objectively verifiable evidence."
Pitt stands a chance of winning the case — which does not affect their ongoing custody battle as they hash out the terms of their divorce — if he "can show that this was an underhanded or fraudulent deal," Davis added.
Jolie made it clear she wanted to sell shares in the French property to a third party in July 2021, while Pitt opened up to Wine Spectator in 2014 about how much he loved producing wine there.