Fans Are Loving Sharon Stone's Tender Updates On Her Mother's Health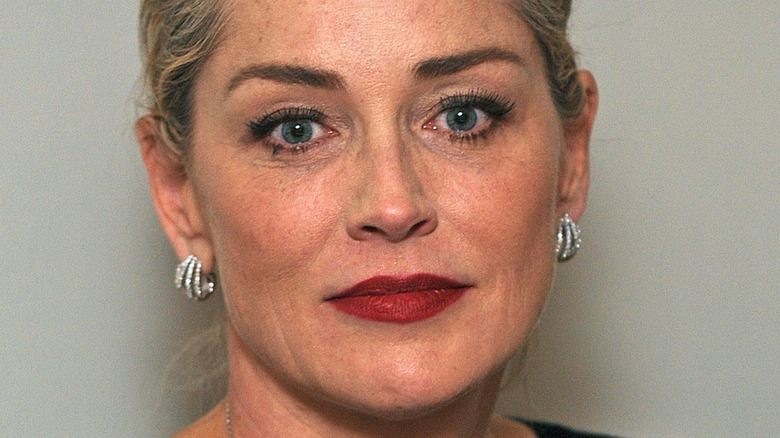 DELBO ANDREA/Shutterstock
Sharon Stone had a tragic late 2021. After sharing last August that her nephew and godson, River Stone, died after suffering total organ failure, the acting icon revealed in a November 2021 Instagram post that her mother, Dorothy Marie Stone, had an "acute stroke" earlier that day. Asking followers to "say a prayer" for her ailing mom, Stone received a torrent of supportive comments from fans and celebs such as Andie MacDowell and legendary comedic actor Leslie Jordan. 
Strokes are a topic Stone is unfortunately too familiar with. The "Basic Instinct" star experienced one herself in 2001, later telling Variety, "I had a 1% chance of living by the time I got surgery — and they wouldn't know for a month if I would live." Additionally, the actor said in explanation of her advocacy for stroke-related causes, "My mother had a stroke. My grandmother had a stroke. I had a massive stroke — and a nine-day brain bleed." Revealing that it took her seven years to fully recuperate from the life-threatening incident, Stone told Variety about her harsh reality returning to work in Hollywood. "People treated me in a way that was brutally unkind," Stone said. "From other women in my own business to the female judge who handled my custody case, I don't think anyone grasps how dangerous a stroke is for women and what it takes to recover." 
As far as Stone's mother goes, it seems her stroke recovery has a positive outlook.
Sharon Stone gets her toughness from her mama
Sharon Stone's family is definitely comprised of some tough women. Following mother Dorothy Marie Stone's November 2021 stroke, Stone shared a February 16 photo on Twitter of her mom in a hospital room chair, lipstick on, wearing a sleek navy blue outfit. "Better every day," read Stone's accompanying caption. Previously, Stone had triumphantly tweeted on February 11 that Dorothy was pulling through, thanking her fans in the process. "Took mom to lunch today. YES, YOUR KINDEST THOUGHTS & PRAYERS DID WORK. 89 years old 5 strokes, heart attack, pace maker. Looking for a boyfriend," Stone cheekily wrote alongside a photo of the two of them laughing (pictured above).
The actor's optimistic and gracious updates on her mom's health have clearly warmed her fans' hearts. One replied to her February 11 update, "She's so tough! She reminds me of my Mammaw SO much. Bless her heart!" Another gushed, "What a fantastic photo of u guys...your mum is just an amazing, inspiring lady..thanks for sharing your joy." 
If Stone is serious about her mom's desire for a companion, one fan facetiously tweeted back, "My dad's 85, single, a bit deaf, but loves to laugh."