Candace Cameron Bure Reveals Whether Bob Saget's Tragic Death Tested Her Faith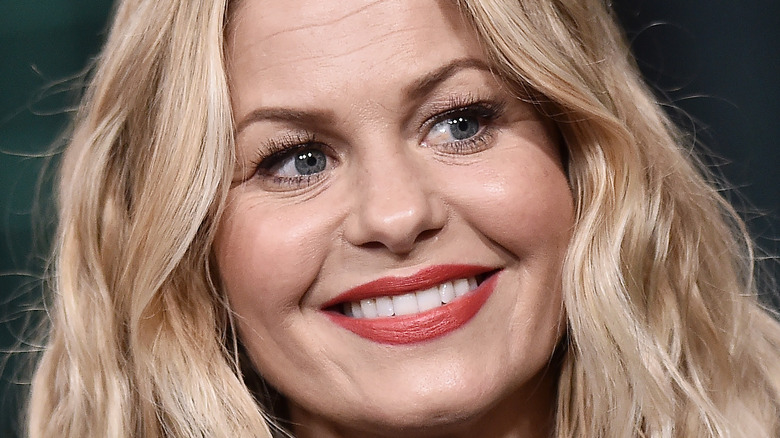 Steven Ferdman/Getty Images
On February 11, an autopsy report revealed that Bob Saget died after fracturing his skull in multiple places, leading to a massive brain bleed, according to The New York Times. Chief medical examiner Dr. Joshua Stephany wrote in the report, "It is most probable that the decedent suffered an unwitnessed fall backwards ..." He was found dead on January 9 in a hotel room bed. The autopsy findings bring clarity to the actor's unexpected death, which devastated fans all over the world. In the wake of his death, colleagues, friends, and loved ones have spoken out to pay tribute.
Candace Cameron Bure remembers her onscreen father from her days on "Full House" with nothing but love and fondness. In a February 3 interview with "Today," the actor opened up about the incredible influence the late Bob Saget had on her life. From the very beginning, Bure says Saget was "warm and inviting" and made her feel "instantly comfortable" around him. As time moved forward and Bure grew up, she and Saget became close friends, and he remained someone she looked up to. "Bob is a remarkable person and I've never had a friendship like the one I've had with him," the "Christmas Under Wraps" star said. She added that his ability to be emotionally vulnerable made her feel "so safe with him." Their close bond has made his death even harder for her. Fortunately, Bure has her faith to lean on when the grief becomes unbearable.
Candace Cameron Bure has 'a lot of questions'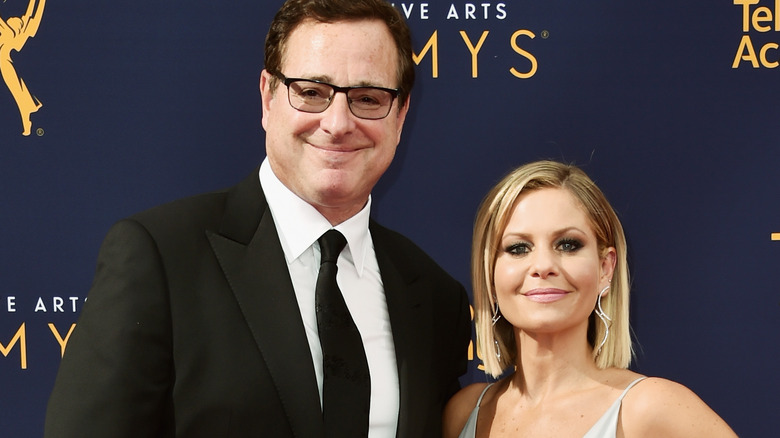 Alberto E. Rodriguez/Getty Images
On February 16, Candace Cameron Bure opened up to Us Weekly about the ways in which Bob Saget's death has impacted her faith. First and foremost, the "Full House" star said, "I don't question my faith." She may not understand why God would claim Saget so soon, but she believes "he doesn't make mistakes" and that "he knows everything that's happening." Bure added that hard times such as these bring her closer to God and makes her love him more. However, she definitely has "a lot of questions" for when she comes "face-to-face with him one day." In the meantime, she'll continue to seek comfort in her faith and belief in a loving God.
The mom of three has been transparent about her belief in God and his role in her life. In a 2014 interview with The Blaze, Bure said her Christian faith is so important to her that it is the "basis of who I am," regularly reading the Bible and referring to its teachings in her day-to-day life. She also said her faith influences every part of her life, including her career choices and the roles she takes on. For starters, she only accepts family-friendly acting roles that she's "comfortable having my children and husband watch." Although she says it's "very difficult to be a Christian in Hollywood," she doesn't fear speaking out about her views and sharing her passion with the world.