Everything We Know About Prince Harry's Latest Legal Battle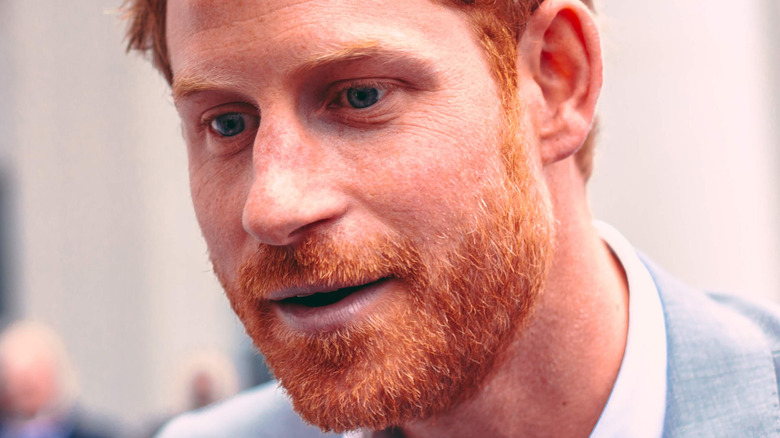 AU Media/Shutterstock
After Prince Harry and Meghan Markle announced they were stepping back from their senior royal roles in January 2020, they lost their right to state-funded protection, according to The Guardian. The Duke and Duchess of Sussex relocated to Canada briefly and later permanently to the U.S., where Harry and Meghan pay for their own private security team. But Harry believes his U.S. detail lacks the necessary intel and operative capacity to effectively protect him, Meghan, and their two children on British soil. He argued this in January when applying for judicial review of the U.K. government's decision to prohibit him from receiving police protection, even though he apparently offered to foot the bill, Daily Mail reported.
Harry argued he continues to face risks, despite his changed status within the family. "Prince Harry inherited a security risk at birth, for life ... While his role within the Institution has changed, his profile as a member of the royal family has not. Nor has the threat to him and his family," his spokesperson said in a January 15 statement shared by journalist Omid Scobie on Twitter.
Without proper security, Harry feels unsafe taking his family to the U.K, an issue that has prevented him from introducing his youngest child, Lilibet, to his family. "The goal for Prince Harry has been simple — to ensure the safety of himself and his family while in the U.K. so his children can know his home country." But the U.K. government hit back with contradicting assertions.
The government denied that Harry offered to pay for his security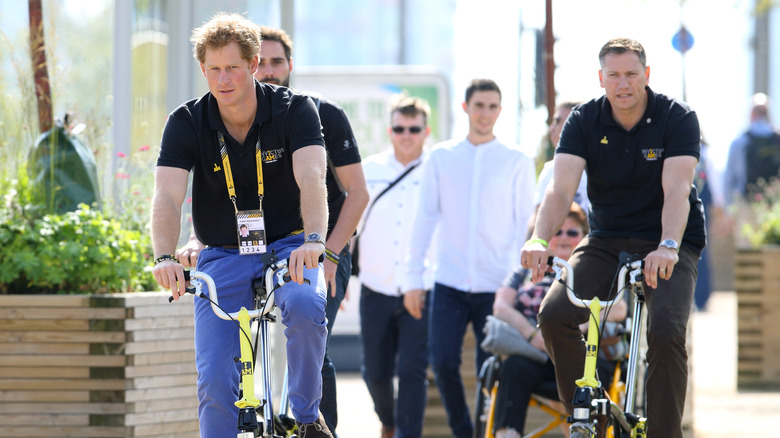 Max Mumby/indigo/Getty Images
Prince Harry's legal challenge of the U.K. government's decision regarding his right to security kicked off February 18 — and lawyers representing the Home Office department denied that Harry offered to cover the costs prior to seeking judicial review, according to Daily Mail. But Harry's proposition is "irrelevant," they argued, as it bears no significance on how the Executive Committee for the Protection of Royalty and Public Figures (Ravec) decides who does and doesn't need security, adding police personnel are not for "personal protective security."
Harry decided to take the government to court after he visited the U.K. for the unveiling of a statue honoring his late mother, Princess Diana, according to The Guardian. The arrangements put in place during his visit to London failed to prevent a horde of photographers from chasing his car, his lawyer Shaheed Fatima QC argued. "This claim is about the fact that the claimant does not feel safe when he is in the U.K. given the security arrangements that were applied to him in June 2021 and will continue to be applied to him if he returns," Fatima said in court, The Guardian reported. 
Alex Bomberg, a security expert, told Newsweek Harry has a good case, as his U.S. team wouldn't be able to protect him abroad. "He needs that level of protection here. He's still a prince of the United Kingdom. He's not a private citizen," he said.