Who Are Gene Hackman's Children?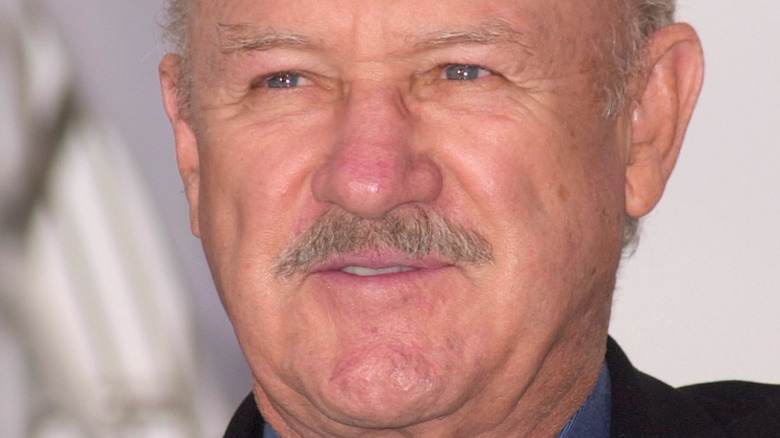 Featureflash Photo Agency/Shutterstock
Gene Hackman is an actor whose name alone holds massive critical acclaim. His memorable performances in "The French Connection" and "Unforgiven" landed him two Academy Awards. Both films, as well as "Bonnie and Clyde," which featured his small breakout role, are considered some of the greatest American films of all time, according to the American Film Institute. Hackman is also known for "Hoosiers," "The Birdcage," "The Royal Tenenbaums," and many more, confirming that his career hit an incredible stride. Despite honing a talent that could grant him endless offers, Hackman retired in 2004.
"The straw that broke the camel's back was actually a stress test that I took in New York," he told Empire. "The doctor advised me that my heart wasn't in the kind of shape that I should be putting it under any stress." So after over 40 years in the business, Hackman walked away without any big announcement. He now enjoys a quiet life with his wife of 30 years, classical pianist Betsy Arakawa.
Hackman and Arakawa have no children together, but the actor became a father in the earlier days of his career with his first wife, Faye Maltese. They tend to stay out of the spotlight, but here is what we know for sure about the family.
Gene Hackman has three children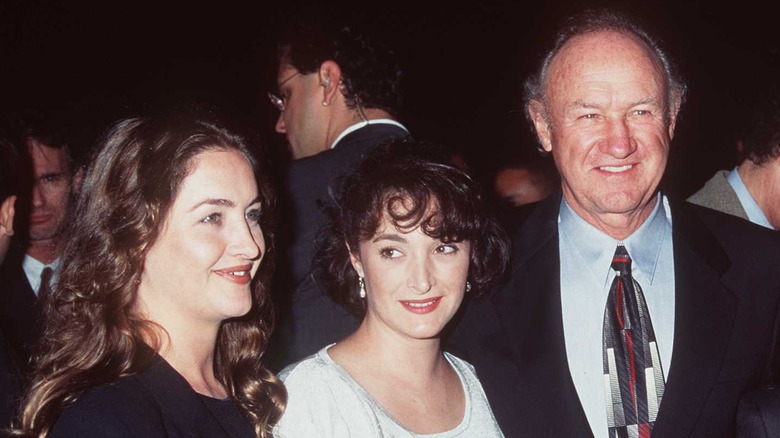 Getty Images/Getty Images
Gene Hackman met Faye Maltese in 1955 while living with fellow struggling actors at the time, Dustin Hoffman and Robert Duvall. Maltese and Hackman married the following year, according to AmoMama, and had three children — Christopher, Elizabeth, and Leslie. Being a busy actor, Hackman was often traveling for large stretches of time, making fatherhood tricky.
"I lost touch with my son in terms of advice early on. Maybe it had to do with being gone so much, doing location films when he was at an age where he needed support and guidance," he admitted to GQ. "It was very tough for me to be gone for three months and then come home and start bossing him around." After 30 years of marriage, Hackman and his wife split up for undisclosed reasons. As the couple divorced, the "French Connection" star met Betsy Arakawa at a gym in California. 
The pianist from Hawaii was 30 years younger than Hackman, but after seven years of dating, they tied the knot in 1991, per Married Biography. They are still together after three decades, enjoying Hackman's stress-free retirement. It appears that stepping away from acting has also brought him closer to his family. "He wishes he'd been around more for his children," a source told Closer Weekly. "But now he's close with them and their kids." Since his children have stayed out of the public eye, it is unknown how many grandchildren the legendary actor has.
Gene Hackman had issues with his own father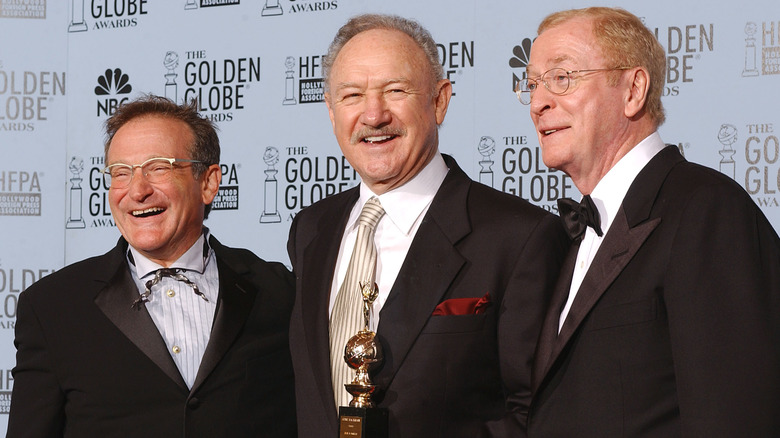 Frank Micelotta Archive/Getty Images
The distance that Gene Hackman reflected on concerning the relationship with his children as they were growing up could very well stem from his experience with his own father. He was a newspaper press operator and, according to the Independent, was a firm believer in corporal punishment. "He always went too far, laid it on pretty heavy," Hackman recalled. His father walked out on the family when Hackman was only 13, waving to him from the car as he drove away permanently.
"I hadn't realized how much one small gesture can mean," Hackman said in an interview with GQ. "Maybe that's why I became an actor." He was much closer to his mother, Anna. They would watch James Cagney films at the cinema together and she even hoped to see her son on the big screen someday. Her death in 1962 came before she ever witnessed his success, but he told GQ that of all his films, he would show her "I Never Sang for My Father."
"I thought it was a sensitive picture about family and relationships, and I think she would have been proud and happy to see that," he explained. "You're fortunate sometimes to be able to do something in life that defines who you are and who your parents may have wanted you to be." It is heartwarming to see a Hollywood giant taking time for himself and his family after such an illustrious career.