This Was Miranda Lambert's First Major Purchase After She Made It Big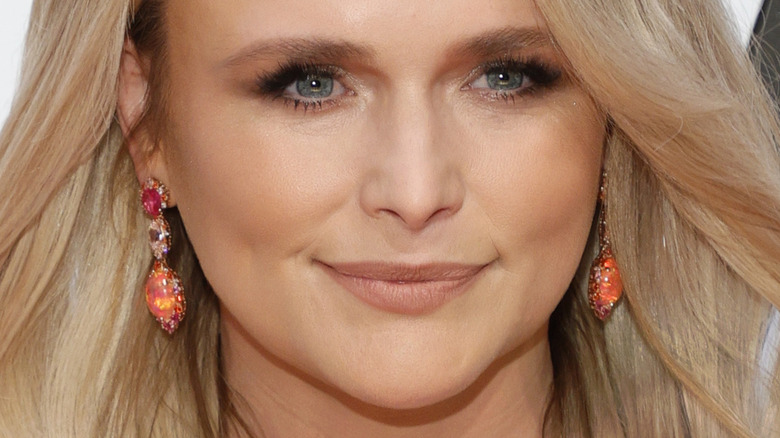 Jason Kempin/Getty Images
Country music sensation Miranda Lambert has created headlines ever since entering the entertainment limelight more than 15 years ago, selling more than seven million records in the United States to date, according to Rolling Stone. She's also known to show up in the spotlight because of her past and current romantic relationships, including her five-year marriage to her ex-husband and country singer Blake Shelton and her recent marriage to Brendan McLoughlin, a former New York City police officer, whom she tied the knot with in 2019.
After releasing a self-made and self-financed debut album in 2001 and then making her first major album, "Kerosene," with a record label in 2005, the "If I Was A Cowboy" singer and songwriter quickly established herself as a rare performer with the talent to appeal to both mainstream country music fans and more alternative crowds, notes Country Universe. Lambert has accumulated a fortune worth an estimated $60 million, according to Celebrity Net Worth, but considering she grew up in Texas around "chickens and pigs," per Country Living, it's no surprise what the singer chose to spend her first major earnings on.
Miranda Lambert spent her first major earnings on a big farm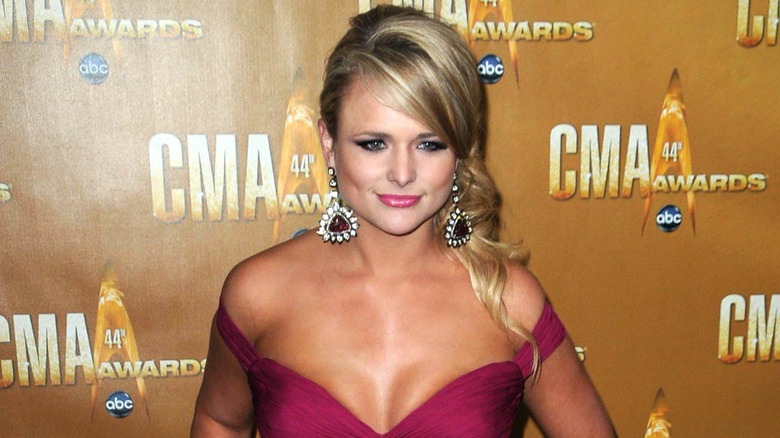 s_bukley/Shutterstock
From growing up "simple" in Texas and having experience living near a lot of animals, Miranda Lambert had a vision for what she wanted to buy after receiving her first big earnings as a singer and performer. As she told Country Living, "The first thing I did when I had some money was buy a farm. I went back to my roots." Although the three-time Grammy-winning artist loves a good performance with all the glitz and the glamor, she wanted to live on a ranch in Oklahoma because "those are the times where I don't have to wear makeup, I don't have to look cute, I can just be who I am," as she told OK! Magazine. Lambert said it was her "paradise in the middle of nowhere" with pigs and donkeys, where she could just be a "regular girl."
And for the artist who ranks No. 3 on country music's most powerful women of all time, per Taste of Country, purchasing a big farm in a rural area with her initial profitable earnings as a rising singer and songwriter was only a matter of when because "buying some land, some animals, and raising chickens" created "independence," according to the Oklahoma Gazette.
Why Miranda Lambert abruptly moved out of Oklahoma and left her first farm
Debby Wong/Shutterstock
Famously changing the words "I live in Oklahoma" to "I got the hell out of Oklahoma" in her hit single "Little Red Wagon" while performing at the 2019 Academy of Country Music Awards, singer and songwriter Miranda Lambert did just that after her highly publicized divorce from ex-husband Blake Shelton in the summer of 2015, according to Fox News. Leaving behind her first major purchase from her initial big paychecks as a successful performer, the "Settling Down" singer abruptly moved out of her ex-husband's home state and left the town of Tishomingo located near their farm "in a state of shock," reports Tulsa World. 
The country superstar still stuck to her true and familiar roots, though, and chose to purchase a $3.4 million rural estate located outside Nashville that houses 400 acres of lush, green farmland, where Lambert still currently resides with her husband of three years, Brendan McLoughlin, cites Taste of Country. Lambert opened up about balancing a fast-paced music career and told OK! Magazine she needs "the farm to balance out all the craziness."