The Truth About Justin Chambers' Wife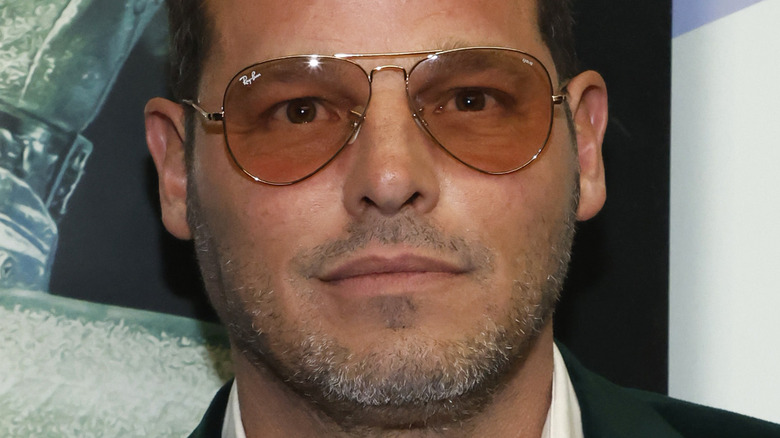 Frazer Harrison/Getty Images
Nobody knows where we might end up, and nobody knows much about Dr. Alex Karev's love life, either. While Justin Chambers was a mainstay on "Grey's Anatomy" for more than a decade, he has been incredibly low-key about his personal life beyond the walls of Grey-Sloan Memorial. When Chambers left the show, he said that he was going to make an extra effort to spend more time with his family.
"There's no good time to say goodbye to a show and character that's defined so much of my life for the past 15 years," Chambers said in a statement at the time of his departure, per Deadline. "For some time now, however, I have hoped to diversify my acting roles and career choices. And, as I turn 50 and am blessed with my remarkable, supportive wife and five wonderful children, now is that time."
On the show, fans bore witness to Dr. Karev's massive transformation from straight-up jerk to one of the most passionate pediatric surgeons in the "Grey's" universe. Viewers were with him through both of his marriages, too, first to Katherine Heigl's Izzie Stevens, and then to Camilla Luddington's Jo Wilson. But now that Chambers has retired the scalpel, who is he really married to?
Justin Chambers has been married for almost 30 years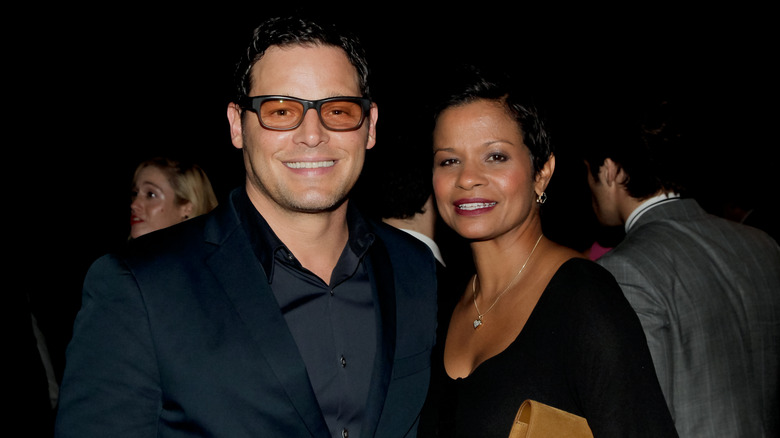 Tibrina Hobson/Getty Images
When Justin Chambers first signed up to star in "Grey's Anatomy," he had already been married for around 12 years and was raising five children. The actor is happily married to former agency booker Keisha, whom he met when he was working as a model for Calvin Klein.
Unlike Justin, Keisha doesn't have social media. Not much is known about her except for the little tidbits that the actor shares. Apparently, that choice was intentional, as they are making the conscious effort to live a life away from the spotlight. "Well, our house is sort of like a nightclub: We've got loud music and chaos and crowds," he told Good Housekeeping in 2007, when asked about his family life. "But really, we're pretty laid-back. Our kids are in a little band, and they like to play video games, and my wife and I do our best to live a low-key, non-Hollywood kind of life."
But it's not like they have much time to be online anyway, considering how they've busy with their five kids: Isabella, twins Maya and Kaila, Eva, and Jackson. According to the star, a big family wasn't in the cards at first, but he wouldn't have it any other way. "We didn't plan on having such a big family, but after our first daughter, we had twins, so it sort of jumped from one to three right away," he told the outlet. "I myself am a twin, and it's supposed to skip a generation. Or so I thought."
Justin Chambers takes pride in having a strong relationship with wife Keisha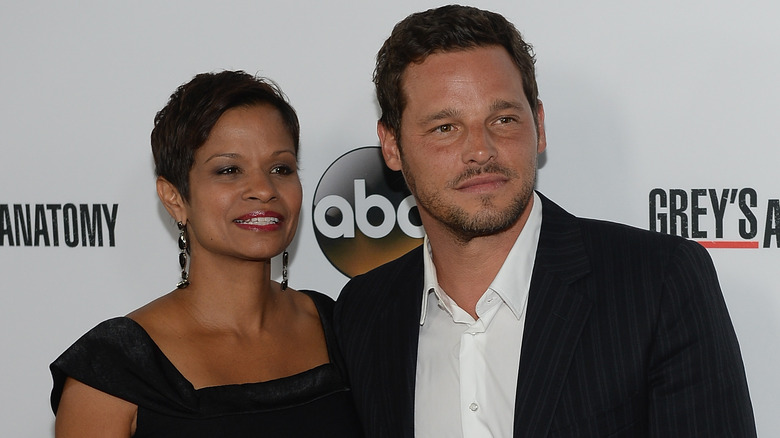 Michael Buckner/Getty Images
Unlike Justin Chambers' relationships on "Grey's Anatomy," which were pretty much up in the air due to their tumultuous nature, his marriage with Keisha remains strong and stable. "We've been together for so long that I really don't know any other way to be. I can remember lying in bed with her years ago and having conversations about our grandparents — and now our grandparents are gone," he shared with Good Housekeeping. "We've gone through that together, and now our parents are getting older and we're going through that together."
And while he admitted that they have their fair share of problems, he's happy that he gets to go through life with Keisha. "Every relationship has its ups and downs, but I'm glad I get to go through the ups and downs with her," he added. "I just feel really fortunate to have found someone who will be my partner on this journey."