Expert Dishes On Meghan Markle's New Royal Status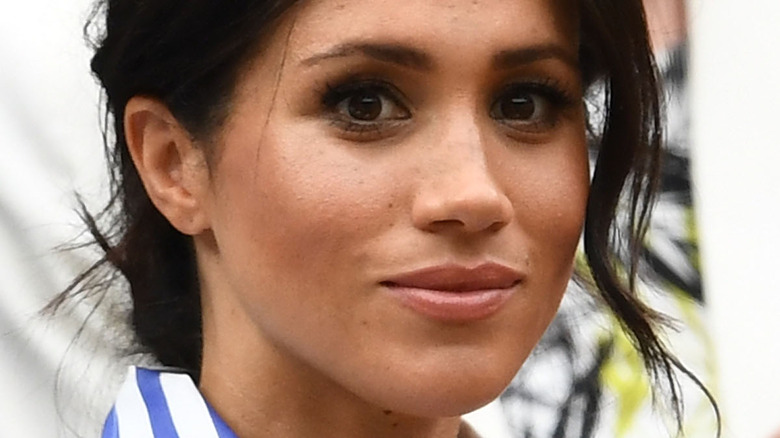 Clive Mason/Getty Images
Ever since Meghan Markle fell in love with Prince Harry, she has managed to rock the royal family much like Harry's mother, Princess Diana, did before her. The Duchess of Sussex has broken one royal rule after another, bucking protocol and refusing to pose for the cameras on the steps of St. Mary's Hospital like so many royal women who have given birth before her. She has even donned black nail polish and countless outfits that have scandalized the royals. But those moments don't even come close to every bombshell that Harry and Meghan revealed during their tell-all interview with Oprah Winfrey in March 2021. 
Meghan let the world know that the palace's human resource department could use a little work after she sought help for her mental health issues. "I said that I needed to go somewhere to get help and said that I've never felt this way before, and I need to go somewhere. And I was told that I couldn't, that it wouldn't be good for the institution," Meghan told Oprah, according to Town & Country.
While there are just as many people who love Meghan for her candor as there are those who don't, the Duchess of Sussex's new royal status has fans raising their eyebrows once again. And no, this has nothing to do with Meghan's title, either.
Meghan Markle's new royal status means she's still the most inspirational royal out there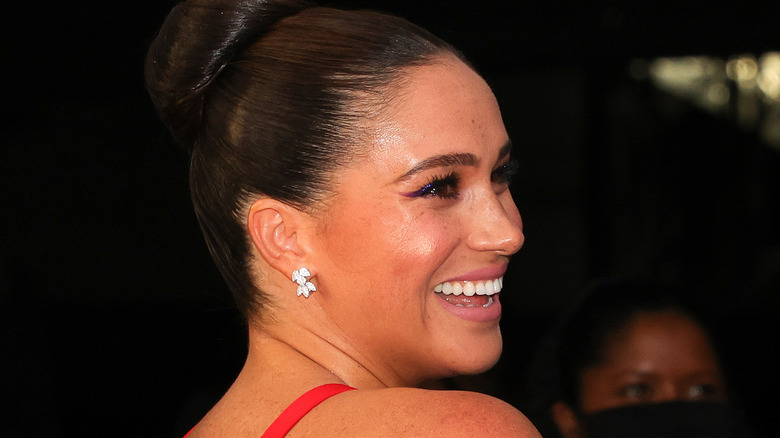 Dia Dipasupil/Getty Images
According to Express, Meghan Markle remains the "most inspirational" member of the British royal family, while Queen Elizabeth II is the "most influential." 
At least that's what lawyer and activist Dr. Shola Mos-Shogbamimu believes. While the Duchess of Sussex has certainly caused a lot of controversy since tying the knot with Prince Harry, as with "Megxit," when they pulled the plug on their working relationship with the royals — it's her attributes and her strong character that a lot of people find admirable. Dr. Mos-Shogbamimu put it this way: "Clearly she got to a point where she was like: 'Forget you all, I deserve better than this.' But most so is the reaction she has been able to generate from people who would not normally talk about these things," adding, "Black and brown women are standing together in solidarity with Meghan because the same things happen to us. It's on a larger scale for Meghan because she's got the global eye amplified to her."
In other words, Meghan knows her self-worth and that's what makes her stands out in a crowd of royals. Now that's inspirational.