What Really Happened Between Vanessa Trump And Leonardo DiCaprio?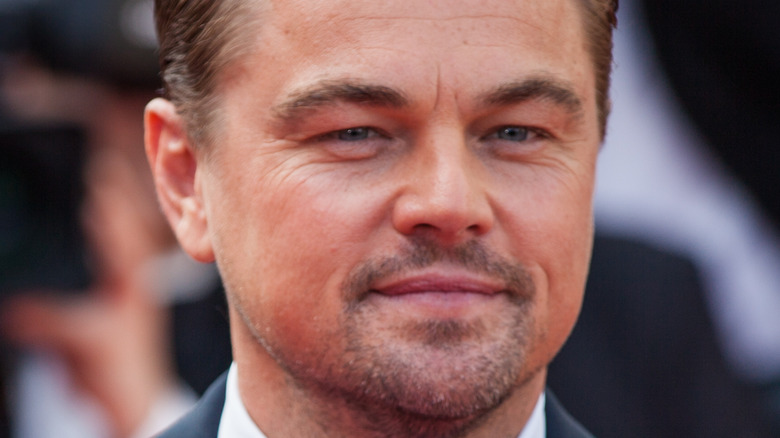 taniavolobueva/Shutterstock
While there's no doubt that Leonardo DiCaprio is one of the biggest names in the entertainment industry, as he's starred in one blockbuster after another over the years, the untold truth about DiCaprio, along with his personal life, gets a lot of attention, too. In fact, there's even a fascinating chart that one Reddit user made suggesting that he's never dated anyone over the age of 25.
If that weren't enough, DiCaprio also has a habit of taking his girlfriends to the same vacation spot year after year: Marlon Brando's private island of Tetiaroa. Apparently the island is so private and so idyllic that DiCaprio even once suggested to former President Barack Obama that he should visit, too. Obama once supposedly said (via Town & Country), "If Leo [DiCaprio] recommends a place, I listen. And if Leo has been able to come here on several different occasions with different girls and not a single photo has come out, that's where I need to go."
Seeing how DiCaprio is the kind of person who is very protective of his personal life, it shouldn't come as a surprise to anyone that he's almost never mentioned one girlfriend in particular, who he apparently dated back in the day and managed to keep it under the radar: Vanessa Trump.
Vanessa Trump and Leonardo DiCaprio might've dated for a hot minute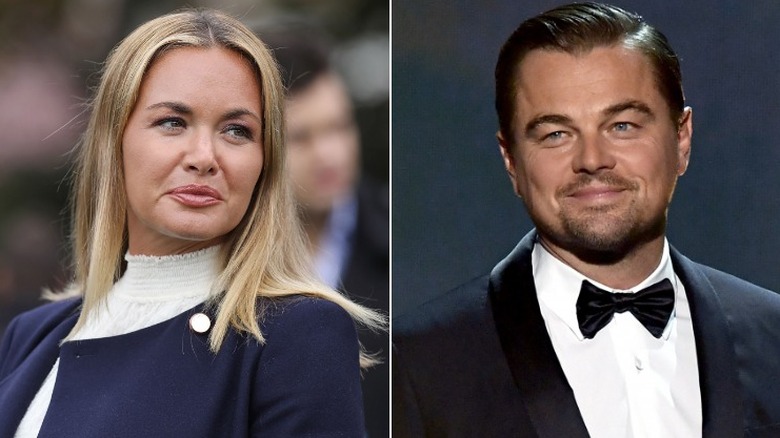 Chip Somodevilla, Kevork Djansezian/Getty Images
It might come as a surprise to many people, but Leonardo DiCaprio — who has dated supermodels like Giselle Bündchen and Camila Morrone — was actually linked to Donald Trump Jr.'s ex-wife Vanessa Trump back in the day. According to New York Magazine, DiCaprio and Vanessa were actually spotted getting a little up-close-and-personal during a premiere party in 1998, but the actor's publicist denied that they were dating at the time. Yet, People even reported that Vanessa used to date a member of a violent street gang before she left him for DiCaprio. 
As many fans know, Vanessa went on to marry Don Jr., but pulled the plug on their marriage back in 2018. While no one really knows exactly what happened between the two, some insiders suggest that she threw in the towel after realizing that it wasn't worth being a part of one of the richest families in the country if her husband was going to be so cheap.
One source claimed to Vanity Fair, "He gives her very little help and has been keeping her on a tight budget. She doesn't live a lavish life and can very rarely pick up a check at dinner." That said, who Vanessa has moved on with since her divorce has really turned a lot of heads — both in Hollywood and in the D.C. political scene, too.
Vanessa Trump apparently moved on from Don Jr. and Leo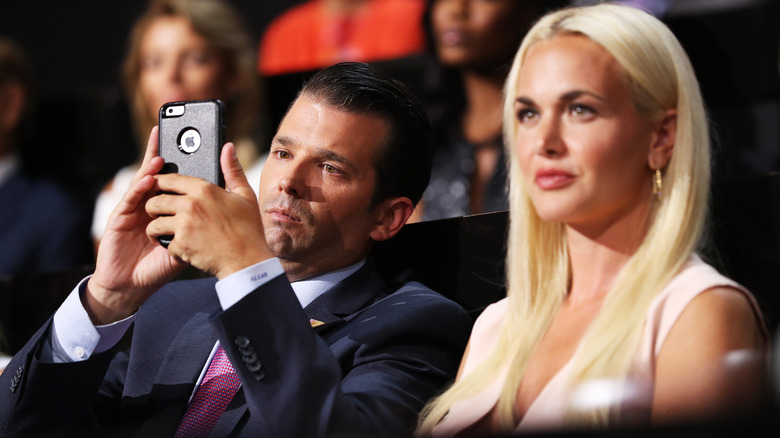 John Moore/Getty Images
According to People, both Vanessa Trump and her sister-in-law Tiffany Trump were reportedly "very close" with secret service agents during Donald Trump's tenure at the White House. A book called "Zero Fail: The Rise and Fall of the Secret Service" by Washington Post reporter Carol Leonnig suggests that Donald Trump Jr.'s ex-wife became "inappropriately — and perhaps dangerously — close" to a secret service agent. That, and Leonnig even wrote that Vanessa had "started dating one of the agents who had been assigned to her family."
That doesn't seem to matter too much to Donald Jr. these days, as he's clearly moved on with his new fiancee, Kimberly Guilfoyle. Coincidentally, Guilfoyle just so happened to be seen heading inside Trump Tower during one particular day back in 2016, along with — yep, you guessed it — Leonardo DiCaprio, according to The Hill. Talk about seven degrees of Trump separation.