Here's Why Dora Madison Isn't On Chicago Fire Anymore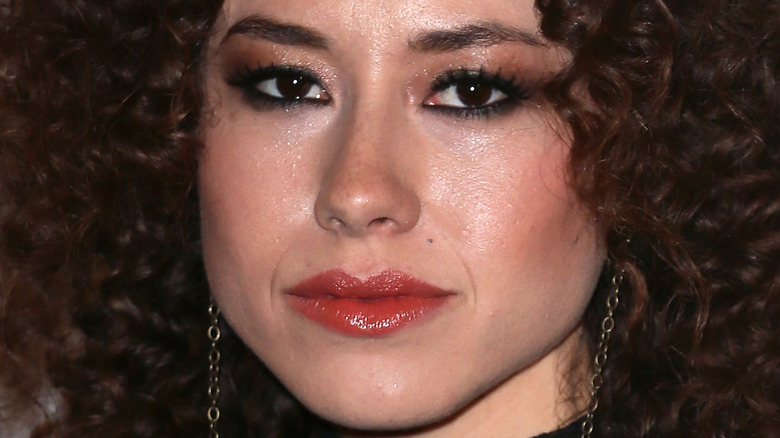 David Livingston/Getty Images
"Chicago Fire" has quite the revolving door when it comes to the castmembers. The series, which is part of the One Chicago movement over at NBC, with actors coming and going all the time.
The "Chicago Fire" fire service has seen a fair bit of turnover since it debuted back in 2012, with stars like Jesse Spencer (Matthew Casey), Steven R. McQueen (Jimmy Borrell), Miranda Rae Mayo (Stella Kidd), Lauren German (Leslie Elizabeth Shay), and Charlie Barnett (Peter Mills) amongst the revolving cast of characters who have come and gone.
Of course, another star who made quite the impact before waving bye bye to the Windy City franchise was actor Dora Madison, who portrayed Jessica "Chili" Chilton in a recurring role for a few episodes of Season 3, before being promoted in April 2015 to a series regular for a slew of episodes in Season 4.
The star initially joined the show as a replacement for Barnett's character, after Peter left the fire station in order to set up a restaurant in North Carolina, but didn't exactly stick around too long herself in the grand scheme of things. So, what really happened here?
Chili's Chicago downfall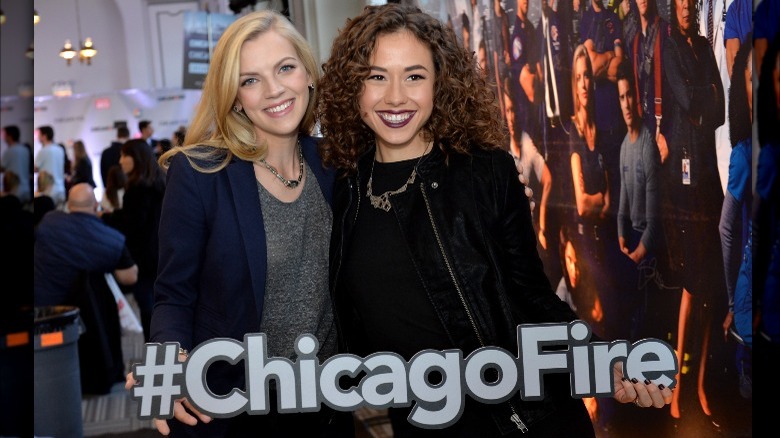 Daniel Boczarski/Getty Images
As "Chicago Fire" fans will know, Dora Madison left the NBC franchise behind in the middle of the fourth season and had some fairly big storylines during her time playing Jessica "Chili" Chilton — including a steamy yet short-lived romance with Steven R. McQueen's Jimmy Borrell. But things began to unravel and Chili struggled with her career in the wake of the death of her sister. She turned to the bottle, ended up treating a patient incorrectly and was fired for drinking on the job.
As for the exact reason why the show's team decided to call time on the character? Well, it was all a case of keeping viewers on their toes! "You can't just save up the big moments and departures and entrances for characters at Episode 1 and Episode 22," "Chicago Fire" showrunner Matt Olmstead, explained to The Hollywood Reporter in April 2016 of Madison's mid-season departure. "It almost conditions the audience to be like, 'OK, we'll tune in for the first episode and tune in for the finale because not much is going to happen in between because the writers are too timid to make any kind of moves.'"
As for Madison, she didn't appear to publicly respond to leaving, but seemed excited to be brought promoted as a Season 4 series regular. "Happy to be apart of @NBCChicagoFire [sic]," she tweeted alongside a duck face selfie back in October 2015, thanking those behind the scenes for "bringing [her] to the team."
Was Chili's departure Dora Madison's choice?
It sounds like Jessica "Chili" Chilton leaving the "Chicago Fire" firehouse wasn't actor Dora Madison's choice. Showrunner Matt Olmstead admitted that it was hard to write the character out of the series while speaking to The Hollywood Reporter, noting that they "liked the actress a lot and she did a great job" in the role. But that doesn't mean the chances of the character returning are high, as he admitted at the time that there were "no plans" for Chili to come back.
It sounds like Madison may potentially be open to the idea of brining Chili back though, as she appears to have nothing but love for the show and its cast and crew. The star reflected on her time on the popular series on Instagram in December 2021 when she shared what she described as a "past life photo dump" full of photos taken on the set.
"I loved playing Chili. She was smart, fun, and ambitious. She was also troubled, traumatized, and struggled with addiction," she captioned the snaps, adding, "Not all heroes wear capes, some wear the weight of the world on their shoulders." Madison then thanked Olmstead "for believing in me and creating such a beautifully layered character."
#BringBackChili, anyone?