Why Jared Kushner's Parents Wanted Him To Break Up With Ivanka Trump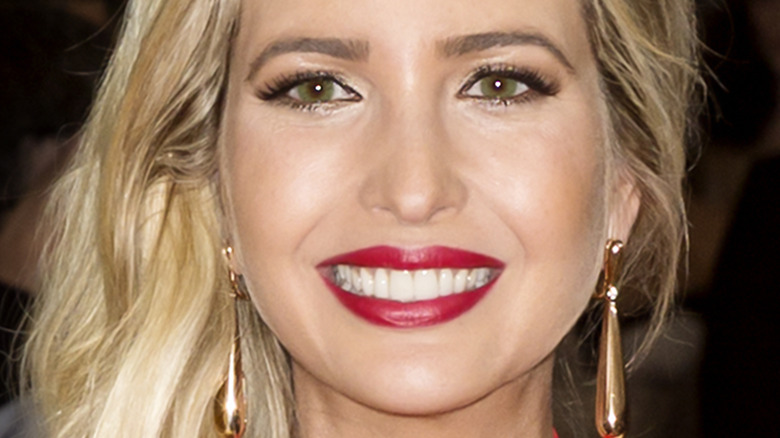 Ovidiu Hrubaru/Shutterstock
For some, it might seem ironic to go on a date set up for you by a business partner and meet your future spouse, but for Jared Kushner and Ivanka Trump — both former White House advisors for the Trump administration — it's what led to their marriage today, according to Insider. The two met in 2007 for what Ivanka thought was mostly work purposes and got engaged one year later. The model-turned-politician confessed to Vogue, "They very innocently set us up thinking that our only interest in one another would be transactional." 
It seemed like a match-made in heaven coming from two prominent political families — Ivanka's father, Donald Trump, ultimately served as the U.S. president from 2016 to 2020, while Kushner's family was among the largest donors to Democratic politicians on the East Coast, per The New Yorker. When the pair married in 2009, (let's not forget that 5.22-carat cushion-cut diamond ring — set by Ivanka Trump Fine Jewelry — that he put on her finger), Kushner quickly became one of the most powerful sons-in-law in the world. But getting to where they are today didn't come without some setbacks from the in-laws.
Why Ivanka Trump and Jared Kushner's marriage almost didn't happen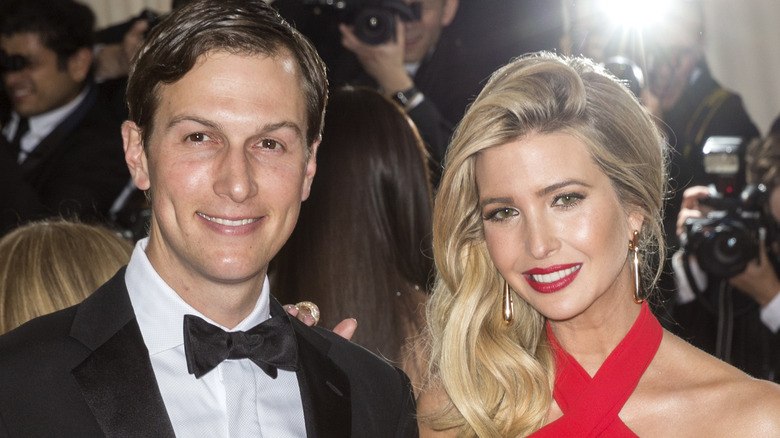 Ovidiu Hrubaru/Shutterstock
Before the couple got engaged in 2008, real-estate developer Jared Kushner and his then-girlfriend Ivanka Trump broke up for a period of time. The New Yorker emphasized that the duo said their "lingering issue was religion," and further explained that their separation was mostly because Kushner's parents "hoped that Jared would marry a Jewish woman." With his parents objecting their compatibility, the relationship was scrapped and "Ivanka, for her part, was hurt that Jared didn't unequivocally take her side against his parents." Three months later, the two rekindled their romance when Rupert Murdoch's then-wife invited the businessman and model to a weekend yacht party without telling the other, according to Business Insider. 
In July 2009, the high-profile couple announced they were engaged after Ivanka completed her conversion to Judaism, ultimately winning over her in-laws' and now-husband's hearts. They wed in October that same year in New Jersey at the Trump National Golf Club ,where nearly 500 guests attended. Per Marie Claire, Ivanka's never one to miss a business opportunity, and wore custom Vera Wang inspired by Grace Kelly with diamond jewelry from her own Ivanka Trump line — the same as her wedding ring.
How does Ivanka Trump's family really feel about Jared Kushner?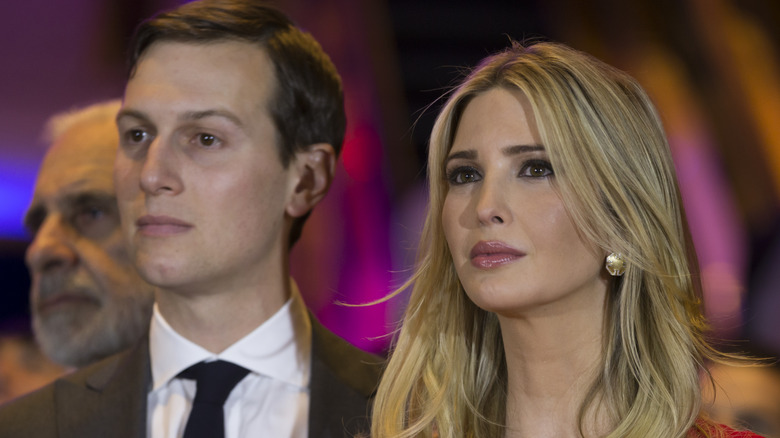 lev radin/Shutterstock
With a celebrity TV host for a dad growing up, Ivanka Trump's dating life was in the spotlight before she married Jared Kushner, who didn't compare to Donald Trump's previous choices for his oldest daughter, according a New York Times article published in 2018.  Per the article, Trump also joked that his daughter "could have had Tom Brady," the NFL quarterback who married model Gisele Bündchen in 2009, and claimed his son-in-law "hasn't been so good" to him.
It's no secret, though, that Kushner and his father-in-law have had to take on some rare challenges, from engaging in peace talks in the Middle East to running Trump's re-election campaign, per Vanity Fair, as Kushner served as Trump's senior advisor during his time at the White House, helping his in-laws and wife run the U.S. on a daily basis for four years until January 2020. Now, Kushner and his wife (who also served as an advisor for the Trump Administration) are looking to get back into real estate and put politics to aside. The pair moved from Washington D.C. to Miami, according to CNN. It comes as Kushner said he wanted to start a "simpler" relationship with his wife's father and his former boss, per The New York Times.