Courteney Cox Confirms What We Suspected All Along About Matthew Perry's On-Set Behavior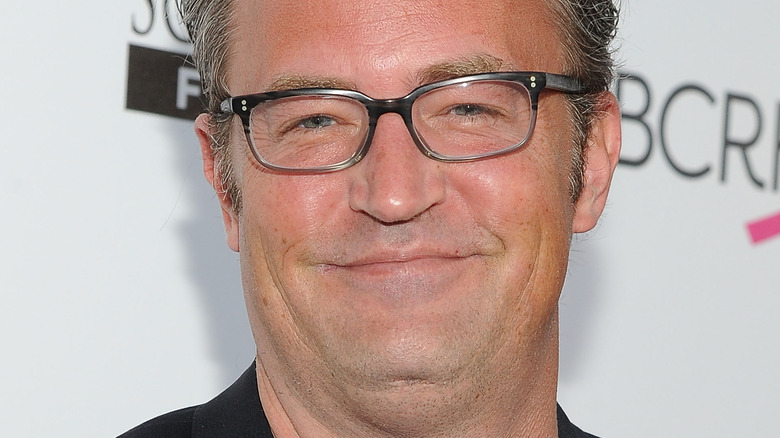 Angela Weiss/Getty Images
Matthew Perry's tragic real life story made even more headlines after "Friends" ended in 2004. It all began with a jet ski accident that started his addiction to painkillers, leading to multiple stints in rehab and a messy personal life that included a porn star alleging that the actor reached out to her for pills. While he has certainly seen better days, Perry plans to set the record straight about his life in a new memoir called "Friends, Lovers and the Big Terrible Things." Perry made the announcement on his Instagram account, posting a photo of his book's cover along with a caption that read, "So much has been written about me in the past. I thought it was time people heard from me. The highs were high, the lows were low. But I have lived to tell the tale, even though at times it looked like I wouldn't."
Despite everything that he's experienced in his past, Perry's 'friends' have always stood by his side, including the real ones that have supported him throughout the years, including his former co-star Courtney Cox, who recently confirmed what fans have suspected all along about Perry's on-set behavior.
Matthew Perry struggled with the pressure to be funny all the time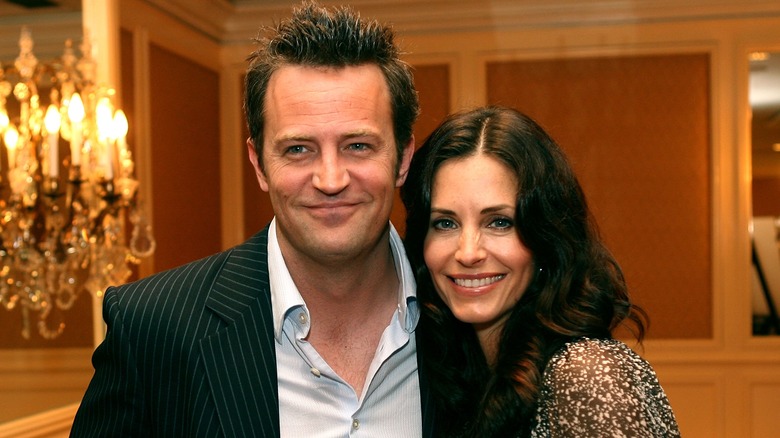 Kevin Winter/Getty Images
As many "Friends" fans can recall, Matthew Perry's character Chandler Bing was the one who always had the best quips and zings on the show, with the kind of one liners that would make audiences erupt with laughter with each passing week. In fact, there was one particular episode called "The One With All of the Resolutions" in which Chandler couldn't make fun of his friends. But according to Perry's co-star Courtney Cox, being funny is something that the actor struggled with offscreen. She told The Times, "That was a lot of pressure he put on himself. That's a lot to think how much he relied on that for his own self-worth. He's just struggled for a while." On a lighter note, she added, "I think he's doing great now."
While there certainly have been a lot of dark secrets of the cast of "Friends" unearthed, one thing is for certain: Chandler and the gang have continued making audiences laugh for more than two decades since the show ended, and will most likely continue to do so for years to come.