Jim Belushi Has A Surprising Career Outside Of Acting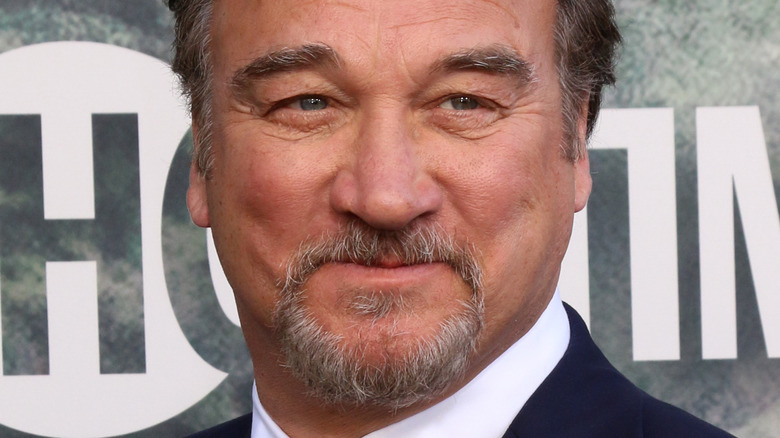 Joe Seer/Shutterstock
Fans of 1990s animated TV shows know the voice of Jim Belushi. Whether he was Phil Palmfeather in "Mighty Ducks," Simon the Monster Hunter in "Aaahh!!! Real Monsters" or covering his brother John's role as Jake in the animated "Blues Brothers" series, Jim's voice is iconic. And this isn't to diminish his live-action roles or shows like "According to Jim" or "Red Heat!" Regardless, Jim has never been a quiet guy, especially around losing brother John so young.
Jim told The Hollywood Reporter of following his big brother's footsteps way back in their "SNL" days, "If it wasn't for John [Belushi], I would be serving dinner tonight at my dad's restaurant." Even decades after losing John to a drug overdose, the actor still talks about it like it happened yesterday. He told the outlet that he was "in the middle of a voice lesson at the Shubert Theatre in Chicago" at the time. He was preparing for "Pirates of Penzance," which had a show that same night. He performed despite the tragic news.
Unlike his late brother, John "never got high or drunk" during his heyday — nor was he much of a partier. But despite such, his career beyond the big screen may surprise you.
Jim Belushi's new life is documented in Growing Belushi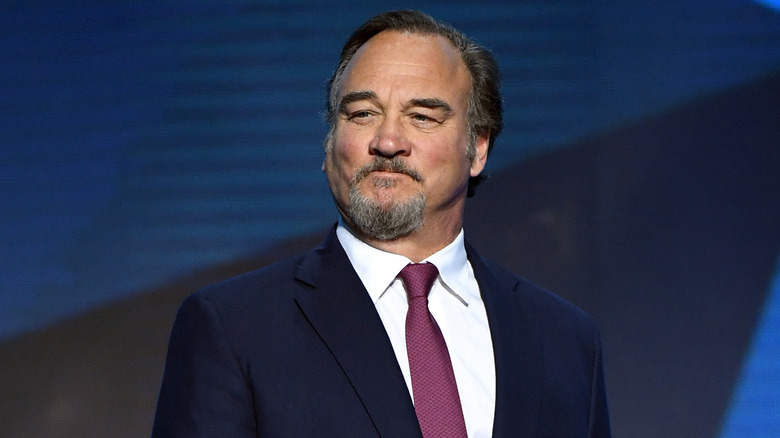 Ethan Miller/Getty Images
Outside the bright lights of Hollywood, Jim Belushi's exploits as a farmer are being documented for viewers thanks to the Discovery Channel's series "Growing Belushi." Belushi's marijuana farmer career, as well as the discoveries of medicinal cannabis, are on full display through the show, according to People.
"'Growing Belushi' is about the world of cannabis from seed to sale to patients and consumers," Belushi said in a statement. "The new cannabis consumer will learn everything they need to know to have complete confidence in the expanding universe of cannabis — what to buy, what to ask, where to buy it, how to grow it — the testing, the qualities." The show intersperses his unique humor with educational information around cannabis.
According to The Oregonian, the 2nd season of "Growing Belushi" shows the actor's growing expertise in the field and the "evolution from hobby boutique cultivator to multi-state business operator." Guy Fieri and Dan Aykroyd also appear. The latter's visit makes sense, as Belushi named his bestselling brand after Aykroyd's popular franchise. "... when we got that Blues Brothers [cannabis] branding last season from Danny [Aykroyd] and Judy [Belushi Pisano], it was selling like mad," Belushi told the New York Post about his success. "We ran out of inventory. So that kind of forced my hand, and we had to expand."
Jim Belushi believes marijuana could have saved his brother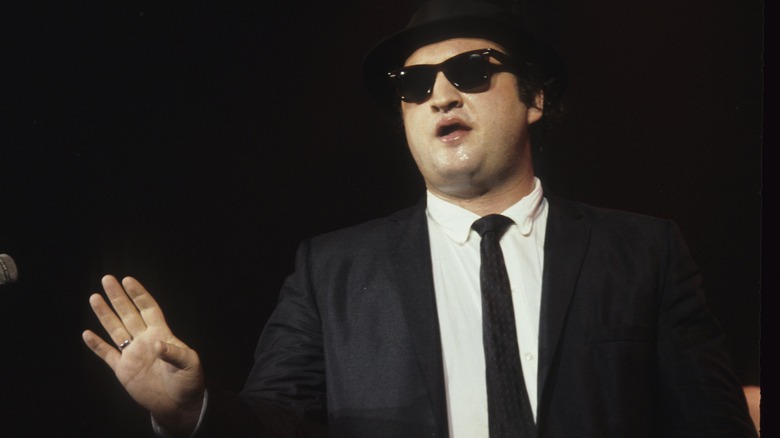 Richard Mccaffrey/Getty Images
One of the reasons Jim Belushi agreed to do the Discovery series "Growing Belushi" was to de-stigmatize the use of medical marijuana, according to People. Jim has been an advocate for cannabis, especially for medicinal use, and wants more people to be less afraid of its uses and benefits. "If everybody just sees how it's grown, sees the people that are involved... the testing that's involved, the safety involved, they may feel a little more relaxed about trying cannabis," he told Fox News.
The star told The Hollywood Reporter that he believes late brother John, a former high school football player, suffered from chronic traumatic encephalopathy (CTE). Per the Concussion Legacy Foundation, CTE can cause impaired judgment, impulse control problems, depression, anxiety, and paranoia among other issues caused by brain cell degeneration. Jim theorized that John's increasing use of drugs was his way of self-medicating.
"I believe what Dan Aykroyd says: 'If John [Belushi] was a pothead he'd be alive today,'" Jim told People. Because of that, the actor sees cannabis as a way to relieve suffering which is "one of [his] purposes" for growing it and educating people. As such, Jim uses his voice literally and figuratively to help folks understand the power of herbal medicine that is, in so many ways, in homage to his big brother, John.