This Is Why Robert Downey Jr. Didn't Get Along With Hugh Grant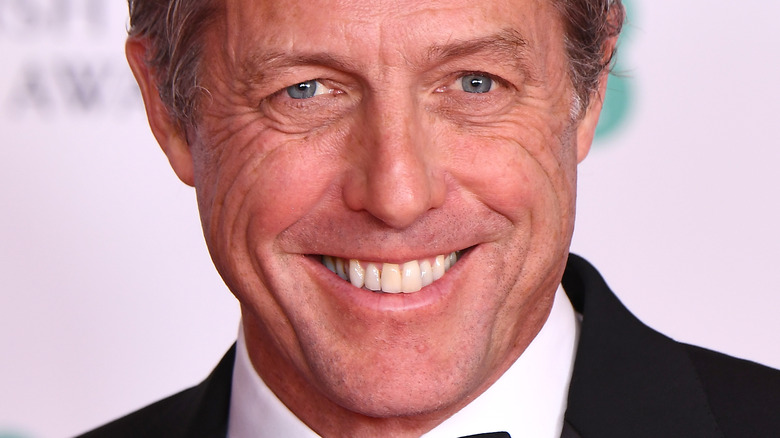 Jeff Spicer/Getty Images
We live at a time when most celebrity feuds happen in front of our faces. Conflicts among our favorite stars can become so heated that many turn into very public spats, taking them to social media for everyone to bear witness.
You may remember the seemingly never-ending beef between Drake and Kanye West, which escalated to the "Donda" rapper doxxing his friend and collaborator on Instagram. While they have apparently already made amends, their long-drawn-out fight had us on the edge of our seats. Another example would be Kim Cattrall and Sarah Jessica Parker's online catfight, which resulted in Cattrall refusing to join any "Sex and the City" project again. "You are not my family. You are not my friend," the actor said of SJP on Instagram.
But there are also feuds that we never know about until the parties involved make it public. Such is the case with Robert Downey Jr. and Hugh Grant. The two prolific actors apparently didn't get along for so long and barely anyone was privy to it until Grant talked about it on a talk show.
Hugh Grant thought Robert Downey Jr. wanted to 'kill' him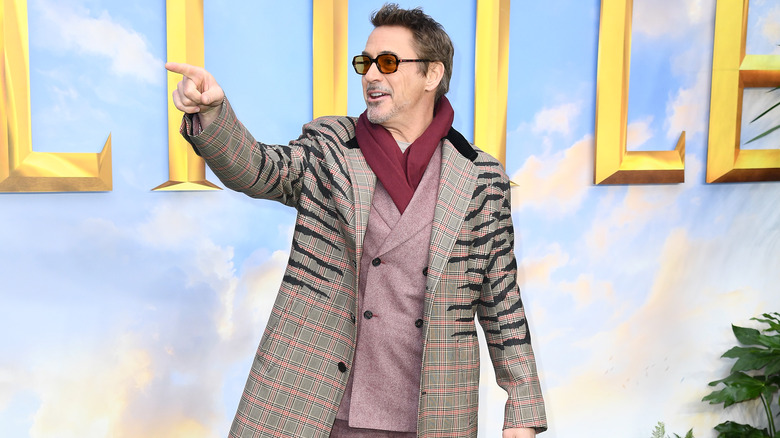 Gareth Cattermole/Getty Images
Hugh Grant doesn't strike as someone who would initiate fights, but apparently, he seemed to have done something that irked Robert Downey Jr. on the set of the 1995 film "Restoration." In a guest appearance on "The Jess Cagle Interview," the "Notting Hill" actor shared that Downey didn't take a particular liking to him when they worked together.
"[He] hated me. Hated me. We did a thing called 'Restoration' and he took one look at me and wanted to kill me," Grant recalled, adding that he did not have even so much as an inkling as to how he offended his co-star. "I don't know [why]. I was so hurt."
As it turns out, Downey Jr. didn't have a particular reason as to why he had a one-sided feud with Grant. The "Iron Man" actor just had the impression that he was arrogant. "I kinda think he's a jerk," he told Gayl Murphy, per People. "Don't know, I just think he is. My personal experience with him is I think he's this kind of self-important, kind of, like, boring flash-in-the-pan a*****e Brit."
Robert Downey Jr. wanted to bury the hatchet with Hugh Grant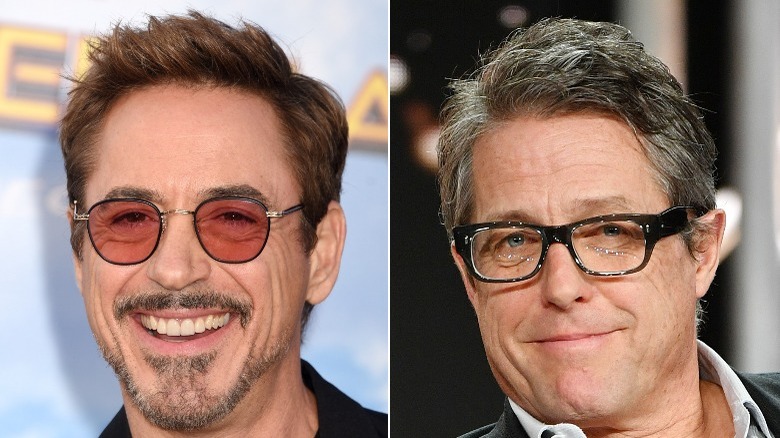 Tinseltown & Kathy Hutchins/Shutterstock
All's well that ends well! When Robert Downey Jr. got wind that Hugh Grant knows that he doesn't like him, he took to Twitter to end their unnecessary decades-long feud once and for all. He was the first to reach out to Grant and asked if they can put the past behind them.
"A lot has happened over two decades! I respect how Mr. Grant has matured as an artist & voice against violations of privacy," Downey tweeted. "Let's break bread together soon @HackedOffHugh! #burythehatchet2018" Not one to hold grudges, Grant responded right away and even invited him to come to the U.K. "Thanks, @RobertDowneyJr. Nice way to kick off the year," he said. "And yes- if you're in London come by and break bread. Won't be easy as my 5 year old bakes it, but you seem strong. Respect. #burythehatchet2018"
Fans and actors alike loved the interaction between the two. Mark Ruffalo tweeted how Downey was a "class act" and quipped that he has exemplified the "mighty power of renewal and redemption." Meanwhile, some fans took it as a sign that Grant could potentially join the Marvel Cinematic Universe. "Hey Ironman and Hulk, is Mr Grant likely to join the Avengers in some capacity anytime soon?" a journalist asked. Guess we'll have to wait to find out!