How Old Was Michelle Duggar When She Married Jim Bob?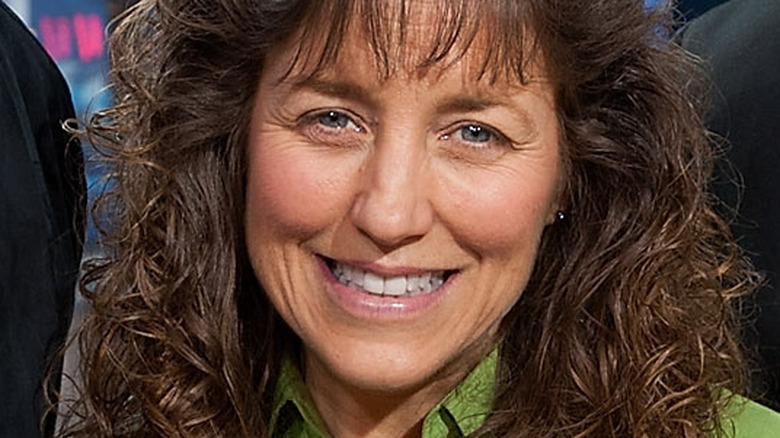 D Dipasupil/Getty Images
Michelle Duggar has seen her fair share of ups and downs along with plenty of controversial moments over the years. Her son Josh Duggar's guilty verdict in receiving and possessing child pornography was the final nail in the coffin for TLC and the Duggars' "19 Kids and Counting" franchise. If that weren't enough, there have been plenty of "Counting On" secrets that the Duggars didn't want their fans to know about, including how Josh still attends family events and how Michelle's husband Jim Bob was still plotting their son's reality television return. One insider even told InTouch Weekly, "He spent a month trying to convince TLC that Josh should be back on the show."
But before their enlarged family, the multiple reality television shows, and, of course, their fame, it was just Michelle and husband Jim Bob. A lot of people are quite surprised to find out just how young Michelle was when she first tied the knot with her husband. In fact, she was much younger than any of her daughters when they decided to get married to their current spouses.
Michelle Duggar was still a teen when she got married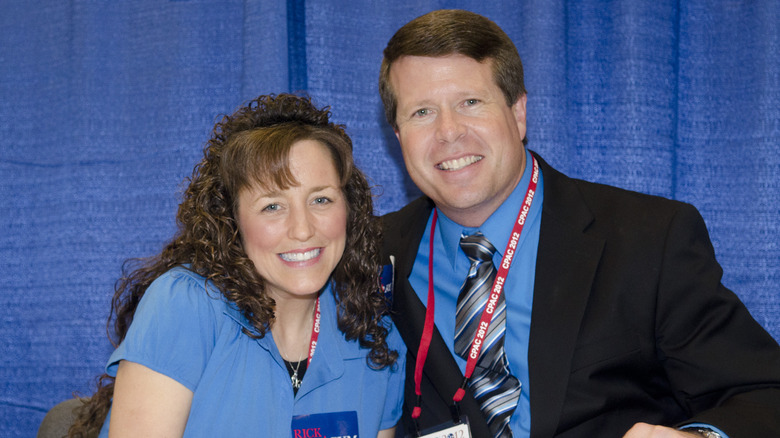 Kris Connor/Getty Images
Michelle Duggar was a young teen when she first got married to Jim Bob Duggar. According to The Sun, Michelle was just 17 when she and Jim Bob tied the knot, which was three days after his 19th birthday back on July 21, 1984. And while the mother-of-19 is all about keeping up with her husband's rules, Michelle did have a secret past before she married Jim Bob. Apparently, the two future reality television stars got to first base before their wedding day, which is now a huge no-no in Jim Bob's book. But the temptation for Michelle was too strong for Jim Bob to resist back in the day. "We did not save our first kiss for our wedding day and we really regret that we didn't," Michelle admitted, per Us Weekly. "We really should have."
That, and Michelle apparently didn't have the same kind of modest dress code that her daughters are expected to wear these days. Her childhood neighbors "used to complain because she'd mow the lawn in a bikini and wear short skirts," the neighbor told Star. "They were always trying to get her to cover up her legs. And so were her parents." While there's no doubt that Michelle has dealt with a lot of changes in her life, a lot of people can't help but wonder how she feels today about Jim Bob, her family, and all of the drama in her life.
Michelle Duggar's love for Jim Bob is still holding strong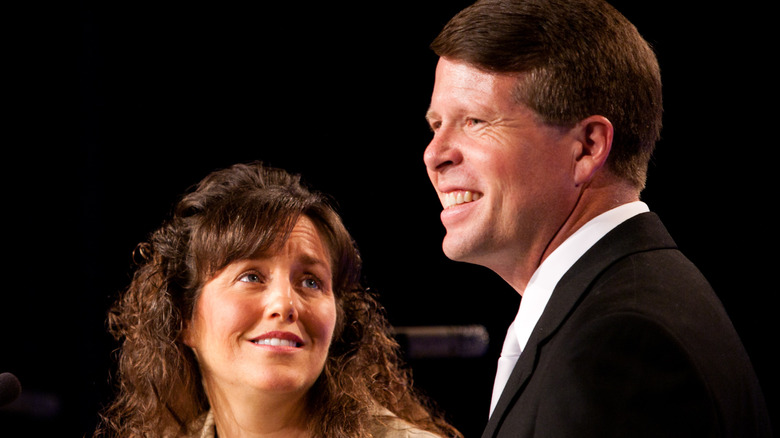 Brendan Hoffman/Getty Images
This really shouldn't come as a surprise to anyone and especially to "19 Kids and Counting" fans who have been following along with the Duggar clan throughout the years, but Michelle Duggar says that her love for her husband Jim Bob has only gotten stronger, despite all of the circumstances along with conflict and scandals in their lives. In 2020, Michelle reflected on their marriage during quarantine — attributing their success as a couple to religion. "I really know that our relationship with God and our close walk with Christ is what holds our marriage together," she told Us Weekly. "That's the glue that started our relationship years ago. And I know because of our faith, that is the solid foundation that we have."
It also seems like the family's modesty rules have eased a bit, as Michelle was spotted wearing pants during a January 2022 outing in Los Angeles with her daughter Jinger, per The Sun. Love sure does make you do crazy things, right?