The Unexpected Exercise That Keeps Mark Harmon In Shape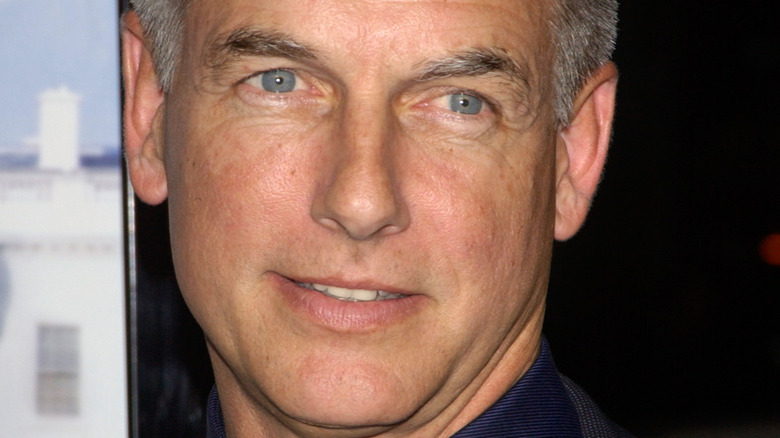 Featureflash Photo Agency/Shutterstock
In a competitive industry like film and TV, an actor absolutely has to have mad skills. As his nearly 20-year stint as Leroy Jethro Gibbs in "NCIS" and Emmy nomination prove, Mark Harmon has plenty of it. And his talents aren't restricted to acting either. In fact, Harmon turned down a career as an NFL player to try his luck as an actor, according to Parade. After showing off his athletic abilities as a quarterback for the UCLA Bruins in the 1970s, Harmon was inducted into the National Football Foundation's National Scholar-Athletes in 1973. No small feat at all, if you ask us.
As if being a talented actor and athlete wasn't enough, Harmon has good looks to boot. In 1986, Harmon was voted People's "Sexiest Man Alive," when he was portraying Dr. Robert Caldwell on "St. Elsewhere." Despite being the whole package, Harmon never sought to be a film star, opting to take on TV roles that allowed him to stay put and start a family. And he succeeded. Harmon and Pam Dawber have been married nearly 35 years, raising two sons, Sean and Ty, together.
Despite having left his athletic days behind, Harmon never stopped paying attention to his physical well-being. Now in his '70s, Harmon is no youngster anymore. "When you're 18 to 22, you're never out of shape," he told Men's Journal. So he had to adapt his wellness routine. In that search, Harmon came across a surprising exercise that revolutionized how he looked at fitness.
Mark Harmon relies on pilates to stay fit
Vicki L. Miller/Shutterstock
Mark Harmon believes the physical aspect is as important to an actor as it is to an athlete, he told Men's Journal. "The job I have, whether it's this job or some other job, I'm usually aware of that. It's every bit as much about the physical as it is about anything mental," he said. As a college football player, Harmon trained every day, a habit he carried with him into his subsequent career. "I try to take care of myself and try to eat well and try to get [my] rest," he said. That's not to say his regimen is the same. "I don't do the same stuff I was doing when I was 24 years old."
Of course, being an athlete takes its toll on the body. During his quarterback days, Harmon suffered a few injuries that made themselves felt throughout his life. It was through seeking treatment for shoulder pain decades later that he came across pilates, he told Men's Journal. "I kind of discovered it from a physical therapist," he revealed. Prior to trying pilates, Harmon never thought about it much. "I was shocked to find how hard it is," he said in the 2013 interview.
For years after retiring from football, Harmon took up running as his activity of choice. "I used to do 60 to 70-mile weeks every week ... [Pilates] is all about controlling the machine, and that's twice as hard," he said.
Mark Harmon still suffers from old football injuries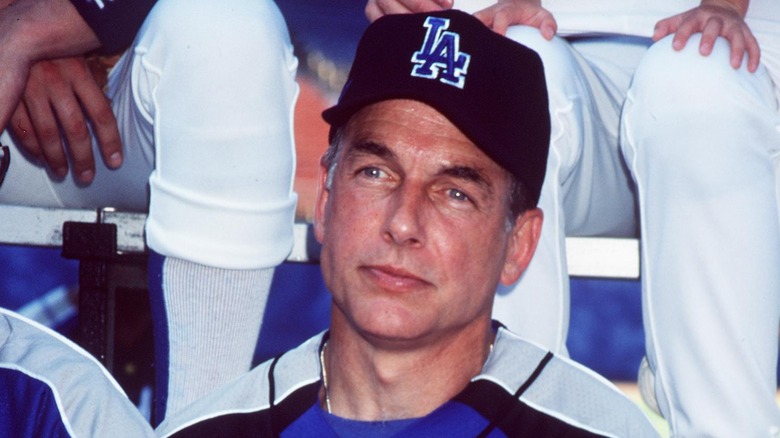 Brenda Chase/Getty Images
Mark Harmon chose not to take his football career to the next level, but his college years were enough to cause long-lasting injuries. "I did a lot of impacting things for a lot of years early on," he told Men's Journal in 2013. "And I guess I wish I had some of that back. But I would have done things a little bit differently if I had half a brain." Decades after sustaining a knee injury, Harmon had to undergo surgery to correct it, Radar Online reported in March 2017. 
Around that time, rumors were circulating that Harmon was going to leave "NCIS" due to failing health, the report noted. Speculation came to light after Harmon was photographed looking significantly slimmer, according to Radar. But a source denied Harmon was unwell, explaining that the actor had lost weight during his intensive recovery from the medical intervention. "He isn't sick," the insider told the outlet. "About a year ago, he had surgery on his knee. It was an old football injury." 
Harmon's surgery coincided (or perhaps influenced) his "NCIS" character's being shot in the knee in season 12, according to IMDb. So when Leroy Jethro Gibbs limped during that and the next season, Harmon wasn't just acting. The rumors proved to be nothing but that, as Harmon returned year after year until 2021, when he indeed exited the show, though he's still involved in the project as an executive producer, The Hollywood Reporter noted.