Does Gene Hackman Have Any Grandchildren?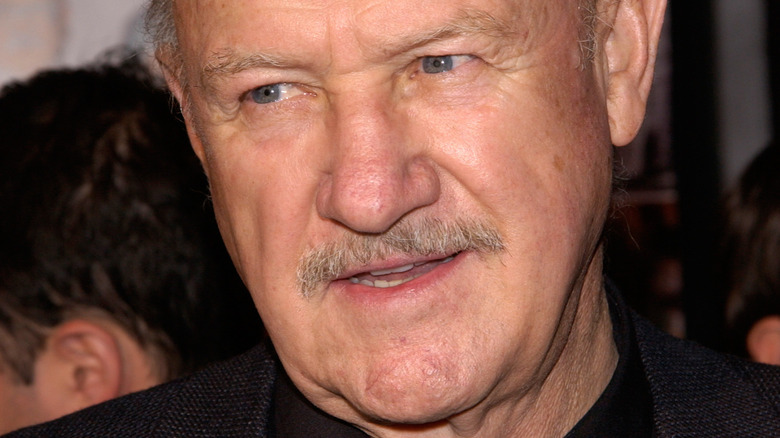 Featureflash Photo Agency/Shutterstock
Gene Hackman is a true Tinseltown icon. As one of Hollywood's oldest living stars, Hackman boasts over 100 acting credits that showcase his wide range of roles through the years. Although he retired from acting in 2004, he is still quite the beloved performer. Whether you know him from "The Royal Tenenbaums," "The Birdcage" or his role as Detective Jimmy "Popeye" Doyle from "The French Connection," Hackman and his performances are beyond memorable. He is also known for being an actor who stayed out of the spotlight almost from the start of his career.
Off-screen, Hackman is a husband, father, and even a novelist, according to Biography. He has three children with his first wife, Faye Maltese: Christopher, Elizabeth, and Leslie, and no children with his second wife Betsy Arakawa who he married in 1991. So knowing Hackman is a proud dad, that begs the question — does he have grandkids, too?
Gene Hackman's family also stays out of the spotlight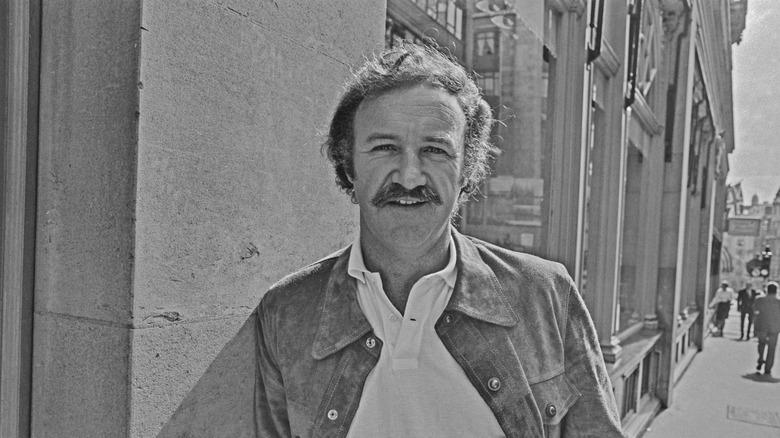 M. McCarthy/Getty Images
Despite having a famous dad, Gene Hackman's three children have managed to stay out of the spotlight. Due to the lack of publicity across the board, it is unknown if Hackman has grandchildren. Son Christopher has three camera work credits for documentaries, according to IMDb. There is little information available about daughters Leslie Anne or Elizabeth Jean.
Gene once reflected on his relationship with Christopher in an interview with GQ, "I lost touch with my son in terms of advice early on. Maybe it had to do with being gone so much, doing location films when he was at an age where he needed support and guidance." He continued, adding, "It was very tough for me to be gone for three months and then come home and start bossing him around." When asked to sum up his own life in one phrase, Gene had a poignant answer: "He tried."
Gene Hackman is reportedly living a quiet retirement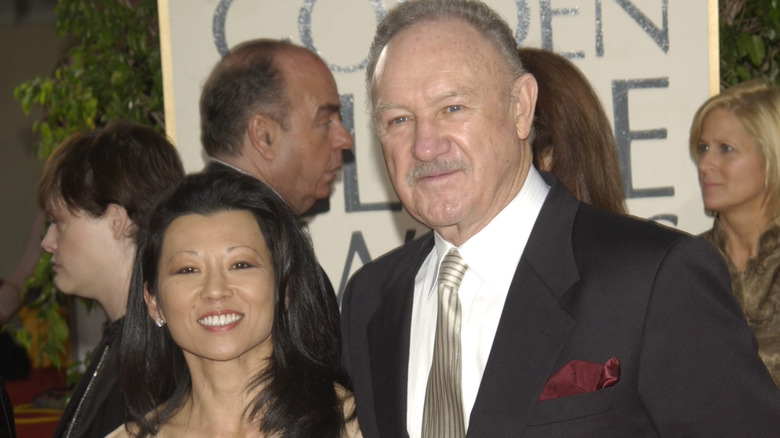 Featureflash Photo Agency/Shutterstock
Even in his decades of work in Hollywood, Gene Hackman has never been a fan of the spotlight. Case in point: Despite never actually announcing his retirement in 2004, he did confirm that his acting life was caput after an interview with Reuters four years later.
An insider told Closer Weekly that Hackman has been living a "peaceful life" since retiring with his wife Betsy. Despite his retirement as an actor, however, Hackman couldn't resist delving into a new career path to become a novelist. He explained to Writers Bone why he was drawn to writing: "I suppose it was my way of staying relevant. My other job, that thing I did for 60 or so years, was getting tougher as the years slipped by. The characters bouncing around in my head had to play out."
And if there's one thing for sure, it's that Hackman truly values his privacy. It's a trait he most certainly passed down to his children (and presumably his grandchildren — if he has any!). So between an easy-going retirement in New Mexico, a loving wife, and novels to keep him busy, Hackman is really living his best life.