The Truth About Keanu Reeves' Relationship With Jennifer Syme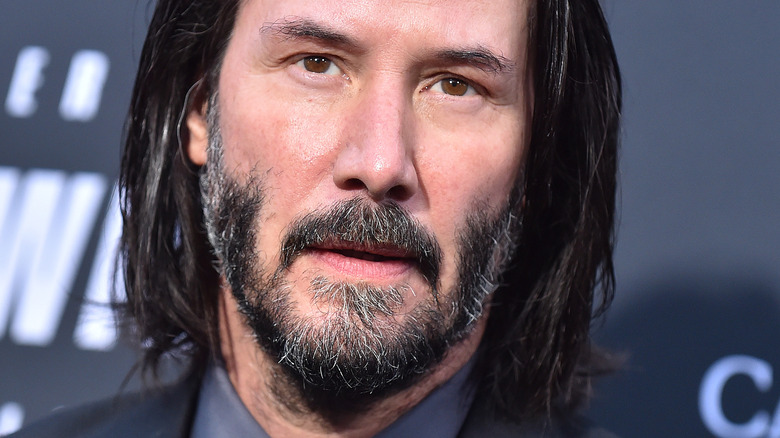 DFree/Shutterstock
Actor Keanu Reeves is a talented artist who has received acclaim for his acting performances in various films, from "The Matrix" movies, to "Speed" and "My Own Private Idaho." In addition to enjoying his talent, audiences have gained a strong interest in learning more about Reeves' life off-screen, mostly due to the mysterious nature he naturally embodies. "You look at him, and you can see the wheels are turning, but you can't figure him out — if he's happy, if he's sad...you just want to say, 'What's happening in there?'" said Dina Meyer, a former co-star of Reeves', in a 1995 People interview. 
Reeves has maintained a sense of mystery in regards to how he handles his personal matters, including his relationship status, which he rarely comments on publicly. Despite this, it is known that Reeves has reportedly dated a number of high-profile women in the past, among whom include director Sofia Coppola and actor Jill Schoelen, according to 9Honey. Another significant relationship in Reeves' life was the one he shared with Jennifer Syme, a fellow actor he started dating in the late '90s.
Keanu Reeves and Jennifer Symes' relationship ended in tragedy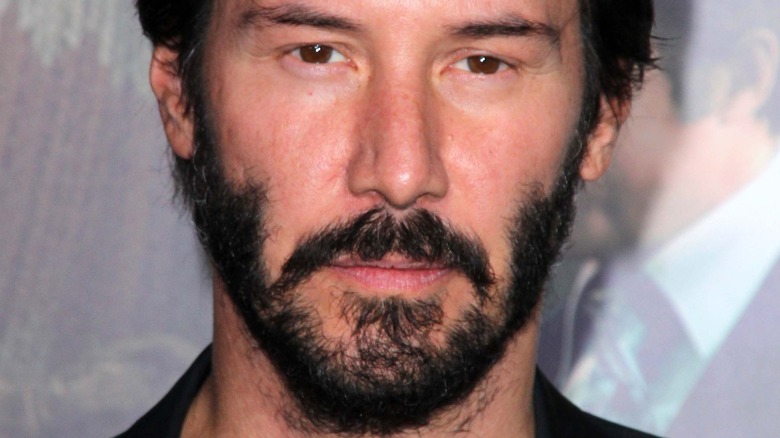 s_bukley/Shutterstock
Keanu Reeves and actor Jennifer Syme started dating in 1998, after they met at a party thrown to celebrate Reeves' band, Dog Star, per Paper Magazine. Their relationship quickly became serious, with Syme becoming pregnant by 1999. Tragically, Syme gave birth to a stillborn daughter near the end of her pregnancy, and the pair broke up following this devastating event, as People reported at the time. Despite the breakup, they remained amicable.
Unfortunately, it wouldn't be this way for long. Another calamitous event took place in 2001, when Syme lost control of her car and died in an ensuing accident, per People. The shocking tragedy deeply affected the "Matrix" actor. At the time, a friend of Reeves commented to the magazine that Reeves was "finding it very, very difficult" to deal with this intense grief.
Though Reeves was eventually able to live with his grief, the loss of Syme has never left the actor. During a 2019 appearance on "The Late Show with Stephen Colbert," the subject came up when Reeves was asked by Colbert what he thinks happens to people when they die. Reeves responded by saying, "I know that the ones who love us will miss us." Although it, unfortunately, ended on a very sad and devastating note, Reeves and Symes' relationship was no doubt a special one that left an indelible mark on the actor.
Keanu Reeves has found love again in his life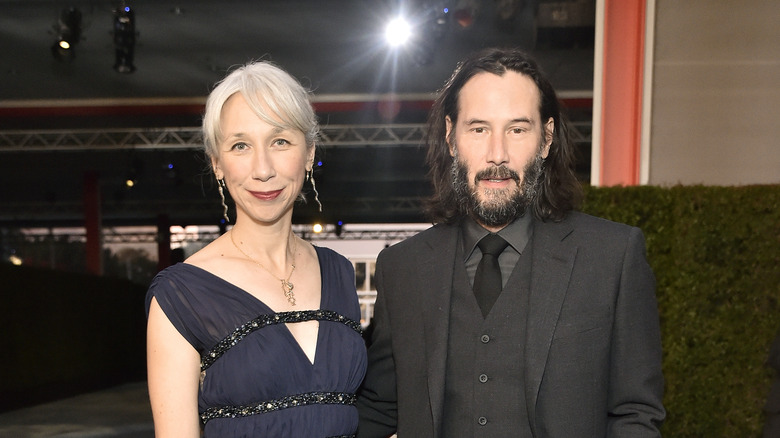 Stefanie Keenan/Getty Images
Following the death of his former partner Jennifer Syme, Keanu Reeves went difficult grieving process — but despite it all, he was able to find love with a new romantic partner, artist Alexandra Grant. Years before they went public as a couple, Reeves and Grant were colleagues who worked on two books together, called "Ode to Happiness" and "Shadows," per People. (The two hit it off so well that they formed their own publishing house, X Artists' Books, five years ago.) By all appearances, their professional connection eventually morphed into a love connection.
Both their professional and romantic unions seem to be thriving — at least according to one insider who spoke to Us Weekly in March 2021, telling the magazine that the couple is very much in love. "[They] are head over heels for each other," the source said. "They fit together perfectly, and he really fawns over her when they're together." Though Reeves once told Parade magazine that "grief changes shape, but it never ends," it's nice to see that he's been able to experience love again since grieving the loss of Syme.