Disney Star Brandon Mychal Smith Arrested For DUI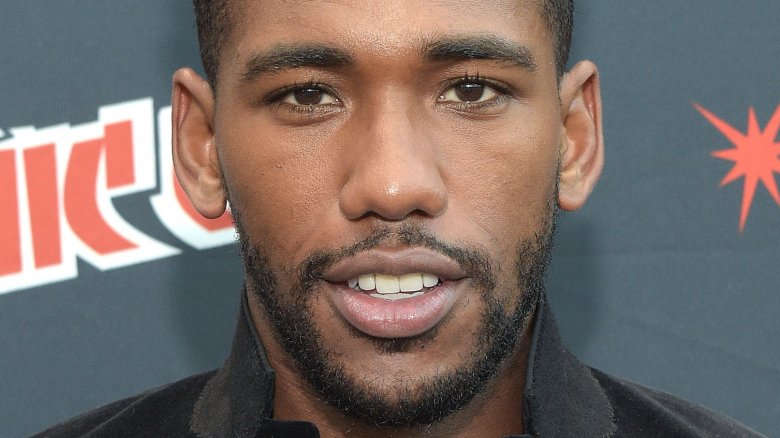 Getty Images
Looks like there's now another Disney star with an arrest record.
E! News reports that Brandon Mychal Smith, who's best known for acting alongside Demi Lovato in Sonny With a Chance, was arrested in the morning of July 23, 2017. The Burbank Police Department confirmed the arrest to the celeb news site, noting that Smith was stopped at 7:10 a.m. for a traffic violation in Burbank, Calif. The actor was then arrested on DUI charges.
Sergeant Green of the Burbank Police Department released the following statement, regarding the 28-year-old's arrest: "Mr. Smith was stopped in the City of Burbank by the Burbank Police Department for a traffic violation. This stop led to a DUI investigation, which included several field sobriety tests. At the conclusion of the investigation, police officers determined that Mr. Smith was operating a motor vehicle while under the influence of alcohol.  Mr. Smith was placed under arrest and booked into the Burbank City Jail for DUI."
TMZ, who was the first to report the story, adds that Smith had reportedly "overshot the crosswalk at a red light" before throwing his car into reverse, which apparently caught the attention of nearby police officers. TMZ also reports that Smith's blood alcohol content was twice the legal limit.
Smith, who has recently starred in shows like Sweet/Vicious and You're the Worst, was booked at 7:40 a.m. that morning, and his bail was set at $15,000. After spending several hours in custody, he was later released on a citation.
Smith is due in court on August 17, 2017. He's yet to publicly comment on the incident.
While we wait for Smith to address his recent arrest, read up on the scary repercussions of being a young Disney star.