This Was Christopher Meloni's Favorite Guest Star On Law And Order: SVU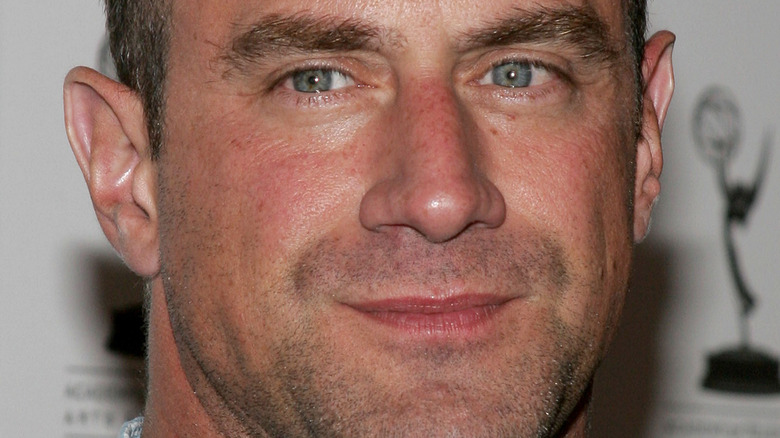 Tinseltown/Shutterstock
Actor Christopher Meloni is best-known for his role of New York City Detective Elliot Stabler, whom he portrayed for 12 years and more than 270 episodes of "Law & Order: Special Victims Unit." Although he left this part in 2011 after problems with his contract negotiation emerged, as reported by People, the actor has since returned for a spinoff of the series called "Law & Order: Organized Crime" in 2021.
Along with compelling storylines and strong acting from regular cast members, "Law & Order: SVU" is known for the many talented guest stars who made appearances on various episodes of the show. Some of the most memorable celebrities who guest starred on the series include Carol Burnett, Hilary Duff, Angela Lansbury, Whoopi Goldberg, and Henry Winkler, per Esquire.
With all of these talented actors stopping by the "Law & Order: SVU" set, one would guess that choosing a favorite guest star would be a difficult decision for someone to make. Meloni, however, revealed in recent years that one actor in particular stood out to him due to their powerful acting performance as a "Law & Order: SVU" guest.
Christopher Meloni was impressed with a young Abigail Breslin
While speaking to Daily Beast in 2017, Christopher Meloni was asked if there are any actors who got their start on "Law & Order: SVU" whom he later met after their career had taken off. Meloni said he has had several interactions with actors who have told him that they once appeared on "Law & Order: SVU" before becoming a more well-known performer. 
He also revealed that one of his favorite guest actors on the series who left a lasting impression on him was Abigail Breslin. Breslin appeared in a 2004 episode called "Birthright," and portrayed the character of Patty Branson, who was caught in the middle of a brutal custody battle, per IMDb. The part called for some emotional scenes, which Meloni said Breslin, who was just 8 years old when the episode premiered, delivered with ease.
"One of the ones that really stood out was Abigail Breslin. She was just a little girl who played someone who was molested or something, but she was so rock-solid," Meloni said. These positive words from Meloni reflect Breslin's incredible acting abilities that would continue to guide her as she moved forward with her career in entertainment.
Abigail Breslin has found great success in Hollywood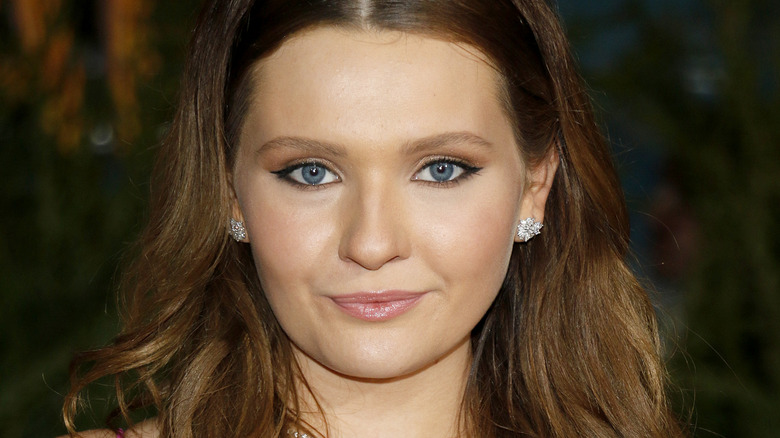 Tinseltown/Shutterstock
Christopher Meloni's positive memories of working alongside a talented young Abigail Breslin on "Law & Order: SVU" are understandable, judging by the impressive résumé Breslin has gathered since her 2004 appearance on the show. Just two years after playing the role of Patty Branson on the series, Breslin scored a major role in the film "Little Miss Sunshine." Rotten Tomatoes explains the movie followed a family's journey to California as they offered their support to a young relative named Olive, played by Breslin, who is preparing for a beauty pageant. The film's popularity exploded when it was released in 2006, and the part earned Breslin an Academy Award nomination at the age of 10, per NPR. 
Breslin would go on to star in films such as "Nim's Island," "Zombieland," and later "August: Osage County," alongside superstars Meryl Streep and Julia Roberts. She continues to boast impressive roles in Hollywood, and one of her upcoming projects listed on IMDb is "Canyon Del Muerto," a dramatic film that tells the story of the world's first female archaeologist. The movie's cast list includes prominent actors like Val Kilmer and Tom Felton of the "Harry Potter" franchise. It's great to see how working on the "Law & Order: SVU" set helped prepare Breslin for her destined career of Hollywood stardom!