The Katherine Heigl Seth Rogen Drama You Probably Forgot About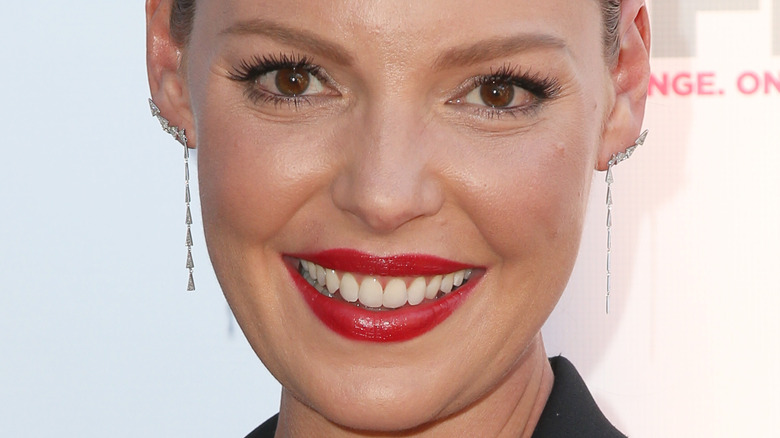 Kathy Hutchins/Shutterstock
Katherine Heigl is almost as famous for her popular 2000s roles in "Grey's Anatomy," "Knocked Up," and "27 Dresses" as she is for the controversial remarks that caused irreparable harm to Heigl's career. After becoming the only "Grey's Anatomy" star to receive an Emmy in 2007, Heigl turned heads the following year when she withdrew her name from consideration for another Emmy, The New York Times reported. "I did not feel that I was given the material this season to warrant an Emmy nomination ... I did not want to potentially take away an opportunity from an actress who was given such materials," she said in a statement.
In January 2008, she gave a bombshell interview to Vanity Fair in which she criticized the showrunners' decision to make her character, Izzie Stevens, have an affair with George O'Malley, her married best friend. "It was a ratings ploy," Heigl told the magazine. "It was absolutely something that shocked people; it wasn't predictable, and people didn't see it coming ... And business is business." While the "Grey's Anatomy" creator avoided criticizing her at the time, Shonda Rhimes later said she was not shocked by Heigl's remarks on the Oprah Winfrey Network. "On some level it stung and on some level I was not surprised ... when people say who they are, believe them," she told Winfrey in 2012.
Heigl didn't just criticize "Grey's Anatomy" in the Vanity Fair interview. She also made remarks about "Knocked Up" that put her in Seth Rogen's bad books, too.
Seth Rogen felt 'betrayed' after Katherine Heigl's criticism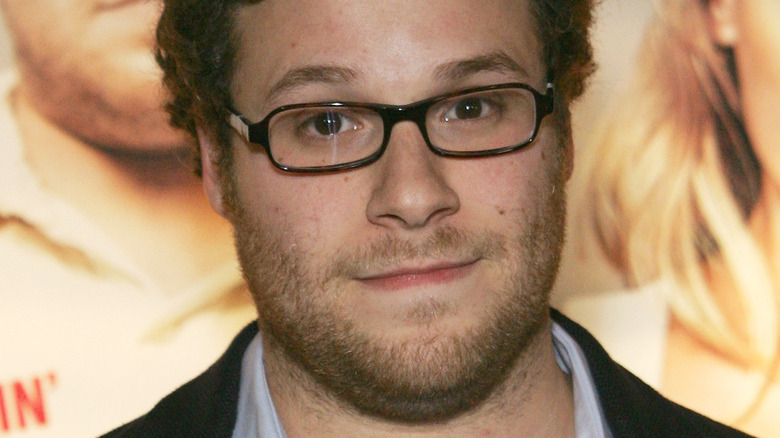 Sergio Dionisio/Getty Images
Katherine Heigl also slammed "Knocked Up," the Judd Apatow rom-com that took her career to the next level, calling it "a little sexist" in the January 2008 Vanity Fair interview. "It paints the women as shrews, as humorless and uptight, and it paints the men as lovable, goofy, fun-loving guys," she said. "It exaggerated the characters, and I had a hard time with it, on some days." 
Her co-star, Seth Rogen, was hurt by Heigl's harshness, especially since he and Heigl had gotten along great on-set, he said on Howard Stern's SiriusXM radio show in 2016. "We were funny together. I was having a really good time, and then when I heard afterward that she didn't like it, that she seemed to not like the process, and she did not like the end product either, I think when that happens — also your trust feels somewhat betrayed," Rogen said, according to The Hollywood Reporter.
Days after learning of Rogen's comments, Heigl apologized to him and Apatow. "They were incredibly good to me on this movie, so I did not mean to sh** on them at all," she told Howard Stern. Heigl said her remarks were taken out of context and transformed into a narrative of its own. "I liked the movie a lot. I just didn't like me ... Judd allows everyone to be really free and improvise and whatever. And afterward, I was like, 'Why is that where I went with this?'"
Katherine Heigl has tried to put the controversies behind her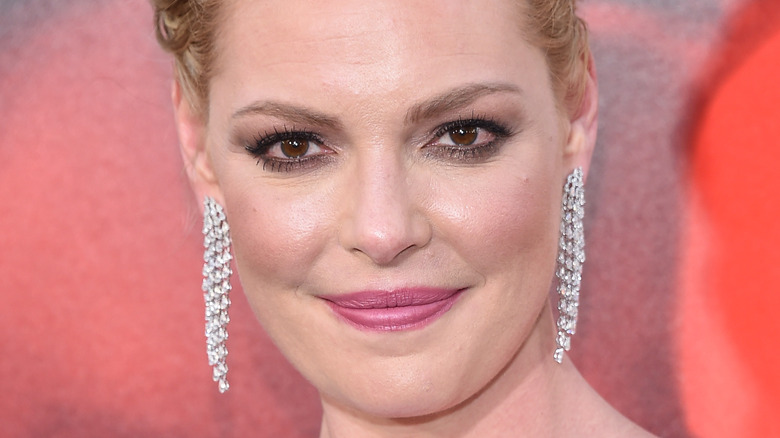 DFree/Shutterstock
The remarks Katherine Heigl made in 2008 forever tarnished her reputation. She knows it and has tried to come to terms with the everlasting effects of her interview with Vanity Fair. But by 2021, she'd had enough time to analyze the past and come to the conclusion that, while she might have benefitted from biting her tongue, she was subjected to disproportionate consequences. "I may have said a couple of things you didn't like, but then that escalated to 'she's ungrateful,' then that escalated to 'she's difficult,' and that escalated to 'she's unprofessional,'" she told The Washington Post in January 2021. 
In Heigl's view, the way the media portrayed her only further fed into the narratives too often directed at women. "What is your definition of difficult? Somebody with an opinion that you don't like? Now, I'm 42, and that sh** pisses me off," she said. Even Seth Rogen somewhat agrees that Heigl's career was affected in a way that others' wouldn't have been. "Maybe she realizes it has hurt her career," Rogen told Howard Stern in 2016, via Vulture. "And I don't want that to have happened to her at all. Because I've said a thousand stupid things, and I really like her."
Heigl learned that apologizing only served to feed her critics. "The more terrified and scared I was of doing something wrong, the more I came across like I had really done something horribly wrong," she told The Washington Post.