Angelina Jolie Just Took A Major Overseas Trip With Shiloh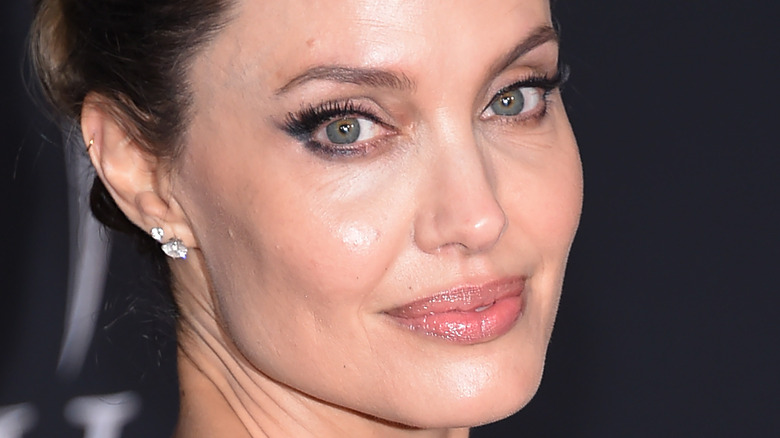 DFree/Shutterstock
The past few years have been filled with heartache and legal headaches for Angelina Jolie. Amid Jolie's lengthy and messy custody battle with Brad Pitt, she is now facing a new lawsuit at the hands of her ex-husband. On February 17, Pitt accused Jolie in court of selling her share of their French winery, Château Miraval, to Russian millionaire Yuri Shefler behind his back in October, a transaction he deemed "unlawful," according to Rolling Stone. Pitt argued he had agreed in July to let Jolie sell her stakes as long as he was made aware of the potential buyer beforehand and approved it, TMZ reported. 
Pitt also accused Jolie of attempting to profit off of his investments. "Jolie long ago stopped contributing to Miraval — while Pitt poured money and sweat equity into the wine business, building it into the ascendant company it is today," the lawsuit contended. "Through the purported sale, Jolie seeks to seize profits she has not earned and returns on an investment she did not make." Jolie and Pitt purchased the estate in 2008 and developed it into a profitable rosé wine producer, according to Rolling Stone. 
The legal challenge is the latest chapter in the contentious Jolie-Pitt divorce, which has been raging on since she filed documents in September 2016. Amid the latest chapter in the seemingly endless ordeal, Jolie is trying to focus on her six children and her philanthropic initiatives. Days after the lawsuit, Jolie took Shiloh on a trip for some healing.
Angelina Jolie and Shiloh flew to Cambodia together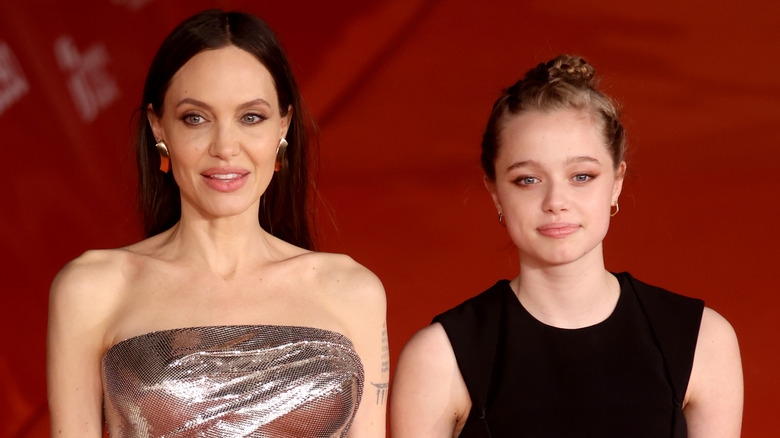 Franco Origlia/Getty Images
Angelina Jolie took to Instagram on February 24 to share news of her recent trip to Cambodia with her daughter, Shiloh Jolie-Pitt. The first photo in the slideshow pictured Jolie standing next to a column on a stylish wooden porch with her hand on her chest. Behind her mother, Shiloh sat in a wicker chair with her bare feet up on the seat. Both mother and daughter smiled brightly, though they were looking in different directions. "A few days in Cambodia among the warm local people, and I feel my soul is recovering," Jolie captioned the post.
Jolie also shared two other photos, one of which showed her at a table with men in both business attire and Cambodian military uniforms. Jolie noted she had met with officers of the Maddox Jolie-Pitt Foundation, an organization she founded in 2003 to empower local rural communities in their efforts to preserve their environment, according to its website. "This has always been a special country for me and our family," she added in the caption.
The country holds a special place in Jolie's heart, as it is the place where she met her oldest child, Maddox, in November 2001, according to Vogue. She adopted him the following year, when he was 7 months old. Jolie had fallen in love with Cambodia's natural beauty and its people in 2000, when she first visited the country while filming "Lara Croft: Tomb Raider," according to the MJP Foundation.