Meghan McCain Unleashes Her Thoughts On The Ukraine Situation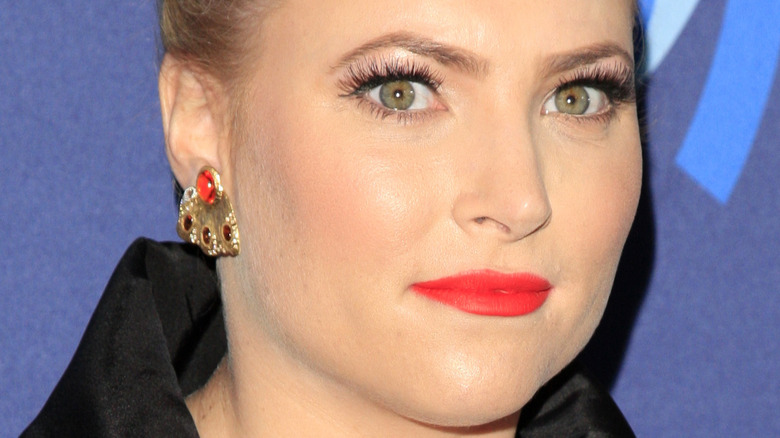 Kathy Hutchins/Shutterstock
The devastating Russian invasion of Ukraine has prompted the reactions of many political commentators. Among those horrified by Russian President Vladimir Putin's actions include former "The View" co-host Meghan McCain.
Meghan is no stranger to offering her controversial opinion on hot topics. The conservative media figure often sparred with her outspoken, left-wing counterparts on "The View." Co-host Joy Behar savagely admitted when Meghan returned to the show from maternity leave (via Access), "I did not miss you." "I felt like I had been slapped," Meghan told Entertainment Tonight about Behar's harsh words, which ultimately prompted her leave from the show after four seasons.
During her run on "The View," Meghan proved she isn't afraid to speak her mind. Who could forget her hilarious pro-Covid-19 vaccine rant on the show, when she announced, "I do trust science, I trust doctors. Quite frankly, I'd let them put an iPod Nano between my shoulder blades if it means I can get drunk at Caesers Palace again." Meghan now has strong opinions about the fast-approaching war in eastern Europe and she is drawing on the inspiration of her late father, Senator John McCain.
Meghan McCain stands with Ukraine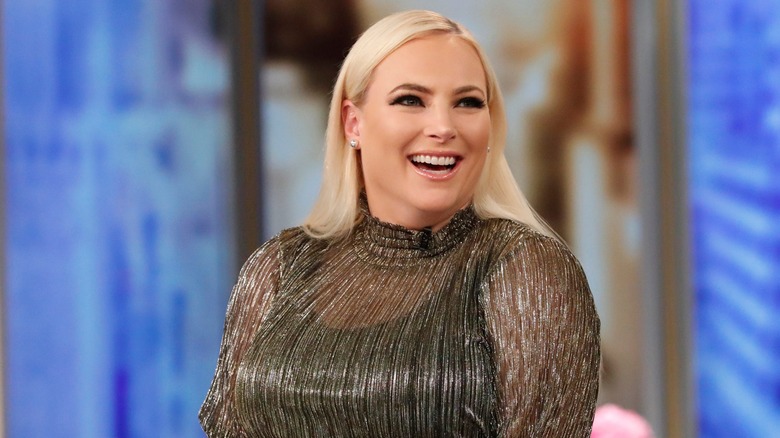 ApostolisBril/Shutterstock
Meghan McCain isn't holding back her thoughts in support of Ukraine during Russia's attacks. Meghan posted an infographic to her Instagram feed that shared, "Russian warship, go f**k yourself." In a lengthy caption, Meghan explained that everything her father Senator John McCain told her about Russia and President Vladimir Putin "has come true."
Meghan continued on in her post to praise her father's efforts in the liberation of Ukraine, writing, "Dad was nicknamed one of the godfathers of the Ukrainian revolution." She wrote that she was "furious he is dead and not here to once again show Ukrainians we are with you." "The View" former co-host scolded the previous three and current presidential administrations for weak leadership leading up to the global conflict. "Absolute shame on America for this," she said.
Though Meghan is staunchly Republican and touts her father's legacy as such, the new mom is unhappy with the political party's alignment with Russia amid the Ukraine conflict. "I am nothing short of disgusted with the abject Putin propaganda coming out of so many people within the GOP and conservative media," she wrote in another passionate Instagram post. "Who the hell are you people, and what has happened to the values our party was designed under?" Meghan urged others to back Ukraine's sovereignty as a nation. ​​"A threat to democracy anywhere, is a threat to democracy everywhere," she wrote.