The True Meaning Behind Yebba's Heartbreak By Drake & Yebba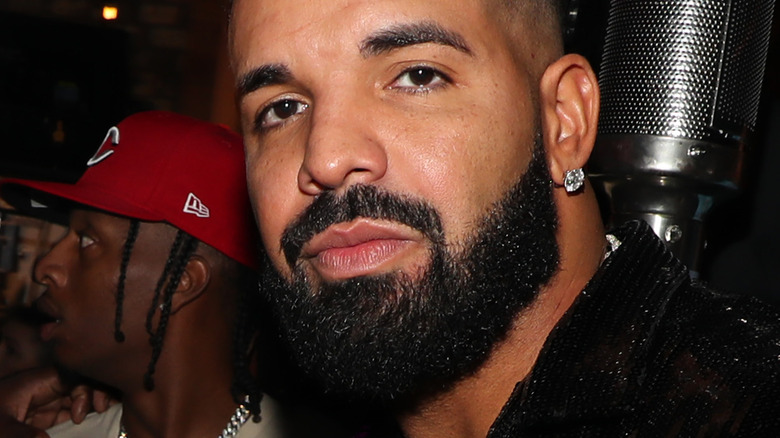 Jerritt Clark/Getty Images
Drake's album "Certified Lover Boy" was released on September 3, 2021 — quickly becoming one of the most talked-about albums in hip-hop. Oh, and it's quite the record breaker. In January 2022, Chart Data announced that "CLB" had "sold over 2 million total units in the US." Drake's sixth studio multi-platinum album was not only a great body of work, but he also used this project to address several of his rap feuds with Kanye "Ye" West and Swizz Beatz, find a healthy balance with his son's mother, and stamp his mark as one of the greatest rappers in the game. 
The "Hotline Bling" singer also utilized a recurring theme seen throughout most of his albums. Dating back to 2009 with the release of "So Far Gone," the rapper included the song "Bria's Interlude" featuring Omarion, and over the span of a decade Drake seemingly continued to add more interludes sporadically. "Certified Lover Boy" was no different and featured "Yebba's Heartbreak" — an interlude by Grammy-award winning singer and songwriter Yebba. 
Yebba's Heartbreak is an ode to her late mother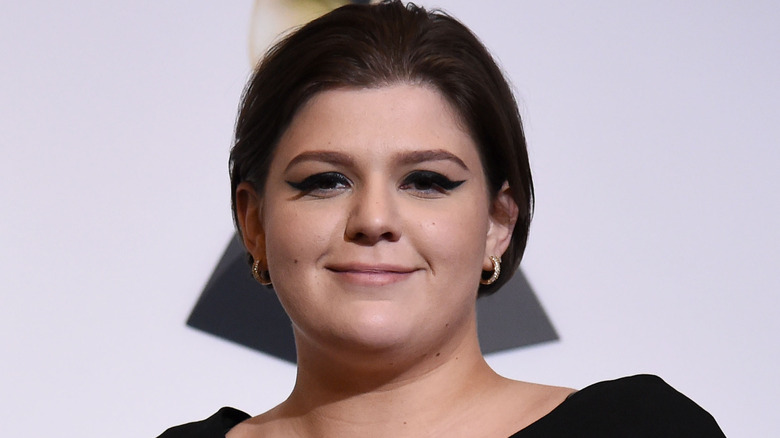 Amanda Edwards/Getty Images
While the song "Yebba's Heartbreak" doesn't actually include Drake, Yebba's romantic interlude quickly became a fan-favorite. The Arkansas native is best known for her soulful voice and captivating lyrics about life, love, heartbreak, and many personal situations — like her mother tragically committing suicide and dealing with depression. The record begins immediately with the piano playing as she sings, "How much better can I show my love for you / Than say "I do, I do, I do"? / You may not know right where you're going, but / I do, I do, I do." 
The song, aptly titled, is about heartbreak. During the time the song was released, The New Yorker entailed how Yebba's mother's death affected her and consumed much of her writing. Could Yebba be figuratively talking to her mother? Let's take a look. 
Her unique and soothing tone remain consistent throughout the song: "And all the times you wasn't chosen, well, I'll make it up to you / All of the feelings you're not showing / When your river's overflowing, mmm / It's the truth, swear to you." In this part of the record, Yebba displays her deep love for her mother and how much she means to her. "And all that you are, I do / My single line of stars in noon / Reflection of the very moon, I do ... Show my love for you," she continues, further lamenting on her loss.
If you or anyone you know is having suicidal thoughts, please call the National Suicide Prevention Lifeline​ at​ 1-800-273-TALK (8255)​.
Yebba has worked with several other high-profile artists prior to Drake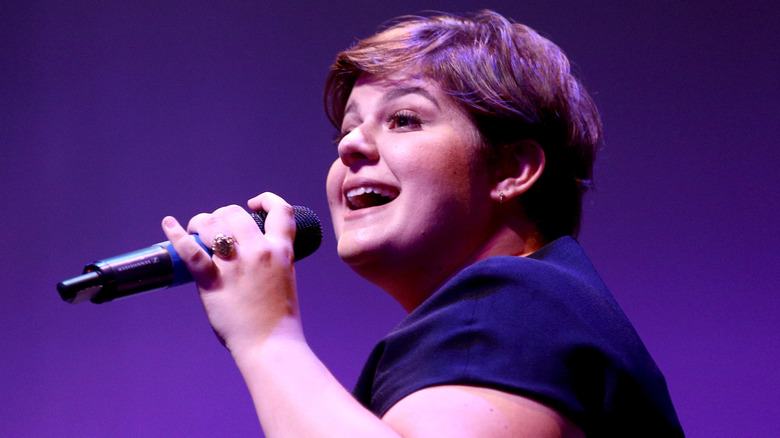 Rich Fury/Getty Images
What's great about Yebba's music is that while some songs may reflect a specific heartbreak in her life or a time where she was struggling with her mental health, she has lyrics that can be left up to interpretation for the listener. During an interview with Glamour, she spoke briefly about the direction her writing process is going in. "I feel like now, my lyrics are way clearer and more vivid. After being bitter for so long, God blessed me with more imagination." 
Yebba, born Abbey Smith, first started gaining traction in 2016 after her performance of the song "My Mind" at Sofar NYC went viral on Youtube — and has over 20 million views as of this writing. In December of the same year, the then-21-year-old was seen singing backup for Chance the Rapper during his performance of "Same Drugs" on "Saturday Night Live." Since then, Yebba has been featured on Ed Sheeran's "Best Part of Me," Sam Smith's "No Peace," and "How Deep is Your Love" with PJ Morton — winning the latter a Grammy for best traditional R&B performance. She also appeared on a song with Robert Glasper. 
In just five years, Yebba has managed to accomplish so much with her exceptionally unique voice and sound. She released her highly anticipated debut album "Dawn" — named after her late mother — on September 10, 2021, which peaked at #5 on the iTunes chart.