Sydney Sweeney Has A Hidden Talent That May Surprise You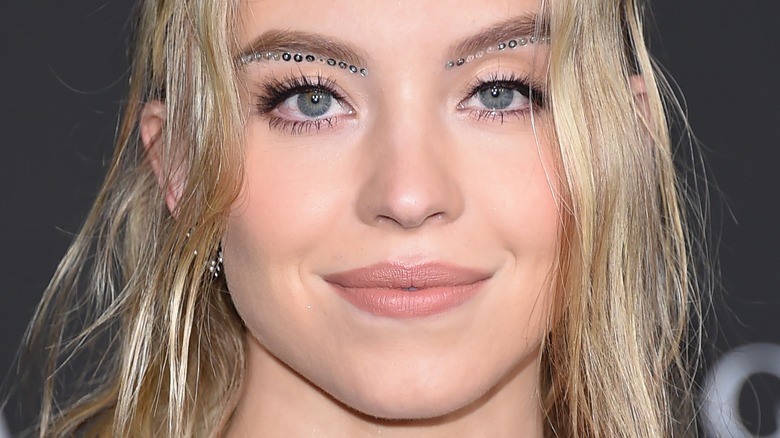 DFree/Shutterstock
Sydney Sweeney has been working since 2009, according to IMDb, but she didn't become well-known until about 2018. At that point, she appeared in Hulu's "The Handmaid's Tale" and Netflix's "Everything Sucks!" The following year, she rocketed to superstardom with her breakout role as Cassie Howard on "Euphoria." However, the actor almost didn't audition for the risqué show, as she told StyleCaster in April 2021. "What's crazy — and this is going to sound really bad — is when I first got sent the audition, I was too nervous to go do it," Sweeney revealed. "I grew up in a smaller town with my family, who are a little more conservative, and I was like, 'They're going to kill me if I do something like this.'"
Thankfully, the "Euphoria" creators didn't take no for an answer. Though Sweeney initially turned down the role of Maddy, producers asked if she'd reconsider auditioning for Cassie, and Sweeney knew she could bring more to the role than what was written, as she told The Washington Post. The budding starlet poured herself into learning Cassie's character arc, and even built a "character book," per Euphoria Unfiltered. 
Given the fact she prepared for her role with such meticulous detail, fans might not be surprised to learn that Sweeney approaches life with the same type of attention to detail. In fact, her extra-curricular activities speak to her talents and personality just as much as her time on set.
Sydney Sweeney is a car mechanic and a trained MMA fighter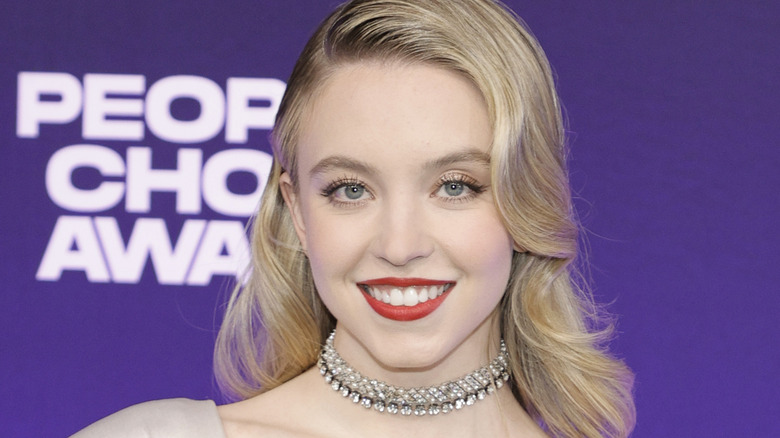 Amy Sussman/Getty Images
Sydney Sweeney seems like the poster girl for Hollywood, thanks to her good looks and impressive acting chops. But it turns out there's a lot more to her than meets the eye. In January 2022, W Magazine reported that fans discovered Sweeney happens to be a successful car mechanic. This occurred after Internet sleuths uncovered the secret TikTok handle @syds_garage, which shows her working on an array of "vintage dream cars." Overall, the videos prove that she's got a thing for restoring old cars ... and that she's pretty good at it, too!
But moonlighting as a successful car mechanic isn't Sweeney's only interesting side gig. Per a 2018 interview with Marie Claire, the actor has also dabbled in mixed martial arts fighting. As she told the outlet, she first started practicing MMA when she was 14, and began competing at age 18. "It was a grappling competition against all guys a weight category above me, and I got first place," Sweeney said. "Those guys were probably saying, 'Oh, we didn't want to hurt her,' but they were definitely trying. Everyone broke a sweat!" However, acting has since taken priority over her fighting days, perhaps because "Euphoria" producers don't want her to get injured. "Unfortunately, you sign a little piece of paper that says you're not to do X, Y, and Z and I am all of X, Y, and Z," Sweeney explained during a 2021 appearance on "The Kelly Clarkson Show."
Sydney Sweeney has many different interests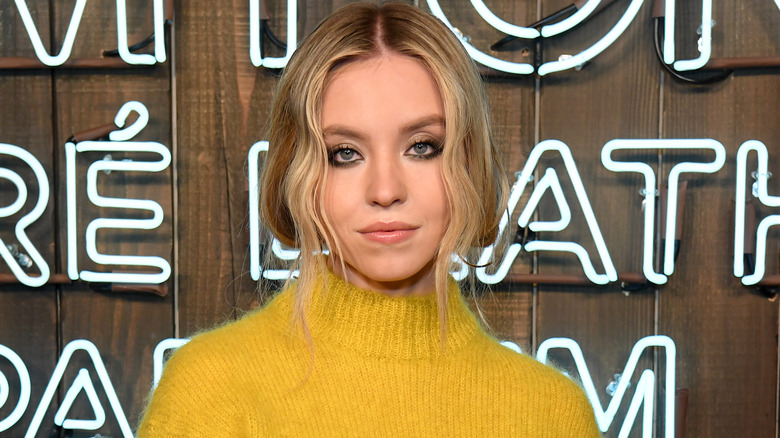 Jon Kopaloff/Getty Images
Sydney Sweeney's varied background is surprising because car maintenance and mixed martial arts are so far removed from her day job. As the star revealed on "The Kelly Clarkson Show," she has her parents to thank for her eclectic interests because they encouraged her involvement in diverse activities. Sweeney took their advice to heart to the point that she became "very into" mixed martial arts fighting. "I trained with Ronda Rousey's senseis ... I got first place fighting all the guys," she said. And for the "Euphoria" star, MMA has allowed her to learn more about herself. "I grew up in a smaller town, so sometimes you can get lost and it's good to stay focused on something," she added.
In good news, it looks like filming for "Euphoria" hasn't swallowed up all of Sweeney's time. On February 22, she posted a 20-second video compilation to Instagram that showed her mixed martial arts training. Judging by the intensity of the post, Sweeney's a tough girl who's used to punching outside of her weight class. She also has a long history of pruning male egos, according to an interview she gave Porter in December 2021. As the only girl at the dojo, she "got all-pink everything ... because when you walk into the ring as a girl wearing pink, the guys are like 'whatever.' But then, when you kick their a**, it's the greatest feeling ever," she told the outlet. Go, Syd!