The Sad Truth About Leighton Meester's Childhood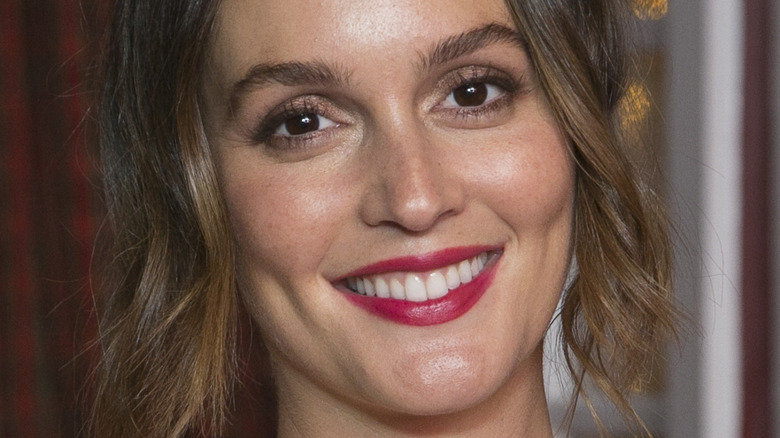 Gabriel Olsen/Getty Images
Actor Leighton Meester rose to fame as Queen Bee Blair Waldorf on the CW's teen sensation "Gossip Girl." These days, IMDb reports that she's continuing to entertain fans with roles on ABC's "Single Parents" and Hulu's "How I Met Your Father," which is set in the same universe as its predecessor, "How I Met Your Mother." On top of that, Meester's marriage to fellow actor Adam Brody — whom she wed in 2014, per Us Weekly — is held up by fans as total "couple goals." TMZ reported that the pair welcomed daughter Arlo Day in 2015, and they've been the picture of a happy family ever since.
In a 2017 interview with Access Hollywood, Meester revealed that she'd had a crush on Brody when he was filming "The O.C." "I think maybe I thought he was cute," she told the outlet. "I remember he was a screensaver of one of my best friends when we were like 17. I saw it from afar ... I was like, 'Who is that?'" The "Gossip Girl" star also sweetly revealed her opinion that they were perhaps meant to be together. For his part, Brody opened up about their marriage to GQ in 2019, sharing that they've "found this great balance so far that really works for us." Given all of Meester's success, it's hard to believe she had a rough start to life. She was born while her mother was serving a prison sentence — and that was only the beginning of her uphill climb toward Hollywood stardom.
Leighton Meester was born in a halfway house while her mother was in jail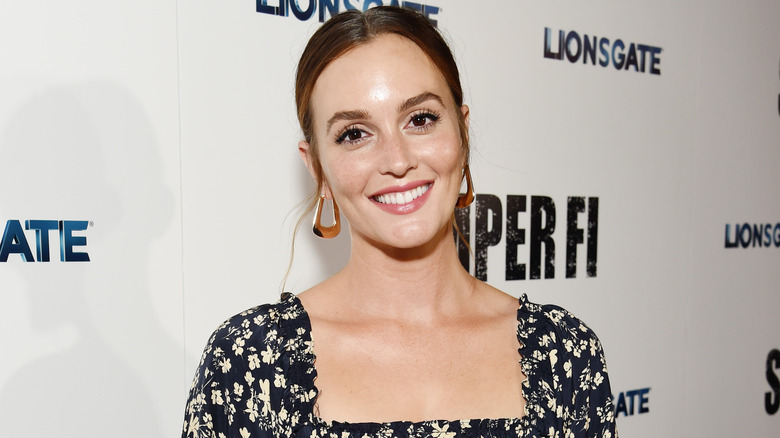 Michael Kovac/Getty Images
According to Fox News, Leighton Meester was born in a halfway house, while her mother Constance was doing time in a Texas prison. "It makes me very nonjudgmental and open-minded," Meester said in an interview with Us Weekly (via Fox News), speaking of her unconventional birth. "And I think it just makes me appreciate the things that I have now." As the outlet explains, Constance was serving a 10-year sentence for smuggling marijuana, though she was released after just 16 months. Apparently, crime was a family affair in the Meester household. Constance was allegedly working in conjunction with Meester's dad, grandfather, and aunt, according to New York Magazine. Though everyone was caught, it was Meester's aunt who achieved notoriety after she escaped from prison.
In this environment, Marie Claire reports that Meester was sent to live with her grandmother. "My family has a crazy history," the actor told the outlet. "Probably the craziest I've heard of." Per New York Magazine, the whole Meester clan eventually came together on Marco Island, Florida, which is where Meester spent her formative years before relocating to L.A. All things considered, she has a positive outlook on her childhood. "It wasn't uncomplicated," Meester shared with Marie Claire. "But I played outside. I went to the beach. There were happy, fun times." She added, "I consider myself lucky. I was never lied to. And I was loved."
Leighton Meester has a complicated relationship with her mom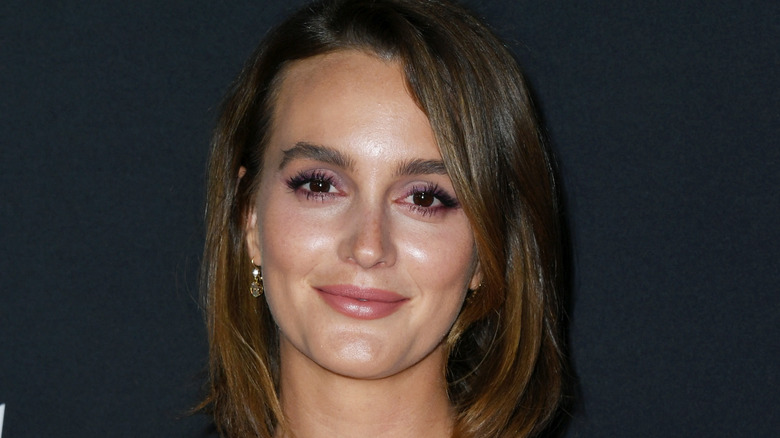 Jon Kopaloff/Getty Images
However, Leighton Meester's troubles didn't end with her childhood. After an agent spotted her at a modeling convention when she was 10 years old, she packed her bags and headed to New YorkCity, according to Marie Claire. From there, she and her mother lived in a series of "dodgy rentals." "I worked a lot, even though I was just a kid," she said. "It seemed normal to me." And when it came time for rite-of-passage events, such as prom, Meester opted out. "It was a lot of money for a ticket," she told Marie Claire. Plus, she had bigger concerns than your typical teenage drama — like whether or not her family had enough money to buy food.
Though her mom Constance was with her during this time, she and Meester had a falling out in 2011. Per TMZ, Constance allegedly spent the money her daughter sent her on "plastic surgery, Botox, and hair extensions," when it was supposed to help Meester's little brother. Consequently, Meester sued her mother after Constance claimed "they had an oral contract requiring Leighton to pay her $10,000 a month for life." By 2012, a judge had ruled that Meester no longer had to pay her mother, according to ABC News. In response, TMZ stated that Constance filed a countersuit claiming Meester was physically abusive. The suit was later dropped, but the damage between mother and daughter was done.